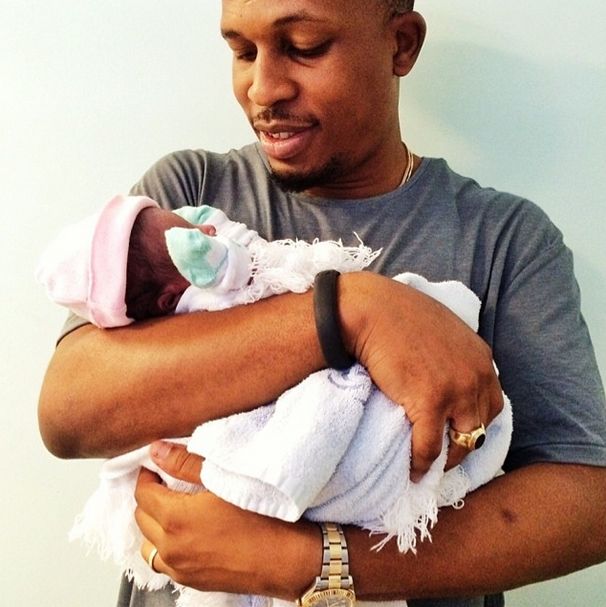 Awww…this is co cute.
Music superstar Naeto C has shared the first photo of his daughter.  The "5 and 6" star and his wife Nicole Chikwe welcomed the bundle of joy on Friday in the UK.
"All praises due to the most high, I'm sooo Grateful" he says as he looks lovingly into her eyes.