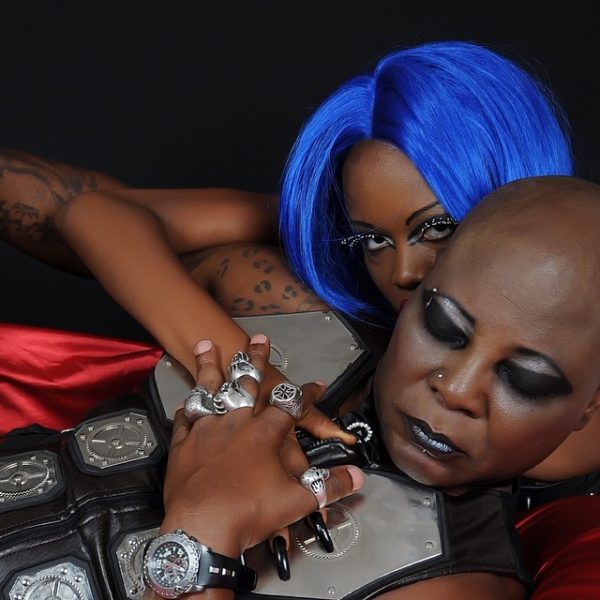 Mirror Mirror on the Wall, who is the edgiest of them all?
Veteran singer/songwriter and TV personality Charly Boy has presented his new photo shoot and it is very much the word – "edgy".
The 63-year-old is seen rocking  bold make-up, and an armour-inspired outfit with two ladies who he refers to as his virgins posing with him.
Check it out!