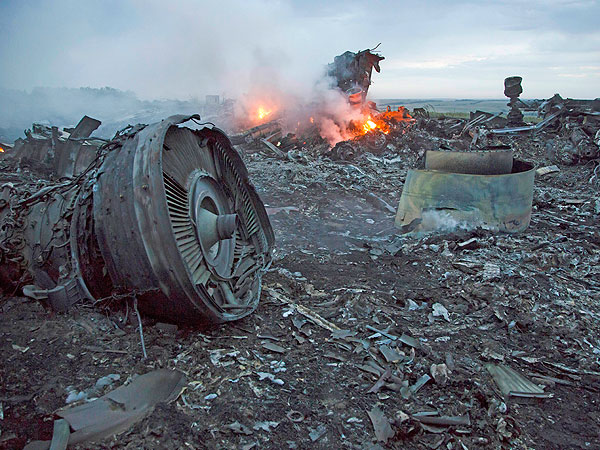 The final Facebook post of a passenger who was on the Malaysian Airlines flight MH17, is currently trending.
Hours before the plane crashed in Ukraine, a man believed to be a passenger made reference to the missing Malaysian Airlines MH370 which mysteriously vanished in March.
On his Facebook page, Cor Pan shared a photo of the plane he was about boarding with a caption, "Mocht hij verdwijnen , zo ziet hij d'r uit". It has been translated to "If it disappears, this is what it looks like".
MH17 crashed in Ukraine in the middle of its journey, with 280 passenger and 15 crew. It took off from Amsterdam's Schipol Airport on Thursday morning on the way to Kuala Lumpur.
The plane is said to have been shot out of the sky.
Photo Credit: Getty Images