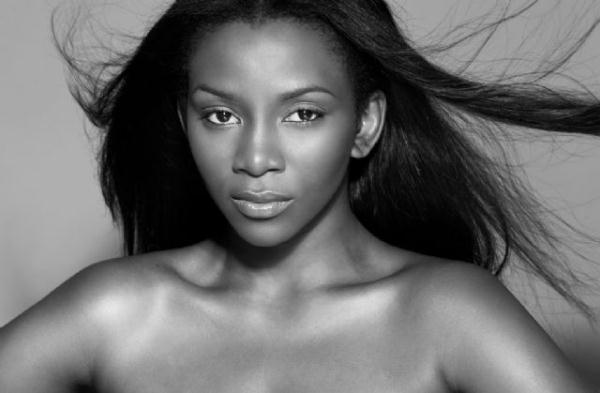 It's Genevieve Nnaji.
The Nollywood superstar in an interview with Anna Okon for Punch Newspaper dished on fame, acting and why she is rarely seen on the big screen.
On the dedication to her craft: "I have respected myself as an artiste. I think the success stems from the fact that I have given acting my all. I have not deviated from the realisation that all I ever wanted to do was act. It's hard to tell, what I would do differently if I were to do it all over. The fact is, I can't imagine my life any other way."
On fame: "I don't see myself as a special person beyond the fact that God has blessed me with a talent that is working for me and I am forever thankful to Him."
On fashion: "My mood and comfort level also determines my choice of clothing. I don't think there are many clothes I would not try on. I am very daring when it comes to fashion."
On her favourite role: "Wind of Glory. I enjoyed the challenge that came with the character.
Till today, it is one of the movies I am proud to have been part of. If you ask me for the titles of most of my movies, I can't tell you, but I will never forget the Wind of Glory.
When I watched the movie, there was a sense of pride that came with the conviction that I interpreted the role well.
People asked me if I researched the character but I did not. Acting is all about creativity. It is about taking on the soul and spirit of the character, using imagination to bring the character to life and making people believe in the role."
On not starring in a lot of productions: "I guess I haven't found the right script yet. Creativity and depth are the qualities that I look out for in a script. In the beginning, the movie industry emphasised quantity but things are changing and there is an improvement in trend.
I am among the people who advocate for the improvement of the industry. So said, I am constantly watching out for the kind of stories I take part in. I am in support of movies that show a great deal of professionalism and creativity.
Having practised my art in international and professionally produced stories like "Ije", "Mirror Boy" and "Tango with Me", I don't think I can return to the blandness and mediocrity that characterised Nollywood in the past."
On likes and dislikes: "I dislike people who exude negative energy. On the other hand, I like people who are strong, loyal and honest."
On retiring: "I will retire when I am too old and weary to carry on."
To read the full interview, click here