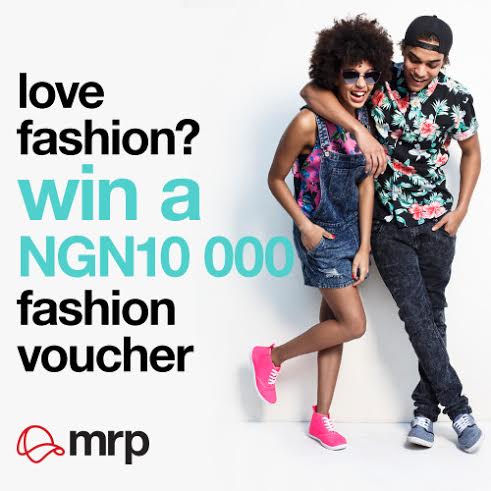 OMG!
Have you heard about the latest competition running at MRP.com? You could stand the chance of winning N10,000 in fashion vouchers, simply by entering online. Yes, you heard me right, in order to get yourself in the running for this amazing prize, all you have to do is click this link and sign up!
MRP always surprises us with the coolest competitions. It's so easy to enter that I'm already daydreaming about the shopping spree I would go on if I won. Just think about all the hot clothes and on-point accessories! And, you could even have enough to grab a little something for a loved one.
Remember, it's super simple to enter. Click the link, sign up and enter. Tell your friends and family about the competition too, so that they can treat you to some shopping if they happen to be the lucky winner 😉
In the mean time you can shop online at MRP.com and get their hot fashion delivered straight to your door!
I've got my entry in – have you?

___________________________________________________________________
Advertorial – Sponsored Content