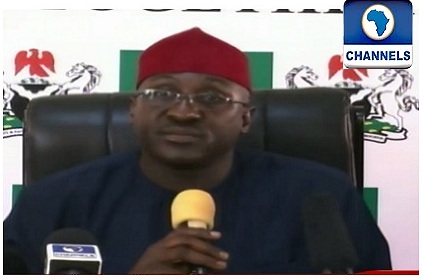 While briefing reporters in Abuja on Monday, Mike Omeri, the Coordinator, National Information Centre, said that security agencies are close to finding the abducted Chibok girls.
Omeri said that security agencies were working on leads that would soon lead to the rescue of the school girls from Islamist militant sect Boko Haram.
He said that the arrest of chief intelligence operative of Boko Haram, has helped security get closer to finding the girls. And stated that the Presidency was working hard to end insecurity and to prevent crisis from spreading other parts of the nation
He also cautioned landlords to track identities of their tenants, as some of the members of the group will be moving from the north to other parts.
On viral reports of the 60 abducted girls and women who escaped from the Boko Haram hideout, Omeri said he cannot confirm the story but he has reached out to officials in Borno to deliver the right information.