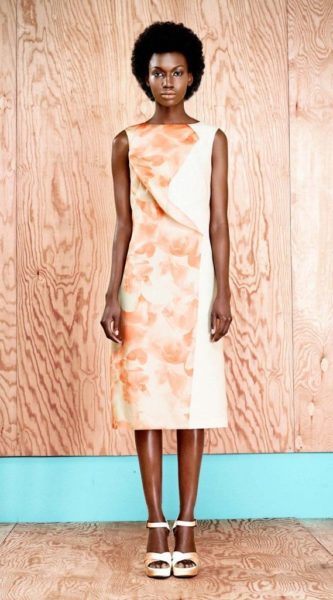 If there is one thing we love about Ghanaian fashion brand 1981, its their simplistic, minimalist, feminine and soft take on women's fashion.
For their "EDO1/2014" collection, the label owned by Nana K. Brenu, is giving you a selection of beautiful pieces with detailed modern designs that can be translated from day to night – with the right accessories. Featuring architecture inspired cuts and structures, the minimalist collection has prints with a floral themes and soft hues in orange, off-whites and blue.
According to the designer -"It's about refinement of the design until its true essence emerges, a notion based on the fundamentals of minimalism. It the beauty in that rawness and simplicity that appeals to my design sensibilities".
See the collection below;
Photo Credit
Photographer: Livio Bez
Asst. Photographer: Laura Della Valle
Stylist: Luca Stefanelli
Hair & Makeup: barbara Bertuzzi
Model: Tiah Beye & Iryna Rozhik