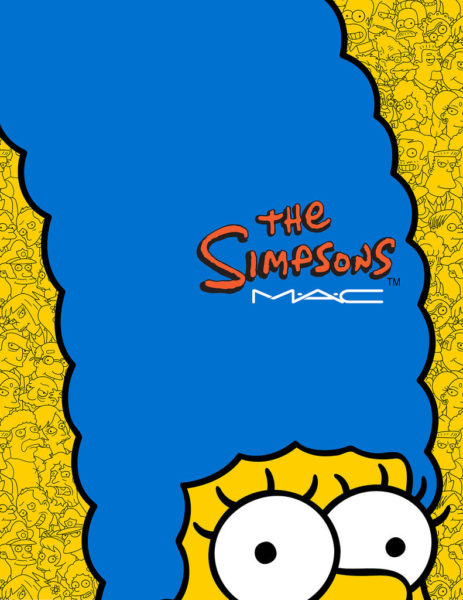 We have seen all kinds of celebs get beauty deals – from actresses to model and even World Cup fans; but now it's time for the blue-haired, soft spoken female lead from one of our favourite animated series to get some love. MAC has launched a limited edition for The Simpsons featuring Marge.
The images of the 10 piece collection are here and I am loving the detail and thought put into it. From the colours available in the eye shadow palette to the illustrations, the collection is showing some serious potential for the market of makeup lovers. The collection consists of an eye shadow palette, false lashes, a blush and other select makeup items.
In a press release, MAC creatively added a statement from Marge on the collection's colours. Here's what she said; "I must say that Lisa's Spikes really works well with my skin tone and of course, Beehive Blue complements my hair perfectly".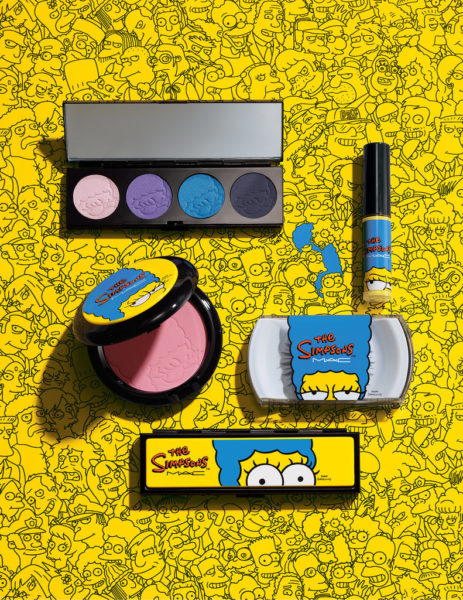 If you are or will be in San Diego, you will have first dibs on the line as MAC will have a one-day sale & sneak-peek of the collection on Saturday 26th July 2014 at the MAC Cosmetics store in the Gaslamp District during Comic-con. Guests will also get Marge-inspired makeovers at the sale. Awww, I want blue hair too!
The entire line will be available on Thursday 28th August and in stores on Thursday 4th September 2014.