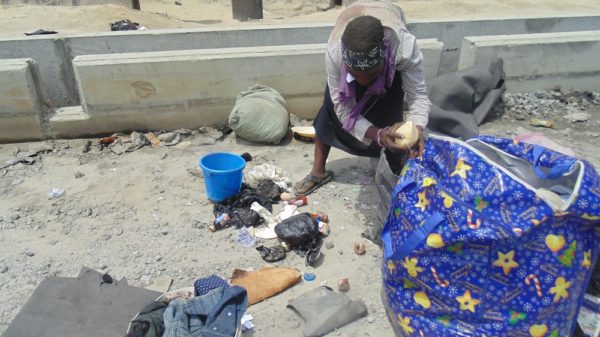 On Sunday morning, a woman who is believed to be "mad" and a ritualist, was caught by a Police officer with the corpse of a young boy on the Mile 2 bridge close to Festac, Lagos.
According to reports, the officer who suspected the woman was asked to empty her "Ghana-Must-Go" bag. A lot of fetish materials were found as well as a corpse of a young boy.
Due to the extremely graphic nature of the infant's corpse, BN will not post the image.