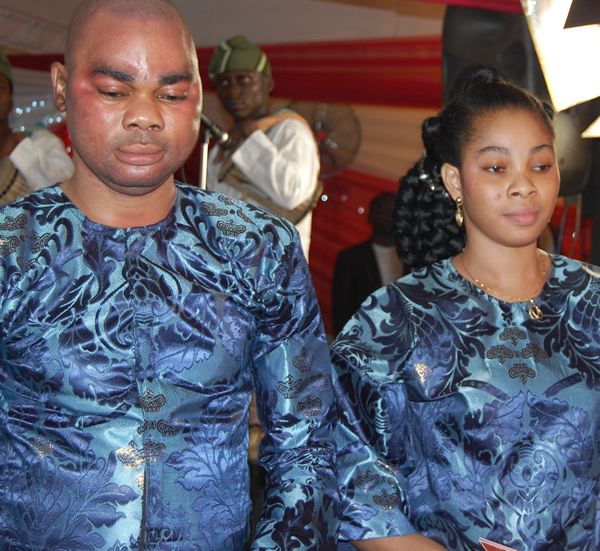 On Thursday by 4:45 PM, Prophet Iretiola Elijah Ajanaku of Christ Revival Victory Chapel International was laid to rest 11 months after his death. The burial ceremony took place in Ikota, Command Road, Lagos.
His widow Joy Ajanaku gave an emotional tribute.
Read;
"I couldn't imagine myself going through this. It's like a dream that a loved one narrated to me which I renounced and detested the narrator but I have no choice than to accept as my fate.
I believe God has done the best for me. He doesn't make a blunder. Even if He does, no one dare question Him because that's why He is called unquestionable God. I only lost the mortal part of my greatest lover on earth, but his immortal part still lives in me.
I thought I will drop my mortal being before you but according to the popular saying ; man opposes but God disappears.
I wished I would lay down my life for you. I wish I was able to see that giant spirit called death at that point taking your body away and exchanged it with me. I so much miss your correction of love.
I miss how you do call me with your soft tender and sonorous voice. I now understand why he called me and christened me Joy.
Whenever I remember the day I first met him, unspeakable joy filled my heart.
Though I was a Christian by birth, I never knew what it takes to become a bonafide child of God until I met him. God really used him to transform my life beyond my expectation."