On Monday, American actress Rosario Dawson showed some major love to Ghanaian designer Aisha Obuobi of Christie Brown by rocking the brand's signature bib dress.
Rosario attended the launch of Chrissy Teigen and Pilsner beer brand, Stella Artois video series titled "The Butcher, The baker, The Belgian Beer Maker" at the Financier Patisserie in New York City in the pretty green print dress.
Last week BN brought you images from the AltaRoma showcase in Italy where Christie Brown and other African designers showcased their collections. Rosario was present and apparently loved all the African fabulosity Christie Brown was dishing, and snagged this for this launch.
She paired the outfit with nude pumps and makeup and her signature side-cropped hair styles.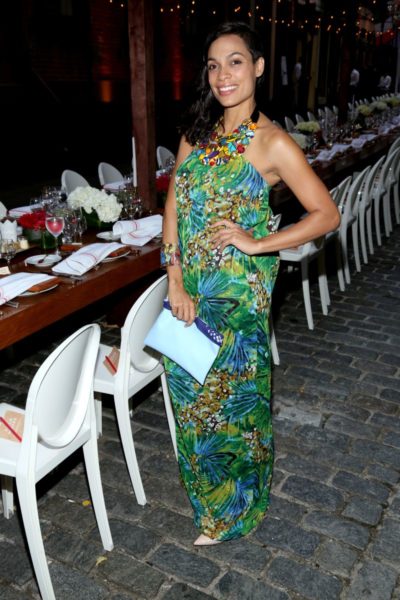 The series series launch held on the Belgian National Day Celebration in NY, to celebrate creative culinary artists and had supermodel Chrissy Teigen (who hosted and partnered with the brand for the video series) tour its brewery.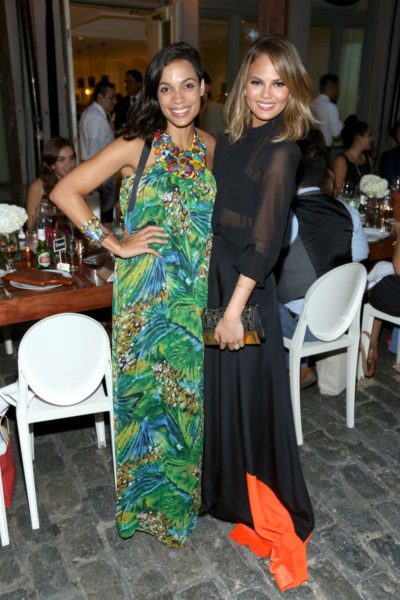 Photo Credit: Getty Images/ Rob Kim