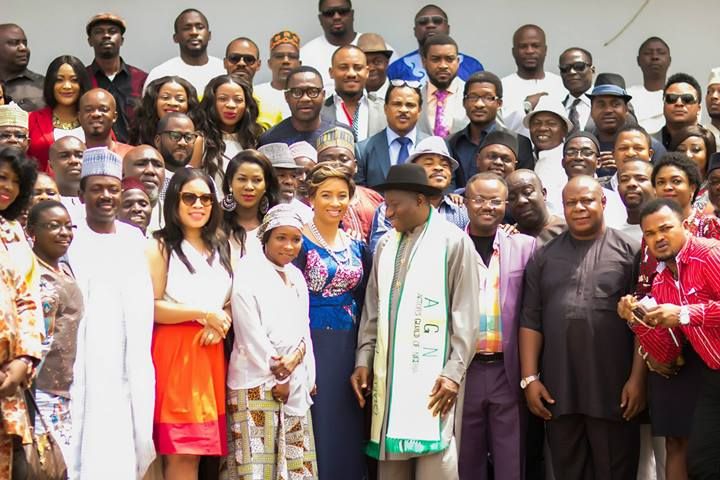 What has Susan Peters been up to lately?
The "Bursting Out" actress who has kept a low profile for months is back with many new projects.
Susan who recently stepped out looking sartorial at the Miss Intercontinental press conference, is working on her movie "Don't Cry for Me" and plans to direct more.
In an interview with Jayne Augoye of Punch, Susan speaks out on criticism, supporting Ibinabo Fiberesima as AGN President, and if President Jonathan paid the actors who visited him at the Aso Villa in February.
If you recall, their visit faced a lot of criticism, sparking reports that the commander-in-chief gave they brown envelope packages and paid for their trip.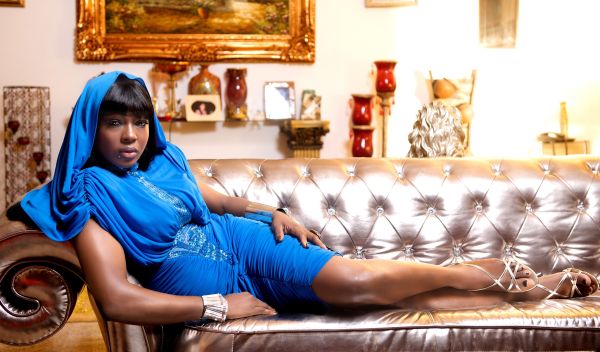 Susan refutes the viral reports:
"In this industry, they say no publicity is bad publicity. We take it as it comes. They said we collected money, which is not true. We funded our trip and were only given accommodation and three-square meals.
Everyone funded their trip themselves and came from different locations. I, for instance, was on set at the time but just flew in for the meeting and it came out well. If we had not gone as a group, they wouldn't have listened to us. I was inside the state house and even had a handshake with the President. When I came back I had to touch everything in my house to tap the anointing. Shaking the president's hands was a major achievement for me."
On AGN President Ibinabo Fiberesima:
"We (AGN) are still standing tall, no matter how they see it. Maybe they are complaining because she is a woman. The notion that women should always be at the background is at play here. The fact that she is a woman who is making a whole lot of difference, they (critics) are unhappy about it, but I am. Because of her strides, the Federal Government has given us a land in Abuja to build our secretariat. If a leader delivers, he or she deserves another tenure."
To read the full interview, click here