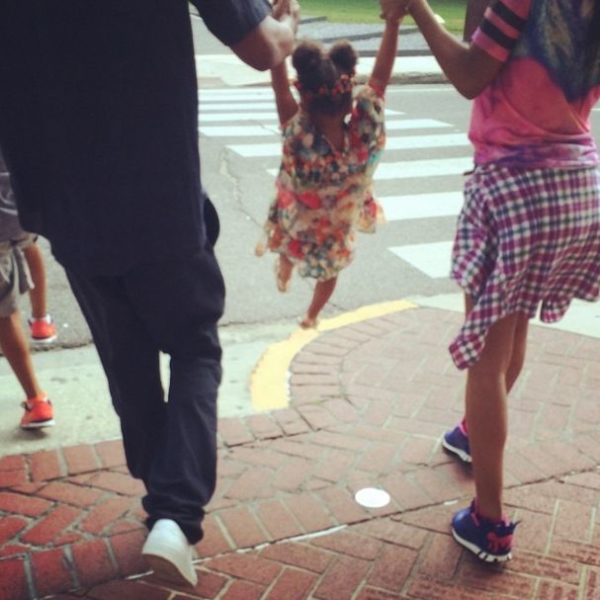 No caption needed.
Have you heard the latest update on Jay Z and Beyoncé? Well apparently according to multiple media outlets, the power couple will split after their "On The Run" tour.
Ever since the elevator incident with Solange Knowles, the media has zoomed in (like never before) on their relationship.
A few hours ago, the Queen Bey let everyone in the beyhive community know that all is good with them by posting a happy photo of her and hubby swinging their 2 year older daughter Blue Ivy Carter on the streets.
The photo says a lot and of course it is directed at the crazy reports.
Photo Credit: Instagram