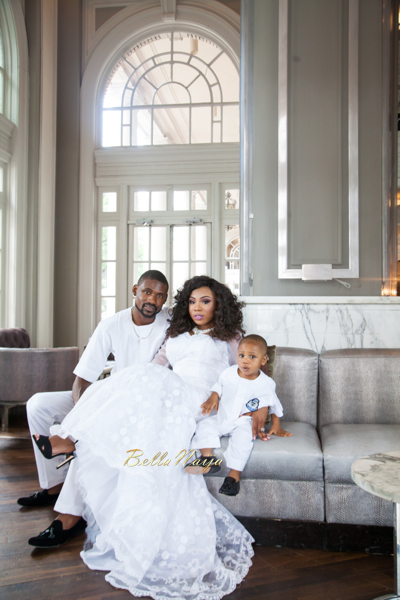 It's time for another BN Weddings Catch Up feature!
We always get requests from readers about life after the fabulous wedding and we're happy to oblige!
Today we meet up with Joke AKA Jaytee Tijani of @makeupbyjaytee, her husband, Olamide, an accountant, and their adorable baby boy fondly called D Boy!
For recent BN Weddings catch up features, see Here, Here, Here, Here & Here.
Enjoy and be inspired!
***
At their wedding 3 years ago…
BN Weddings: How has marriage been so far?
JayTee: "Marriage with Adeorimi has been nothing but a blissful journey so far, I am assured daily that I married the bone of my bone and the flesh of my flesh. Life after wedding was first challenging but with Olamide's patience we are going strong. I fall in love with him everyday because he is the best part of me. His love has taught me perseverance in every areas of my life. I see how he is growing not only as my husband but as a father to our son. One of the things that drew me to him was his family orientation and I am more than thrilled to have a family with him.
What have you learned about yourself and your husband since you've been married?
I have learned a lot about myself since I got married. I was extremely stubborn and love to make decisions on my own, but, I feel at ease to be able to let down my guard and let him help with decision making that will benefit us as a couple/parent. I have also seen some changes in my husband ever since marriage; he is more open to me and always make sure we pray together as a Family, especially after the birth of Oluwatofarati.
Looking back at your wedding, would you change anything?
I wouldn't change anything about my wedding, even though I was two hours late, I believe everything happened for a reason and the way it was ordained by the most high. We dated for 6 years in a long distance relationship, I lived in Canada and he lives in Atlanta, although hard but we made it work.
Any advice for single people seeking a partner?
My advice to single people out there is to put God first and every other thing will follow. Search at the right time and right place. I met my husband at an Annual Youth Conference in Canada when I was only 19 and he was 21. I was not looking for a relationship but I knew God had his own plan.
Tips for newlyweds?
To the newlyweds, continue to let God be the Center of it, pray together, talk to each other, don't forget date nights. Be extremely patient in all."
Thank you so much for sharing!
***
3 years and "D Boy" later … 🙂
Credits
Traditional Wedding Photo: Arambada Photography | facebook.com/arambadaphotography
Anniversary Photos: Inije Photography & Films | instagram.com/inijephoto | inijephoto.com
Makeup: Makeup by JT | instagram.com/makeupbyjaytee | facebook.com/makeupbyjt