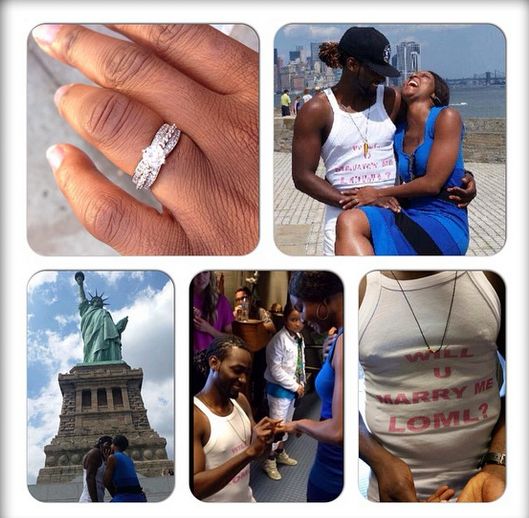 The countdown to another celebrity wedding is on!
Tinsel stars Osas Ighodaro and Gbenro Ajibade's proposal was a delightful surprise over the weekend.
Ever since the groom-to-be made the announcement, we were all waiting for the bride-to-be to talk about the big news, and now she has.
Osas talks about the future and saying YES!.
"Na wa ooooo…. Ooook…, so I have finally landed back on solid ground since I have been floating on Cloud 9 for the past few days… WHAT?? I'M ENGAGED?! I def didn't see this coming… but the joy and happiness that fills my heart, mind & soul can't fully be describe in just a few words. Above all….GOD IS SOOOOOOO GOOD!! I def never expected to find my Prince Charming especially on the motherland but thank God for miracles! God Almighty def laughs whenever you make plans bc HE and only HE beholds our destiny. Through the ups and through the downs Baby I got you and I know you got me! My LOML asked me to be his forever and no other answer but YES YES YES was fitting! Babe, you asked me to marry you INSIDE one of the Seven Wonders of the World!!! I will always be overjoyed whenever I see the Statue Of Liberty