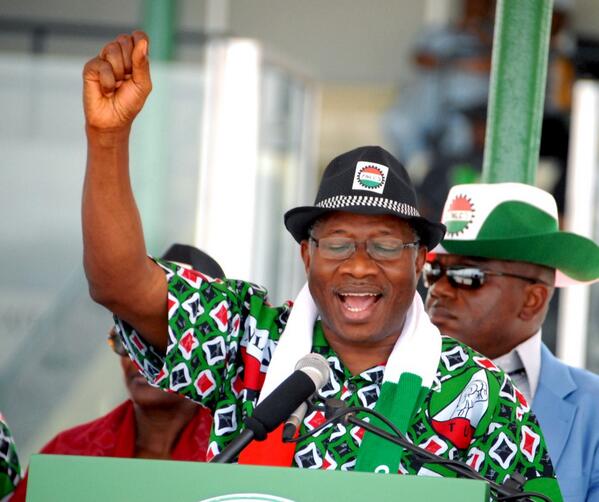 I hope you all are having a great afternoon. It has been an interesting day here at the BN office, but are we back to entertain and inform you.
So over the weekend, news broke that President Goodluck Ebele Jonathan made a case for the amendment of the nation's constitution to abolish the age limit for individuals who aspire to be the President of the Federal Republic of Nigeria.
And of course, he got a lot of backlash from dignitaries, political activists and a few citizens.
Currently, the constitution demands that for anyone to be the President of Nigeria, he/she has to be at least 40 years old.
According to Punch, the commander-in-chief says the age limit is a discrimination against Nigerian youths who have all it requires to rule the country. He said this at an international youth summit organised by the Nigerian Youth Professionals Forum at the ICC, Abuja.
"The youths have no limit in terms of number and capacity to lead this country to greatness. The only limit is that for youths to contest as President, they need to be 40.
If Gen. Yakubu Gowon was able to rule this country at 32, there is no reason why the youths should not be given the chance.
I think what the youth should do now is to come together, and I will support you, and take a bill to the National Assembly to amend some discriminatory provisions of the constitution in terms of age."
BellaNaijarians, do you think a man or a woman in his/her 30s should rule Nigeria? Is it a risk as most individuals in the young age range do not have what would be assumed as enough experience to rule?
Let's Talk About It!