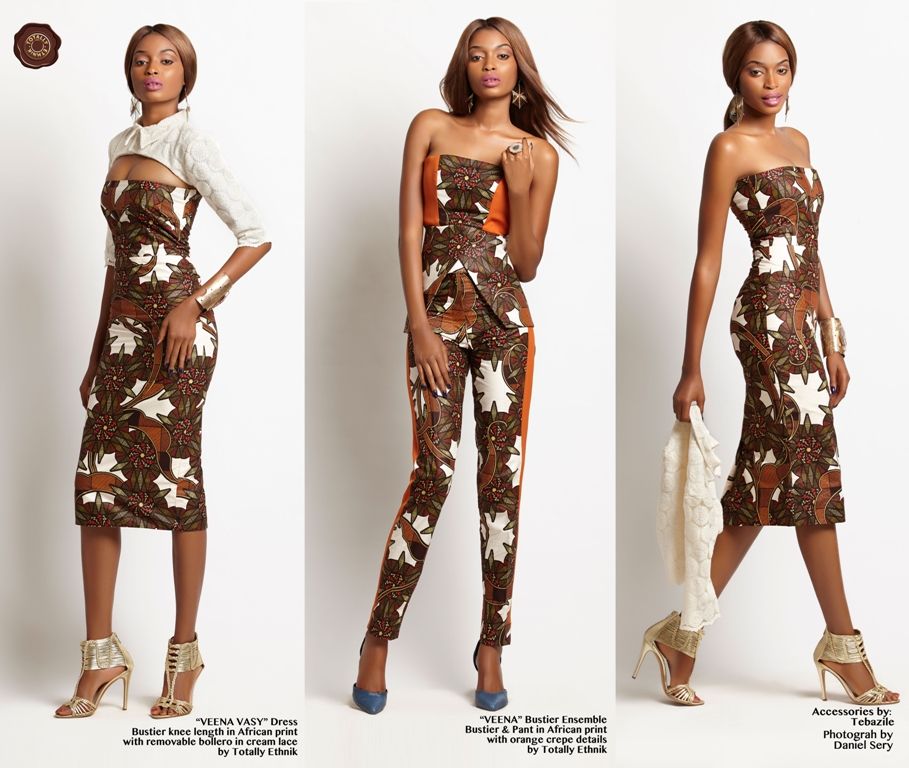 Hey fashion lovers! Here's the first collection lookbook from Ghanaian fashion brand Totally Ethnik.
The collection has been dedicated to celebrating the strength and femininity of the woman. It embodies this with African print fabrics, lace, silk, chiffon and leather fabrics to create structured pant suits, dresses, blazers and more.
Totally Ethnik captures the essence of Africa and combines it with the best of what the modern world has to offer. The result? A rich blend of modern, fresh and eccentric fashion.
Photo Credit
Photography: Daniel Sery
Makeup: Contours By Valeri Lawson
Models: Roselyn Ashkar & Bridget Afua Agbo
Accessories: By Tebazile
To find out more information on the design label, call 0543543174 | Follow them on Twitter: @totallyethnik | Find them on Pintrest: TotallyEthnik | Find them on Facebook: www.facebook.com/totallyethnik