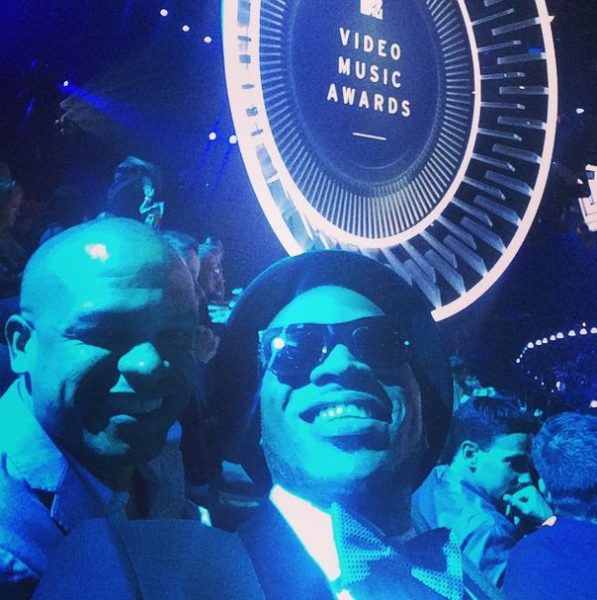 Guess who was also partying it up at the 2014 MTV Video Music Awards? It's Bangalee.
The Nigerian music star was among the lucky few invited by Beats by Dre to join the live show with saw celebrities including Amber Rose, J Lo, Kim Kardashian and Usher in attendance.
D'banj did not share a full photo of his look, but judging from the selfie taken with the VICE President of Branding and Marketing, he looks suave in his suit, bow tie, dark shades and hat.
Photo Credit: Instagram