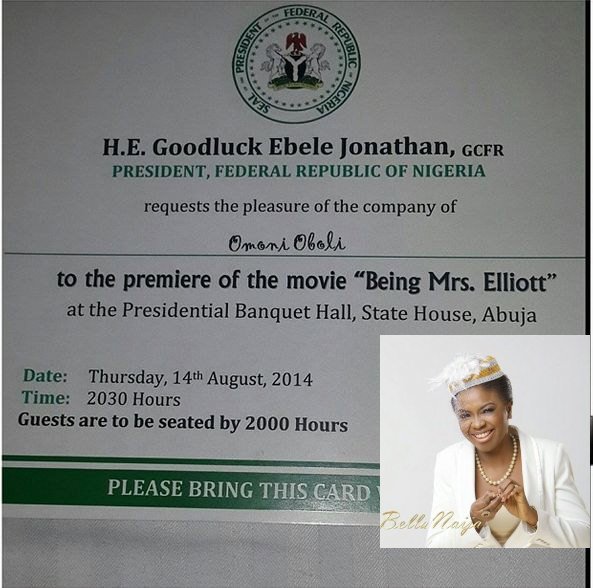 President Goodluck Ebele Jonathan is having a movie night today and he selected the new production by actress Omoni Oboli for his viewing pleasure.
Her movie is titled Being Mrs Elliot and stars Majid Michel, AY Makun, Lepacious Bose, Uru Eke, Seun Akindele and Bishop Ime Umoh.
The movie will be privately screened by 8:30 PM at the Presidential Banquet Hall, State House, Abuja, FCT.
Omoni who is so excited that her movie was chosen, took to social media to share a photo of the invitation with a fun caption.
"This can only be God! Presidencial screening! Somebody pinch me! #BeingMrsElliott #AwesomeGod #Thelineshavefalleninpleasantplaces #dreambig #Godcandoallthings Thanks everyone for your love and support! The ministry is moving! Today is a great day and I am emotional!
she said.
Watch the trailer