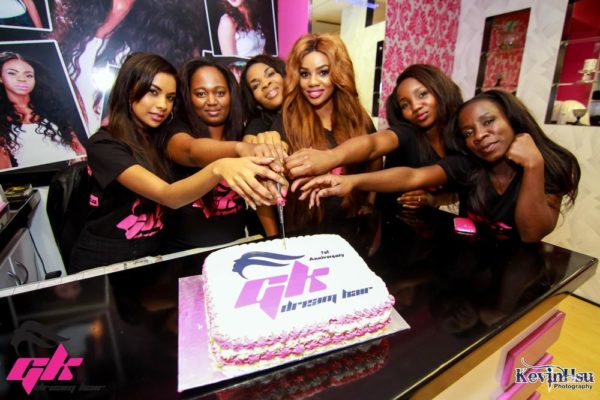 South Africa-based hair care brand GK DreamHair, owned by Karo Botha celebrated its 1st year anniversary on Saturday 2nd August 2014 at its Umhlanga store with valued customers and friends.
Kicking off with a red carpet the afternoon was filled with sparkling wine, music and yummy treats. Clients walked away with GK DreanHair gift packs and some even got gifts of 4 bundles of 100% Human Hair & Lace Wig of their choosing.
It was a memorable event with guests excited about the next anniversary. They have a Hair Extravaganza happening in Lagos later on in the year; but for now, take a look at the photos from the event.
For more information, visit them on www.gkdreamhair.co.za | Find them on https://www.facebook.com/GkDreamHair | Follow them on Instagram: @gkdreamhair | Follow them on Twitter: @GKdreamhair | Send an e-mail to [email protected] | Call them on +27315662042
_________________________________________________________________________
Sponsored Content