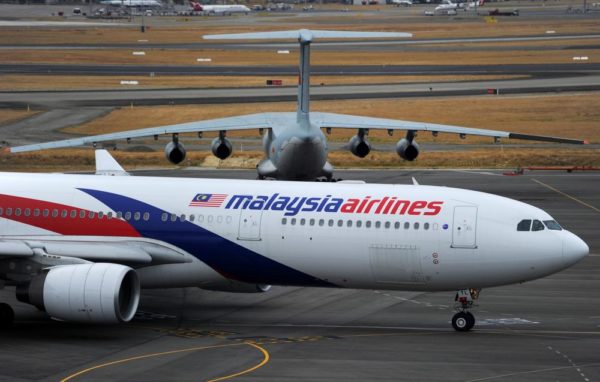 Malaysia Airlines will be cutting 6,000 jobs as part of measures it it taking to recover from the Flight MH17 and MH370 disasters.
As you will recall, Flight MH370 mysteriously disappeared on March 8th with 239 passengers on board, en route from Kuala Lumpur to Beijing. The aircraft and its passengers are yet to be found.
In the case of MH17,  the Boeing 777, which had 298 people on board, it is said to have been shot down by a missile launched by pro-Russian separatists in Ukraine. There were no survivors.
According to Guardian, the job cuts are part of measures being taken to restructure the airline. Other steps being taken include hiring a new chief executive, as well as handing over the airline to the Malaysian government.
"Today's announcement is all about rebuilding the airline after these two awful incidents. The airline is being reshaped and the aim is to return it to profitability," said a spokesperson for Malaysia Airlines.
Photo Credit: Getty Images/Pool