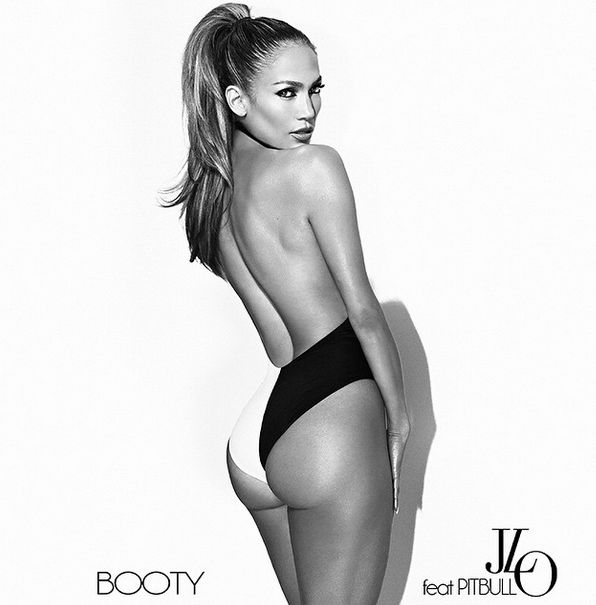 Don't be tricked by the ice that she's got, she is still Jenny from the Block!
Jennifer Lopez gave her fans worldwide a treat by presenting them this morning with the cover art for her song – Booty featuring Pitbull.
In the black-and-white shot, the mum of 2 rocks a high ponytail with a black-and-white swimsuit.
This cover art comes weeks after Nicki Minaj released her racy one for "Anaconda".
J Lo proves you can be 45 and look absolutely jaw dropping.