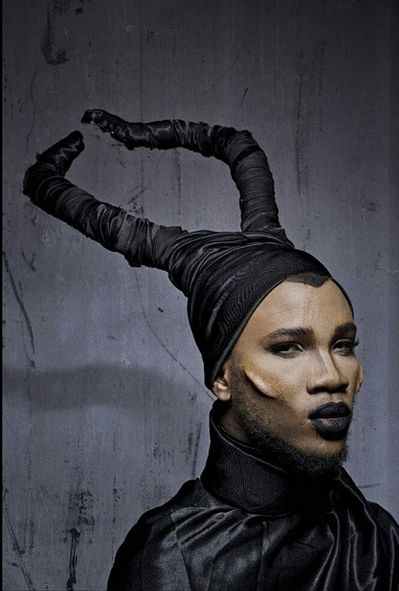 Ever since Angelina Jolie played the villainous character we all grew to love, Maleficent, various makeup artists have all tried recreating the evil look.
A few minutes ago, celebrity makeup artist David Sucre of Dave Sucre shared his version of the evil character on his Instagram page, complete with the horns. We must say we are loving it. Click here to see Eva Alordiah's version.
He commented on the photo saying "I always bully every photographer to shoot me. Thanks @bighstudios for capturing my version of Maleficent. ….. yes I am obsessed with dat character. ….. makeup by #davesucre #davesucreStudio #davesucreglamdust #makeupinlekki #makeupschool #ProMakeupArtist"
We have to ask, what do you think? Did he nail the look? We think Angelina would approve.
Photo Credit: @davesucre (Instagram)