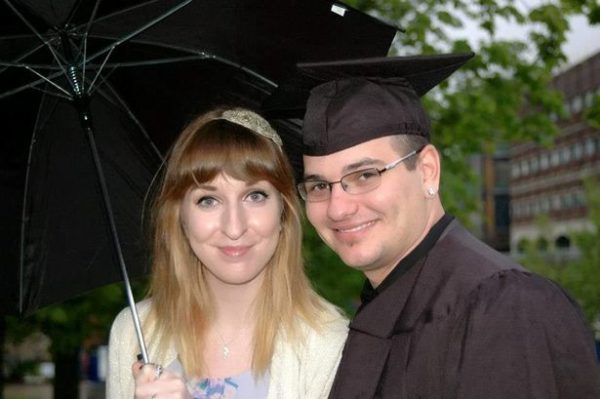 23-year-old Alex Lanchester was looking forward to living happily ever after with her fiance, Tucker Blandford. Alas, those dreams were dashed when her lover faked his own death to avoid marrying her.
Their tale of love began in August 2012 when Lanchester who is from the UK, travelled to the U.S for a year-long study abroad program at Connecticut University. She met Blandford while working at the campus cinema, and it was love at first sight.
"He was such a gentleman…he showered me with jewellery. We would go out for a posh dinner on the 10th of every month to celebrate the day we got together. I'd never been in love like that before. I met his family and they treated me like a daughter. His mum and I became so close," said Lanchester.
However, towards the end of her one-year stay in the U.S, she became sad at the thought of leaving her man. As she packed her suitcase in preparation to leave the country, she wept profusely. 
Comforting her, Blandford then asked her to marry him. Overjoyed, she said yes, as this would mean she could move to the U.S permanently and live with him for the rest of their lives. Or so she thought.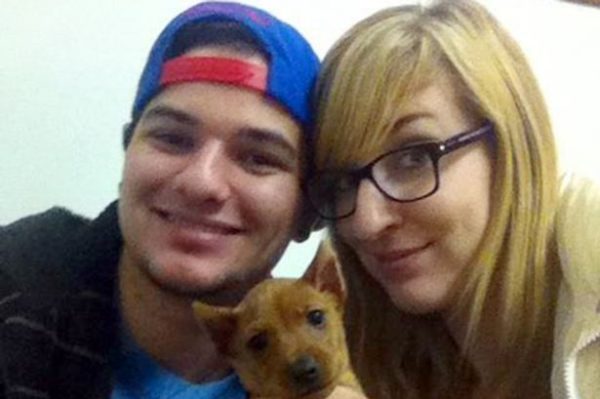 Lanchester then returned to the UK and began making plans for the wedding. Her fiance promised to visit her in the UK before the wedding, and even urged her to pick out her wedding dress soon, as the wedding which was scheduled for August 15th 2014, was fast approaching.
However, he began to cancel the visits he was supposed to make to the UK prior to the wedding.
As the wedding date drew closer, Lanchester gave her lover a call, intending to tell him about the lovely wedding dress she had picked out and discuss other details of the wedding.
Pretending to be his own dad, Blandford picked up the phone and said, "..there's no easy way to say this… I am sorry to say that Tucker is dead." He then made up a story about how he had been suffering from depression and committed suicide by throwing himself in front of a car.
Distraught, she called Blandford's parents who said they had no idea what she was talking about, as Blandford was alive and well. It was then she realized he had faked his own death to avoid the wedding. Afterwards, he sent her a text message, admitting what he had done.
"All I ever did was love him…After this I'm not sure I can trust a man ever again," she said.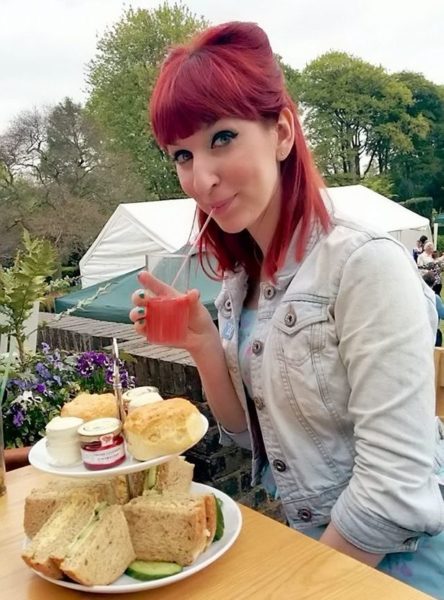 Lanchester has since moved on, and has started a career in the wedding business – she makes wedding favours.
Photo Credit: SWNS/Mirror