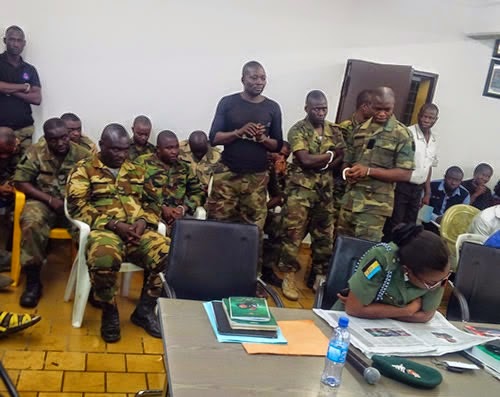 Authorities in the Nigerian military have retired Major General Ahmadu Mohammed, the commander who was attacked by his own soldiers in May.
You will recall that yesterday, a court-martial in Abuja sentenced 12 of the soldiers involved in the incident to death by firing squad for mutiny.
According to Punch, Mohammed was retired "after he was recalled to the Headquarters of the Nigerian Army without posting for months after the soldiers' attempt on his life."
Army authorities are said to have "quietly" retired him in August.
Meanwhile, human rights lawyers, the Nigeria Labour Congress (NLC), and the Trade Union Congress (TUC) are campaigning for the death sentence given to the soldiers to be revoked.
Photo Credit: ThisDay