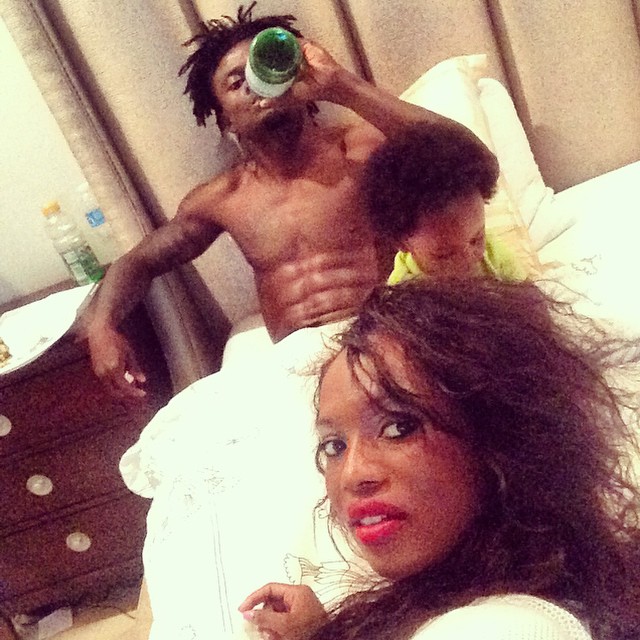 Thanks to social media, we get the latest update on our favourite celebs and personalities, may be a little too much.
Football star Obafemi Martins' baby mama Abigail Barwuah took to Instagram to share a very intimate photo of herself with her man and their son with a very err…well an open caption directed at "haters".
"Haters gonna hate. while we r loving, living, laughing, nd having AWESOME SEX", she said.