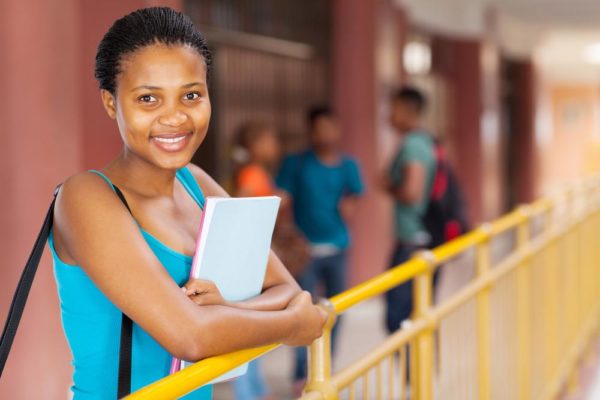 Abuja (NAN) – Stakeholders in education have blamed the poor performance of Nigerian students in public examinations on poor teacher quality, poor reading habits, parents' lack of interest, and the emergence of Information Communication Technology (ICT).
The stakeholders expressed their views in a survey conducted by the News Agency of Nigeria (NAN) across the country.
The May/June result of the West African Senior Secondary Certificate Examination shows that less than 32 per cent of candidates obtained credit passes in five subjects, including English Language and Mathematics.
The result shows that of the 1,692,435 candidates, 529,425 obtained credits in five subjects, including English Language and Mathematics, to qualify to study at the tertiary level of education.
In Lagos, Charles Eguridu, Head, National Office (HNO) WAEC, said there was a marginal decline in the performance of candidates when compared with the 2012 and 2013 results.
Eguridu attributed the poor results to the lack of interest by parents in the academic performance of their children and wards.
"A lot of parents these days do not live up to their responsibilities when it comes to the academic welfare and progress of their children.
"They are busy chasing after money all day while their children spend most of their time going after irrelevances.
"We must understand that we, as parents, cannot abdicate our responsibilities to teachers and expect them to excel if we do not do our bit.
"The only thing that makes one exceptional is learning to do that which others cannot do," he said.
Eguridu advised parents to live up to their responsibilities by properly guiding and monitoring their children to ensure focus on their studies.
A former Minister of Education, Chinwe Obaji, told NAN that the situation today was getting worse, compared to the situation in the past.
She said there were too many distractions, especially with the craze for western lifestyle and the influx of Information Communication Technology (ICT).
Obaji said many students attended school with their telephones and while in class got busy with irrelevant activities.
Obaji said that government must also review the idea of allowing every child to progress to a new class irrespective of his performance at the end of the session.
She said that automatic promotion for students was wrong, encouraged laziness among students and led to the mass failure in public examinations.
"When the students discover that they promote en-masse, they no longer take their studies seriously; and then, we continue to promote misfits to the next class.
"And at the terminal stages, we then witness mass failure.
"We must also try and discourage admitting students who are still awaiting their results into institutions of higher learning.
"Let us also look at how we can stop candidates from writing JAMB without first obtaining their West Africa Senior School Certificate Examination (WASSCE) results.
"I think with this policy in place, the students will show more seriousness in their education," the former minister said.
Obaji advocated a sound education system to ensure the success of  Education For All EFA by 2015.
She said it was only when this was achieved that products of the system would be able to impact meaningfully at the basic level.
Rufus Famuwagun, the South-West Zonal Coordinator, National Association of Parents and Teachers of Federal Unity Colleges, said there was a need for constant training and re-training of teachers.
He noted that there had been instances where some teachers could not  pass examinations meant for students.
Famuwagun  said it was not possible for students to excel if teachers, who were critical stakeholders in human capital development, were ill-equipped.
"We must strive to continually keep our teachers well-informed and trained as they can only give what they have.
"We must also review our teaching methodology which has become obsolete.
"If we go to schools around the country, we will discover that most of the teachers are not trained on the current trend when it comes to teaching, especially the core subjects.
"Most of these teachers are not even professionals in the subjects they tend to be teaching, especially when it comes to moving from the simple to complex teaching methodology.
"Parents on their own part, too, must join hands with the teachers in redirecting the course of their children through proper mentoring.
"As parents, they have a critical role to play in the academic welfare of their children and wards," he said.               .
Famuwagun also urged government to adequately fund the education sector and check unnecessary interruption of the school calendar through strikes and public holidays.
Moses Salau of the Nigeria Education Research and Development Council (NERDC)  said teachers' lacked dedication to curriculum implementation.
Salau, Head, NERDC South-West Zone, said the assessment skill of schools was very faulty and did not conform to the assessment skill of the public examination bodies.
He said students did not study well but engaged in activities on the  Internet which added no value to their academic work.
The official also blamed the poor performance on the get-rich-quick syndrome, saying students were no longer ready to face the rigours of academic work but preferred to take the shortcut.
Salau said the value system in Nigeria had broken down; students did not see people who excelled in academics as role models.
"The society and the mass media do not celebrate students who excel in academics but promote entertainment, sports and music.
"Some parents are not investing in the education of their children; they prefer buying clothes, shoes and make-ups.
"Until the state governments and the ministries of education recruit qualified and committed teachers to handle these curricula, the massive failure of students in public examinations will continue.
"Until teachers sit down and assess themselves, the problem will  persist.
"Do teachers complete the curriculum?
"Do the teachers saddled with the teaching know more than their students? Until these issues are addressed, the massive failure of students in WAEC and NECO examinations will continue,'' Salau said.
He urged the governments to recruit competent teachers to address the consistent poor results in public examinations.
He advocated compulsory capacity building and retraining of teachers and principals by the government.
"Parents should rise up to their responsibility; they should complement what the school is doing.
"When a child comes home, parents should check what the child did in school for the day.
"With this kind of supervision, the child will read to impress his or her parent.
"The tone of the school should be brought back; students dress indecently to school without anybody checking them.
"The validity of examination should be in line year in year out. WAEC examiners and markers should be well-remunerated.
"Most private schools engage in examination malpractice but they project fake results to the public, deceiving themselves and the society that their students are the best.
"The problem is endemic, we need to go back to the drawing board; students should become bookworms before they can excel,'' Salau said.
Segun Raheem, the Chairman of Nigeria Union of Teachers (NUT) in Lagos State, said there had been improvements in physical infrastructure in schools, especially secondary schools.
He, however, said there was inadequate manpower for schools in the state.
Raheem said there were 42,000 teachers were in the state, comprising 16,000 primary school teachers and 27,000 secondary school teachers.
He stressed the need for a review of the entry point for teaching  by  employers, saying: "At times, graduates who are non-professionals are employed.
"We have a handful of them in the system; some of them have gone for further studies to qualify to teach.
"More than 90 per cent of teachers in Lagos State Public Secondary Schools are registered by the Teachers' Registration Council of Nigeria,'' Raheem said.
He said the Lagos State Government usually organised training, workshops and seminars for teachers to enhance their skills.
The chairman said the policy was for one teacher to handle 40 students but that was not the case in state schools.
Rahem said that students in public schools in the state competed favourably with their counterparts in well organised private schools.
"Results and outcomes of so many competitions and examination have proved it," he said.
Raheem noted that extra-curricular activities were an integral part of the education process and should not be underestimated.
"In Lagos State Schools, I would say that they are adequate but government should do more in the area of logistics and supply.
In Jos,  some people blamed poor students' performance on the lack of qualified teachers.
The NUT Chairman in Plateau, Gunshin Yarlings, said few qualified teachers in the state were not properly motivated to work.
He said that the Plateau Government had not promoted any teacher since 2008, owed them allowances and delayed the payment of salaries.
Yarlings said that in spite of the situation, teachers in the state were  diligent in discharging their duties and had excelled in national evaluation of teachers.
He said a teacher in Jos North Local Government Area emerged the best in Junior Secondary School cadre in 2012, while a teacher in Mangu Local Government Area was overall best in 2010.
The PTA Chairman, Plateau chapter, Sylvester Yakubu, said more than 80 per cent of teachers in public schools were employed by the association.
He alleged that since 2011 vacancies created by retired teachers and teachers who had died were not replaced by the government.
Yakubu said the association had helped in building laboratories in eight communities spread across Barkin Ladi, Pankshin, Kuru, Jengre, Garkawa, Kurgwi and Langtang North local government areas.
He said the association had also supported government in erecting structures and facilities to create favourable environments  for learning. .
He called on the government to employ more teachers and establish a vibrant education board which would involve all stakeholders in efforts to  improve the performance of students.
The Plateau Commissioner for Education, Athanasius Dashen, said there were 99,000 students in public secondary schools in the state and 3,000 teachers.
He said more than 300 public secondary schools and 500 private secondary schools in the state were supervised by a committee coordinated by the Quality Assurance Department of the ministry.
Dashen said that the department monitored schools to ensure the maintenance of standards.
He said the state had teachers' colleges in Gindiri and a Federal Teachers' College in Pankshin.
Dashen said, however, that over the years the facilities had been over- stretched with more students and no corresponding increase in amenities.
He advised  parents to take their wards to schools with capacity to develop them.
Dashen said the lack of consistency in government had also adversely affected the education sector.
He said the government inherited a dilapidated education sector and would take a longer period for an overall turnaround of the system.
The commissioner said the government trained teachers through  intervention programmes by Universal Basic Education Commission  with counterpart funding from the state government.
He said government also organised workshops, especially for science teachers.
In Birnin Kebbi, The Chairman of Birnin Kebbi zone of NUT, Malam Zaki Sarki, said at the primary and Junior Secondary School level there were 5,000 unqualified teachers.
He said 2,000 among the lot were those with Senior School Certificate, Grade II Teacher's Certificates and other lower qualifications.
Sarki said the remaining were holders of OND, HND and university degrees without training in education.
He noted the National Certificate of Education NCE, was the minimum teaching qualification in the country.
Alhaji Haruna Aliero, the state SUBEB Chairman, said the board had  intensified efforts in regular school inspection to ensure full implementation of the education curriculum.
Aliero said "we organise workshops and training for our teachers on regular basis.''
He said teachers'  salaries were  paid regularly while promotions  were regular.
Aliero said many teachers had been released for training.
He said 4,000 unqualified  teachers were undergoing NCE, PGDE and advanced diploma programmes in education at the National Teachers Institute. .
Hajiya Ana Fakai, the state Coordinator of Schools Basic Management Committee, said her team regularly inspected schools.
Alhaji Aminu Birnin Kebbi, the state Chairman of All Confederation of Principals of Secondary Schools, said the association was worried about the poor performance of students.
However, the Commissioner for Education in Kebbi, Alhaji Samaila Kamba  and his staff refused to answer questions on the issue.
The officials told NAN that "most of your questions touch on our confidentiality and we will not attend to you.''
NAN, however, learnt that WAEC had yet to release the WASSE results of 5,000 indigent students from Kebbi because of the failure of the state government to pay their registration fees.
Photo Credit: Michael Jung/Dreamstime.com