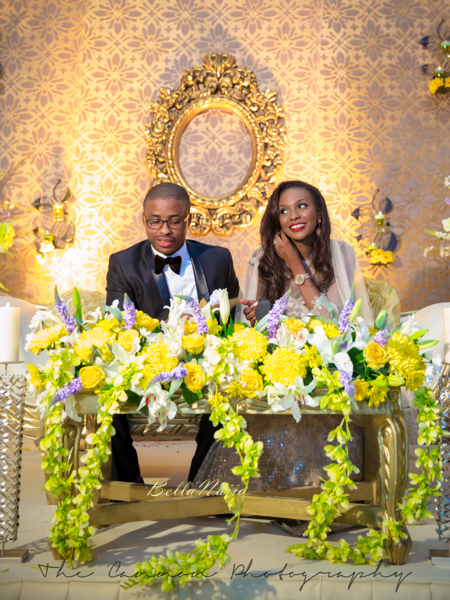 We're SOOO elated to present today's wedding!
Fadila Abubakar spotted Farid Blell on BellaNaija and it's been no looking back since then.
Enjoy their AMAZING love story, Spectacular wedding and as always, be inspired 🙂
***
How Did You Meet
by Fadila, the bride
I was on BellaNaija Weddings one day and came across his picture in a wedding post and thought he was cute. After a few months my close friend randomly put up a picture of her friend with him in it on BBM. I just said to myself "hmm this is my husband", because his pictures kept appearing to me. I did what most girls would do, I asked her if she knew him and she said no but her friend does. The friend gave Farid my contact and since the day we started talking we haven't missed a day not talking till date.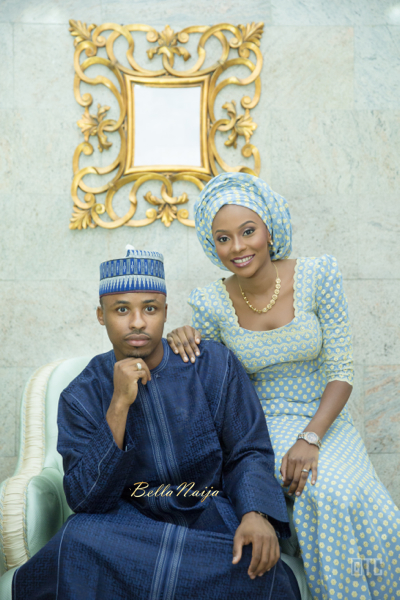 So I guess BellaNaija presented me my husband, and I am grateful for that because he is such an amazing person. Ladies keep looking at BellaNaija who knows you might just be lucky like I was!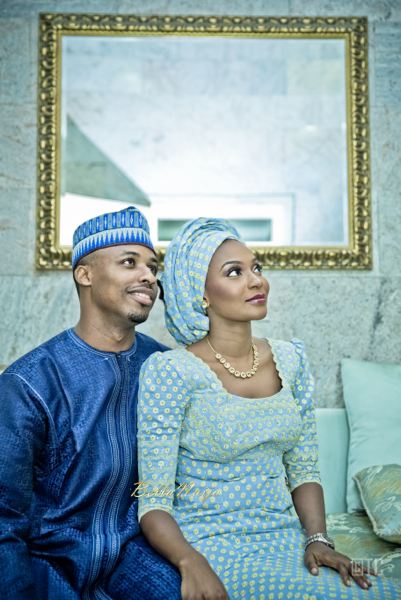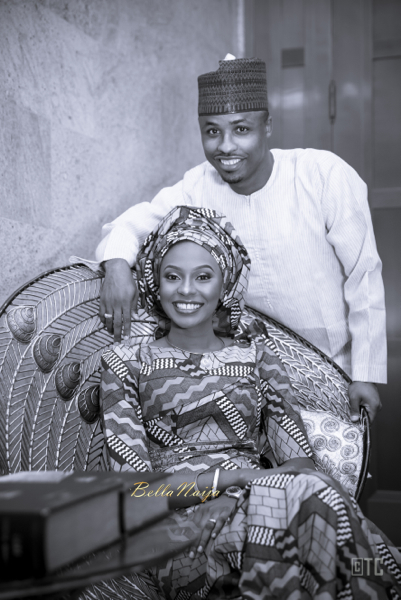 The Proposal
A week to my birthday we were in Lagos for a friend's birthday dinner and the guys were having a conversation about engagement rings and they were all saying it's just too much pressure for guys, my cheeky husband added, "babe don't put your mind in it because your not getting any lol", so from then I just gave up.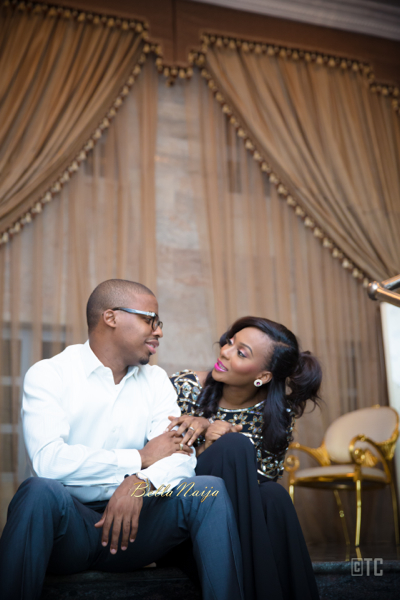 We got back to Abuja and it was my birthday, he told me we can't do much because he had a lot of work to do but I should just get ready by 6pm for dinner.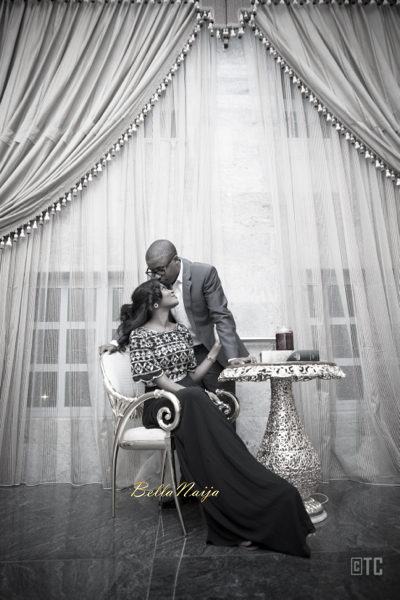 I did so, he came to pick me up and drove to his house. Once I opened the door, the table was set and the candles were lit on the table, he cooked.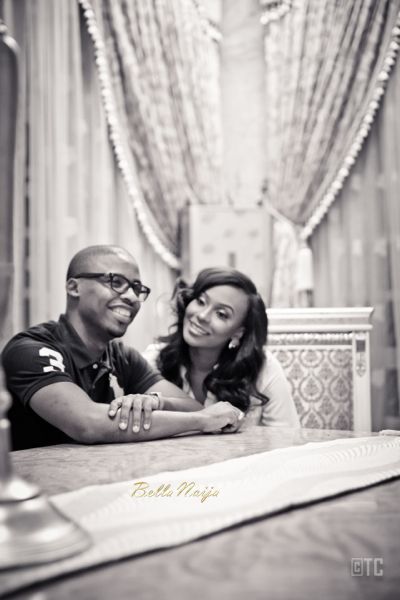 The first course was my fave, Caesar salad the second was pasta and creamy mushroom & prawns sauce (yup I married a chef!), then for dessert he brought out a cake, he knows I love having tea after my meals so the tea cup was set in front of me once he cut me a slice of the cake he took a seat and said "shall we?" I picked up my tea cup and there it was! The cutest ring I have ever seen and yesss! Farid got on his knees and asked me to marry him! It was one of the happiest days of my life.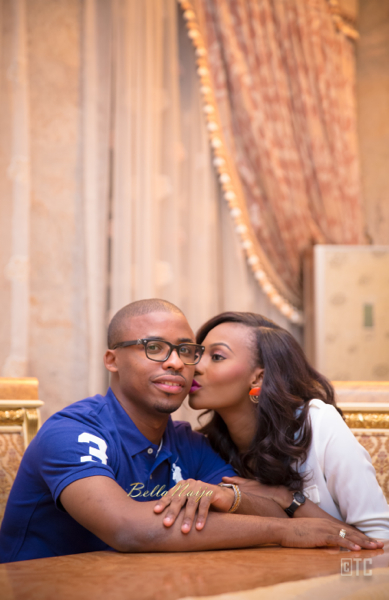 The couple's spectacular wedding celebration spanned across the North – from Abuja to Nasarawa and Kaduna.
The highlight of the couple's final wedding day – the Kaduna dinner, was a performance by Di'Ja, the groom's sister.
Advice for Other Couples
Marry your friend so just in case the love dies the friendship is there, strong as ever.
BellaNaija Weddings wishes Fadila & Farid a beautiful life as One.
***
~ Photography: Ahmed Atta "THE CANNON"
Reception/White Wedding
Budan Kai – "unveiling of the bride". It's organized by the groom's family to welcome the bride to her new family. The bride is prayed for and presented with gifts in cash and kind.
Kamu: Kamu means "catch" in Hausa. It's an event organized for the family of the groom to come "catch" their bride 😉
It starts with her friends not letting the groom's family see the bride until they a pay a token.
Sometimes if the bride's friends wants to make it harder for the groom's family, they have to find her in the midst of fake brides all covered up. If they can tell which is their bride, then she's theirs and they spray her with perfumes and take her out to dance.
Kaduna Dinner
Photography: Ahmed Atta "THE CANNON" | instagram.com/thecannon5 | www.thecannononline.com | thecannon5 (at) mail.com
Wedding Info
Date | Venue | Colours
May 10th White Wedding | BMO Event Center, Abuja | White
May 15th Kamu/sa lalle | TA'AL Conference Center, Nasarawa | Purple & white
May 16th Wedding Fatiha
May 17th Dinner | Hotel 17, Kaduna | Fuchsia pink & Emerald green
Wedding Attire
17th dinner (Kaduna) | Zaynab, shop at Al Siddiqi Road, Dubai
15th kamu/Sa lalle (Nasarawa) | Lace from Komak Abuja | Ayra Collections Abuja
Bride's Review: Easy to work with and they knew exactly what I wanted
Bouquet: LB Event | Laura Gardens Lagos
10th White Wedding (Abuja) Makeup by Mamza Beauty
15th kamu/sa lalle (Nasarawa) Makeup by Pomeys Place Limited
17th dinner (Kaduna) | Makeup by Mamza Beauty
Groom's Suits: Hunt Lagos
10th White Wedding (Abuja)
Bridesmaid Dresses: Ayra Collections, Abuja
Groomsmen: Hunt LAGOS
17th dinner (Kaduna)
Bridesmaid Fabric: SMA Clothing, Lagos
Groomsmen: Hunt Lagos
Vendors
Cakes
10th White Wedding (Abuja) Mrs Gowon Abuja
17th Dinner (Kaduna) Baxters Jos
Decor
10th White Wedding (Abuja) Decor BY LB Events Abuja
17th Dinner (Kaduna) Decor BY Laura Gardens Lagos
16th welcoming of the bride Decor BY Afficent Kano
Food
Chef Kumar Abuja | Emperor Chinese Abuja | Grills In and Out Abuja
Desserts: Oh la la lagos
Cocktails and popcorn: soltosh