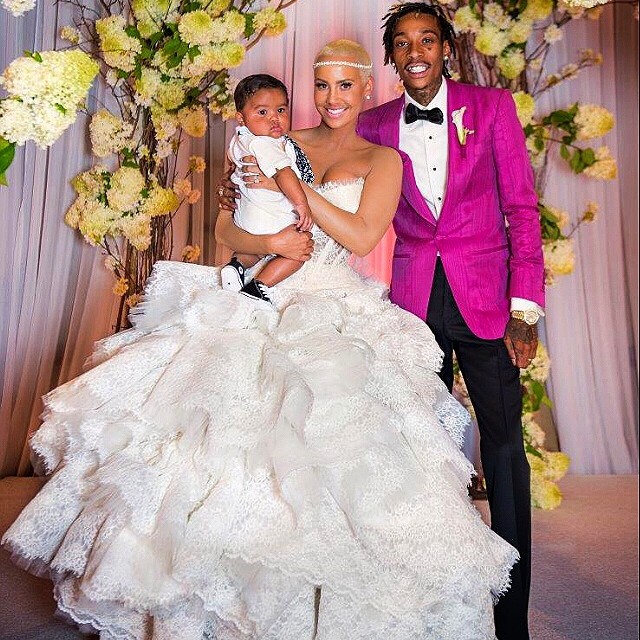 Shocker!
Amber Rose has reportedly filed for divorce from her husband, Wiz Khalifa. The couple have been in the news recently after celebrating their 1 year anniversary, but unfortunately there has been a turn of events.
According to TMZ, Amber has filed for divorce and is going for full custody of their 1-year-old son, Sebastian. She is willing to give Wiz visitation.
The reason for their divorce? According to reports Amber says they split on Monday and cited irreconcilable differences. There have been cheating rumors circulating the media but they are yet to be confirmed; and sources close to the couple are saying the split is bitter.
The couple signed a prenup when they got married and Amber has revealed that it is indeed valid and it will provide spousal support.
Read more on www.tmz.com