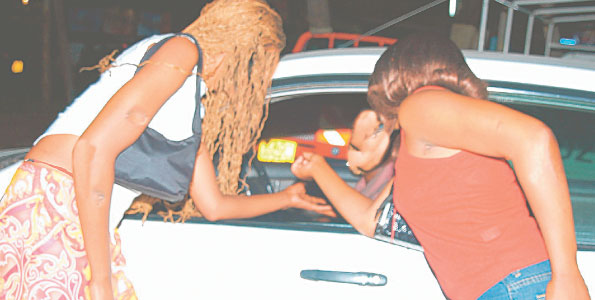 Commercial sex workers in Abuja have reportedly been given a 2-day ultimatum to leave the city or be prosecuted.
Authorities have also threatened to punish individuals who patronize the sex workers with a death sentence, City People News reports.
These stringent measures were said to have been formulated by Secretary for Social Development, Blessing Onuh, after she visited several locations that experience high sex trafficking activity.
Onuh noted that "prostitution has metamorphosed from the conventional sedentary practice in local brothels to a sophisticated cartel of 'runs babes' and the corporate realm."
She is said to have described the executive/corporate prostitutes as those found in luxury hotels around Abuja, and in homes of wealthy residents that live in upscale neighbourhoods like Port Harcourt Crescent, off Gimbiya Street, Garki; Adetokunbo Ademola Crescent and Sheraton Junction in Wuse II.
Onuh also mentioned that the prostitutes are even now in poor neighbourhoods like Nyanya, Gwagwa, and Mararaba, and that little girls are now joining the sex workers.