Ex-MBGN Anna Ebiere just sorta/kinda confirmed her relationship with Nigerian artiste Flavour.
A few hours ago Anna shared this picture of them together (see above) alongside this caption.
Wen u have someone dat encourage u, support u, scolds u, appreciates u, respect u, advice u, reminds u of wat the future holds, play with u, cares abt u, loves u, makes u smile,tells u the truth without looking back, and most importantly draws u closer to God. pls tell me wat else u want!!!.. cuz I have all I need. U make me happy! !☺☺ ur more than awesome. … I pray dat God continues to bless you. @2niteflavour
Her comment section is raging with curiosity as to the real relationship between the two of them, especially as it's alleged Sandra Okagbue had his baby last month… (in case you missed it read it up here).
We are sure that a clearer picture will unfold in time.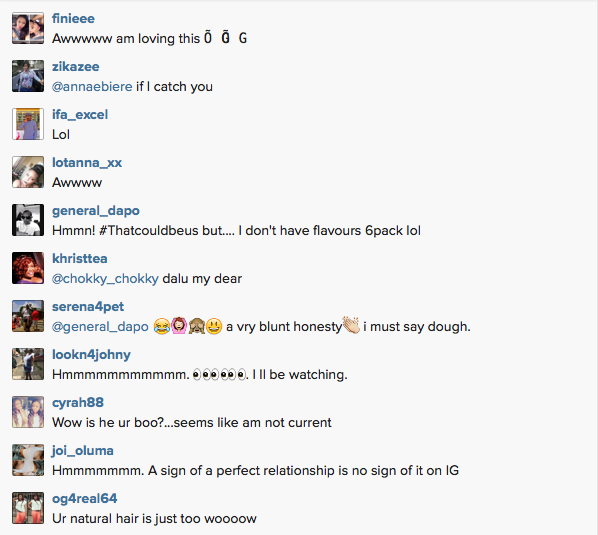 Photo Source: Instagram.com/AnnaEbiere