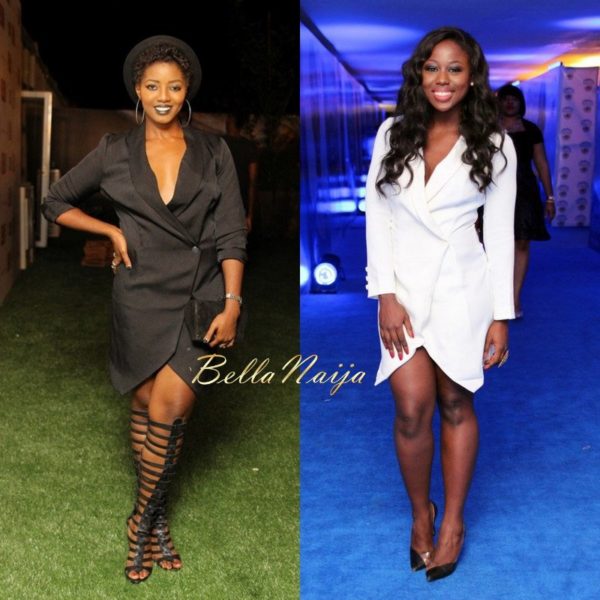 Hi BN Style Watchers – with all the excitement of GTBank's Lagos Fashion and Design Week 2014 as well as the ongoing Mercedes Benz Fashion Week Africa (click here to see all the runway showcases), we almost forgot to bring a new dose of 'BN Pick your Fave'.
This time we have two lovely, young and new-school stylish divas rocking the same TNL origami blazer dress, albeit in different colours.
The Dress
Sika Osei
Studio 53's Ghanaian presenter Sika Osei rocked her look first for the 2014 Aquafina Elite Model Look competition. She wore the white version of the dress and she completed her look with a pair of black and transparent pumps, a statement ring and stud earrings.
Sika Osei kept her makeup light with dark eye-shadow and a pink pout. Her look was soft and feminine.
Tonye Garrick
Singer Tonye Garrick rocked a black version of the TNL origami blazer dress to Day 1 of the 2014 GTBank's Lagos Fashion & Design Week.
Going for a more edgy yet laidback look, Tonye Garrick completed her outfit with a pair of black knee-length gladiator sandals, a black bowler hat, a black clutch and silver earrings.
For her makeup, Tonye went goth with black lipstick for the fashion show.
So, who is your fave?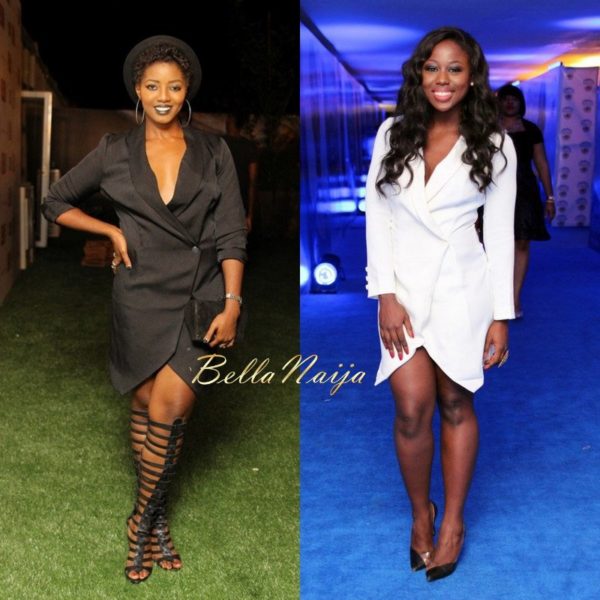 Photo Credit: Kola Oshalusi (Insigna Media) | ThingsNigeriansLove.com