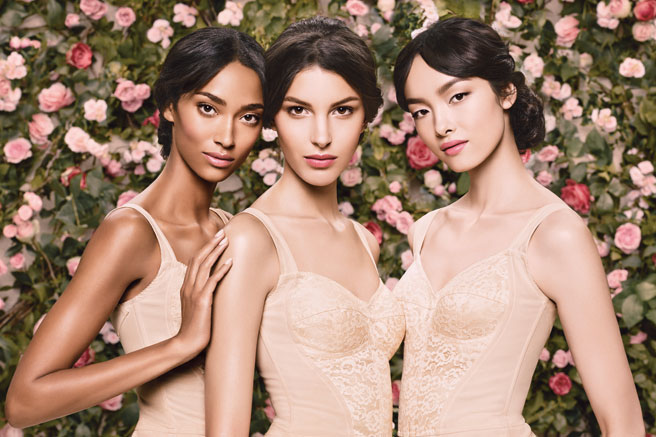 It's more luxury from Dolce & Gabbana! After securing their presence in fashion, makeup and fragrances – the luxury line is now moving to skincare with their first lines – "Essential" & "Aurealux".
The main ingredients for their line are Mediterranean olive oil which aids in strengthening skin structure, the properties of golden sericin which increase moisture levels in the skin, and the essence of vitamin B3 which enhances skin moisturization and increases the rate of exfoliation.
Their first official campaign was shot by Sølve Sundsbø with 5 models – with different skin tones – but grouped in threes to represent the trio of characteristics of the skincare range.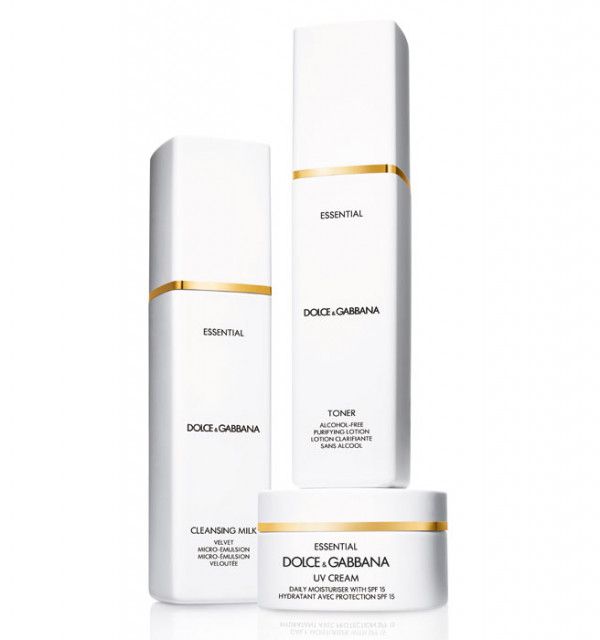 Their mission is to help women achieve "captivating skin" through even tone, smooth texture and plumped shape. According to Dolce – "Dolce & Gabbana Skincare is founded in one simple truth: Beautiful skin, full of life, has the power to captivate others. True beauty emanates joy—it is natural, radiant, and above all, real".
The "Essential" line is focused on cleansing and features and exfoliator, toner and UV cream. The "Aurealux" line features a cream, mask, serum, essence and eye gel. Both products have been tested and work for dry, oily and combination skin but you must however customize your own skincare routine.
Find out more on www.dolcegabbana.com