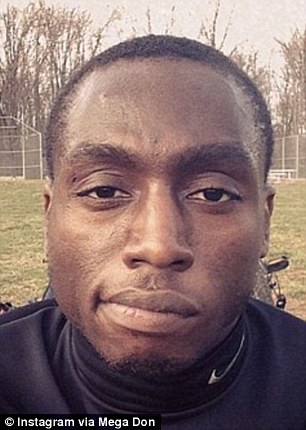 A federal judge has declared that Dominic Adesanya, the 23-year-old Nigerian-American man who jumped over the White House fence, is mentally incompetent to stand trial.
Daily Mail reports that he was "dragged screaming out of a courtroom" on Monday.
'You can't do this to me! Somebody please help me. This is a trap. This is a scheme," he screamed as court officials dragged him from the courtroom.

Last week Thursday, the judge had ordered Adesanya to undergo a mental evaluation. Afterwards, the doctors revealed that he would be unable to stand trial due to the state of his mental health.
Adesanya is to stay in custody for continued treatment an evaluation, and will appear in court on December 22nd.
Photo Credit: Daily Mail/Instagram