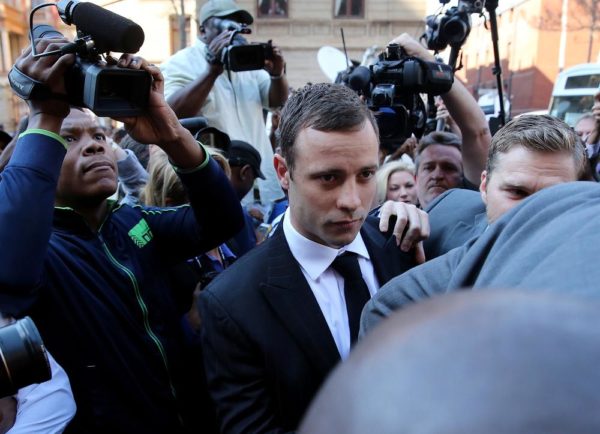 Oscar Pistorious has been sentenced to 5 years in prison for the fatal shooting of then girlfriend, Reeva Steenkamp.
Judge Thokozile Masipa, who issued the ruling in a Pretoria court, also gave him a three-year suspended sentence for a firearms charge, BBC reports.
In accordance with South African law,  he will have to serve a minimum of one-sixth of his sentence, which is 10 months, to be eligible for parole.
His defense is appealing to have Pistorious serve a portion of the sentence under house arrest. It is presently unclear whether that request will be granted.
He has been moved to a holding cell at North Gauteng High Court, and may be moved later to Pretoria Central Prison.
"I'm not afraid to go to jail," Pistorious said to CNN a few days ago. He expressed his intention to start a gym and/or teach people how to read while in prison.