It's that time movie lovers! Tripican.com brings you all the amazing movies that you can watch in the cinemas closest to you and of course tickets are available now at Tripican.com.
With 4 new thrilling and exciting movie lined up for your viewing pleasure, you can hang out with family and friends at the cinemas this weekend.
Today Nollywood's Romance Comedy Movie "When Love Happens", Horror Movie "Annabelle", "November Man" and Animation Movie "The 7th Dwarf". Buy tickets now!
Here are other movies showing this week for Genesis Deluxe, Ozone and Silverbird Cinemas. Check out www.tripican.com for movie information and show times. Enjoy!
Feature Movie – When Love Happens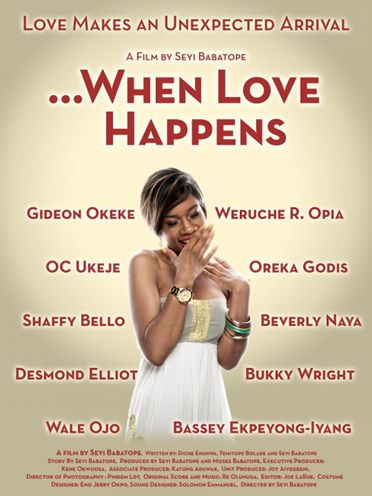 Genre: Comedy, Romance
Starring: Weruche Opia, Gideon Okeke, Oreka Godis, O C Ukeje, Beverly Naya, Desmond Elliot, Wale Ojo, Keppy Ekpeyong, Shaffy Bello, Bukky Wright, Helen Paul, Blossom Chukwujekwu, K C Ejelonu
Synopsis: Moduroti Bankole – Smith is a twenty eight year old events planner that has always been unlucky in love. She is reminded at every turn about how wonderful love is with proof to substantiate the case. Her parents are madly in love and are always nudging her to find someone. She has 2 close friends Tseju whose profession is unclear and Tobe a banker.
Events take a bizarre turn when she is hired to plan a long time friend's upcoming wedding. This ignites a change and a chain reaction in Moduroti. She is now determined to open herself to new ways to explore dating and finding romance.This leads her to a series of misadventures in finding romance, is her idea of love rooted in reality? Will she find the love she craves?
Watch the …When Love Happens Trailer

Annabelle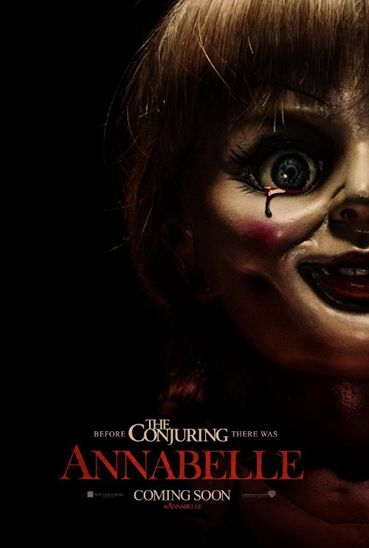 Genre: Horror
Starring: Annabelle Wallis, Ward Horton, Tony Amendola, Alfre Woodard
Synopsis: A couple begin to experience terrifying supernatural occurrences involving a vintage doll shortly after their home is invaded by satanic cultists.
Watch the Annabelle Trailer Below

Genre: Animation
Starring: Boris Aljinovic, Elvin Cameron, Nina Hagen, Norbert Heisterkamp
Synopsis: When Bobo, the youngest of the seven dwarves, accidentally pricks Princess Rose (a.k.a. Sleeping Beauty) and sends the kingdom into a century-long slumber, Bobo and the other six dwarves must travel into the future in order to revive Rose… and find that even the smallest dwarf can be a king.
Watch The 7th Dwarf Trailer

Genre: Action, Crime, Thriller
Starring: Pierce Brosnan, Luke Bracey, Olga Kurylenko, Bill Smitrovich
Synopsis: An ex-CIA operative is brought back in on a very personal mission and finds himself pitted against his former pupil in a deadly game involving high level CIA officials and the Russian president-elect.
Watch the November Man Trailer

Teenage Mutant Ninja Turtles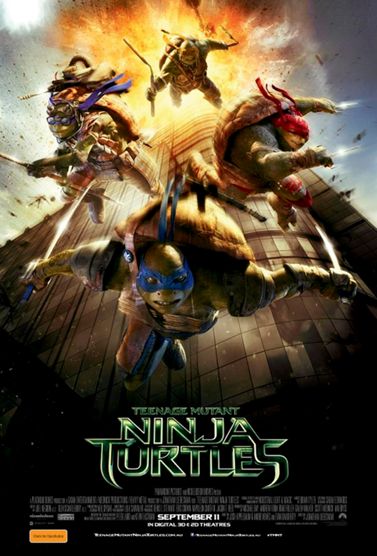 Genre: Action, Adventure, Comedy
Starring: Megan Fox, Will Arnett, William Fichtner, Alan Ritchson
Synopsis: A group of mutated warriors face off against an evil kingpin who wants to take over New York.
Genre: Biography, Documentary, History
Starring: Fela Kuti, Yeni Kuti, Femi Kuti, Seun Kuti
Synopsis: A look at the life and music of Nigerian singer Fela Kuti
Genre: Thriller
Starring: John Cusack, Ryan Phillippe, Rachelle Lefevre, Jacki Weaver
Synopsis: A desperate American couple discovers all is not what it seems when they uncover a high-stakes underground scam while traveling abroad. To expose the truth and get back to the U.S., they must risk their lives to save their daughter.
Genre: Drama
Starring: Robert Downey Jr., Vera Farmiga, Leighton Meester, Dax Shepard
Synopsis: Big city lawyer Hank Palmer returns to his childhood home where his father, the town's judge, is suspected of murder. Hank sets out to discover the truth and, along the way, reconnects with his estranged family.
Genre: Drama, Romance
Starring: Liam Neeson, Maria Bello, Mila Kunis, Kim Basinger
Synopsis: Three interlocking love stories involving three couples in three cities: Rome, Paris, and New York.
Genre: Action, Drama, Fantasy
Starring: Luke Evans, Sarah Gadon, Dominic Cooper, Charlie Cox
Synopsis: Facing threats to his kingdom and his family, Vlad Tepes looks to make a deal with dangerous supernatural forces – without succumbing to the darkness himself.
Genre: Drama, Family
Starring: Morgan Freeman, Ashley Judd, Nathan Gamble, Cozi Zuehlsdorff
Synopsis: The team of people who saved Winter's life reassemble in the wake of her surrogate mother's passing in order to find her a companion so she can remain at the Clearwater Marine Hospital
The Equalizer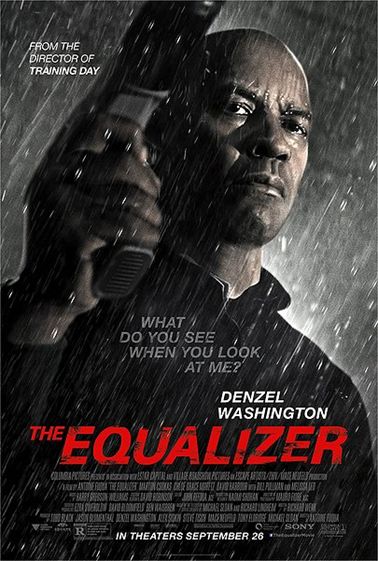 Genre: Action, Crime, Thriller
Starring: Denzel Washington, Marton Csokas, Chloë Grace Moretz, David Harbour
Synopsis: A former black ops commando who faked his death for a quiet life in Boston comes out of his retirement to rescue a young girl and finds himself face to face with Russian gangsters.
October 1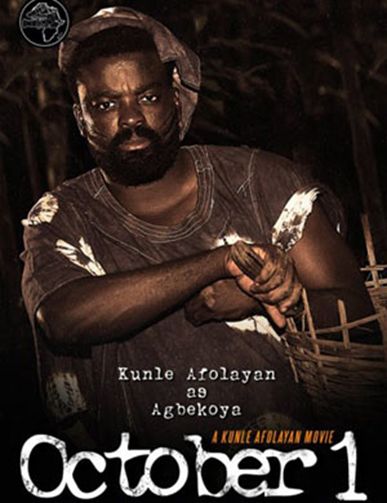 Genre: Thriller
Starring: David Bailie, Nick Rhys, Kunle Afolayan, Femi Adebayo
Synopsis: Its September 1960, and with Nigeria on the verge of independence from British colonial rule, a northern Nigerian Police Detective…
Genre: Action, Mystery, Sci-Fi
Starring: Dylan O'Brien, Kaya Scodelario, Thomas Brodie-Sangster, Will Poulter
Synopsis: Thomas is deposited in a community of boys after his memory is erased, soon learning they're all trapped in a maze that will require him to join forces with fellow "runners" for a shot at escape.
Watch "The Maze Runner" Trailer below

Planes: Fire & Rescue
Genre: Adventure, Animation, Comedy
Synopsis: When Dusty learns that his engine is damaged and he may never race again, he joins a forest fire and rescue unit to be trained as a firefighter.
Starring: Dane Cook, Ed Harris, Julie Bowen, Curtis Armstrong
For these and more, visit www.tripican.com