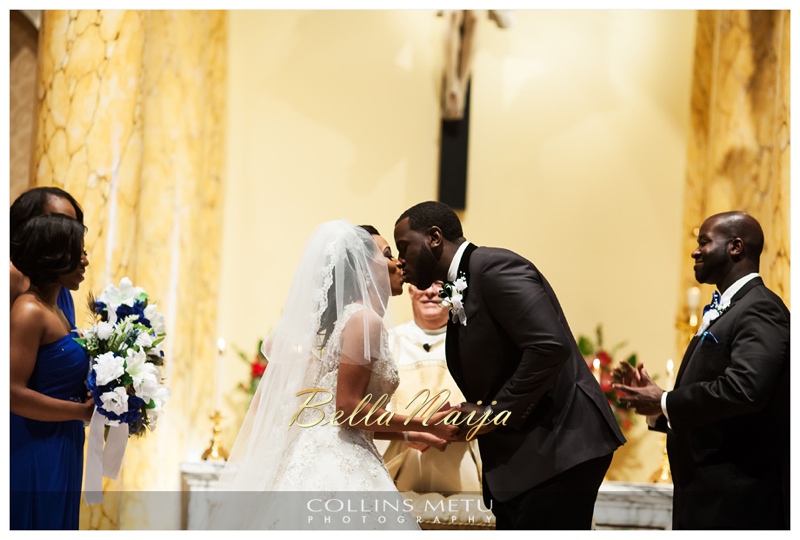 Amaka & Chinedu started as a long distance pair, talking over the phone before they met. When Chinedu flew over to her graduation ceremony, he immediately knew he had found the One.
Enjoy their love story and beautiful wedding styled and planned by the amazing Dure Events!
~ Photography: Collins Metu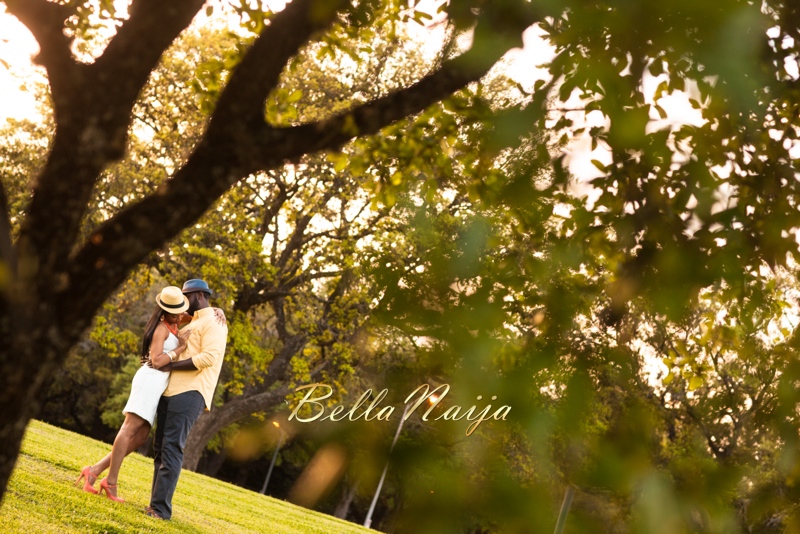 How We Met
by the groom, Chinedu
In the early stages of our relationship, our encounters were usually brief and over the phone because I lived in Houston and she lived in Charlotte. Through our phone conversations I could tell she was a God fearing, kind, caring and strong-willed woman. I found my days incomplete if I had not spoken to her in some form or fashion. When I finally went to Amaka's graduation party and saw her I knew I had to make sure this woman was in my life forever. She didn't know it at the time but, I knew she was the One for me and that I would eventually marry her. Even though we were technically far apart it wouldn't seem that way because any chance I got I would go to Charlotte and spend it with her or she'd come to Houston and spend time with me. Through this time our love continued to grow and blossom each day.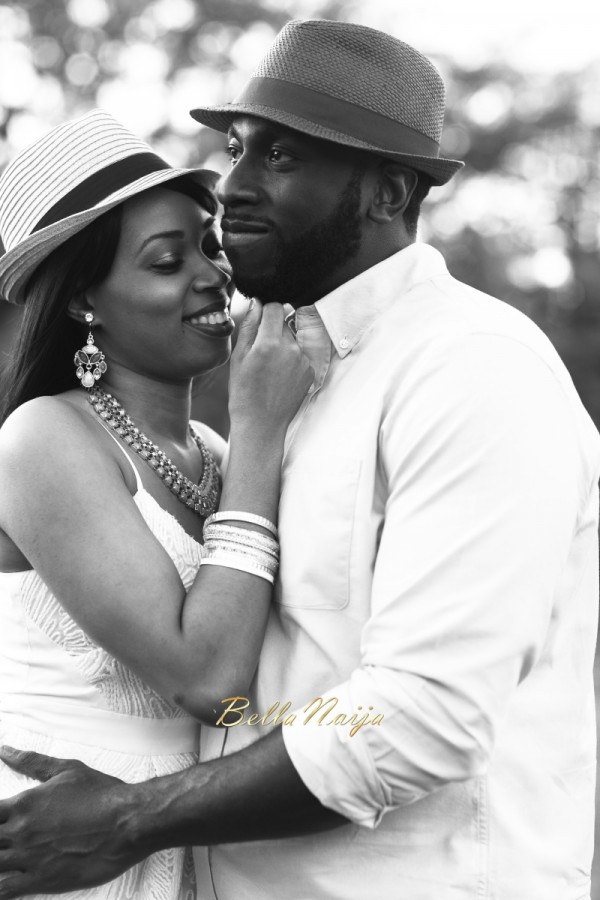 by Amaka, the bride
Chinedu and I came to know of each other through both of our families. I met his family when I was 17 while doing a mutual family friend's hair. During the later years of undergrad we became friends and maintained contact over the phone. I was quite naive to the fact that he had interest in me until my undergraduate graduation party. Our friendship slowly evolved into a relationship. Then once it got there, it took off to what it is today. I thank God for bringing him into my life. He is truly the love of my life & my best friend. I couldn't ask for a better father for our daughter Sariah or for our future children.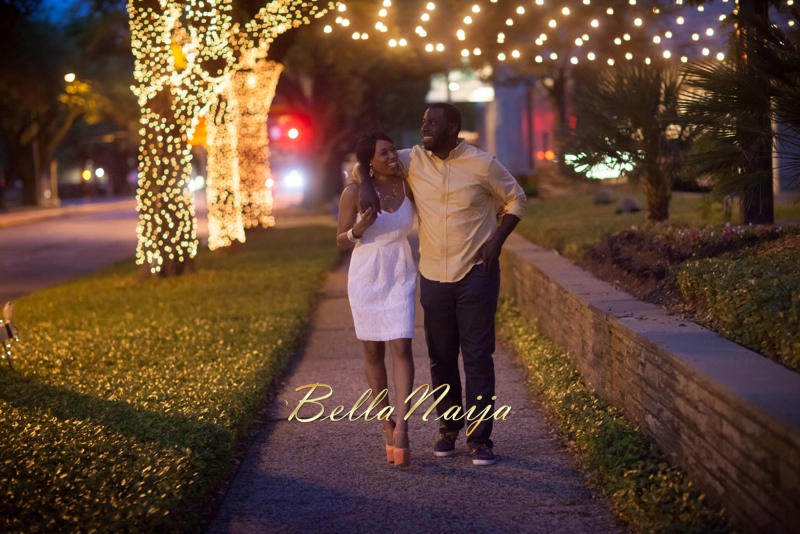 Proposal
by the bride, Amaka
On November 1, 2013 my beloved popped the question! During this time I was extremely busy with exams and homework. Actually the day of the engagement, I took an exam earlier in the afternoon. Luckily for him I was occupied throughout the day with an exam, so he was able to go off to prepare for the proposal. I say luckily, because I'm not the easiest person to surprise. Later that evening, he said we were going out to eat and going to meet his boss because he was "in town." I was just going to dress very casually but then I saw that he was dressing up. I believe we should match each other's fly, so I quickly changed into something nicer.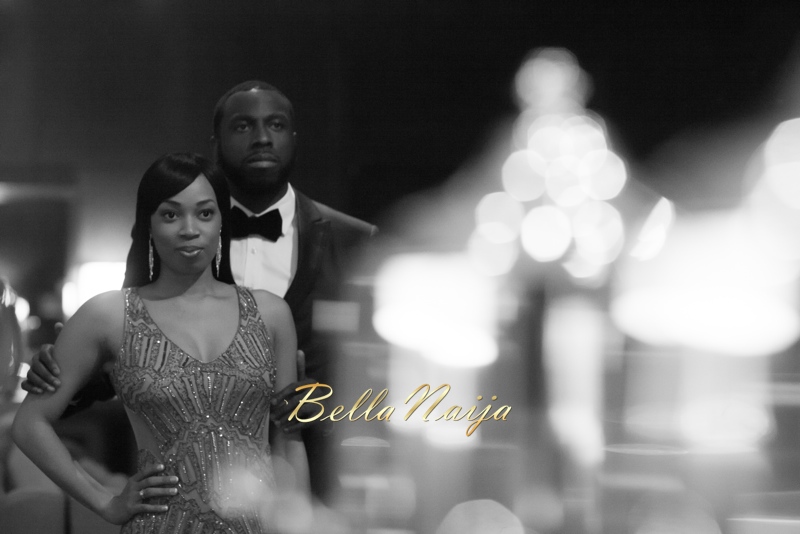 We got to the restaurant and a few minutes into dinner I began to ask him about his "boss." I asked where was the boss and why wasn't he having dinner with us. As he was thinking of answers for my questions, I decide to stop myself before I ruined a potential surprise in the making. I didn't know that the potential surprise was an engagement but I figured there would be a surprise nonetheless and asking too many questions could ruin the moment.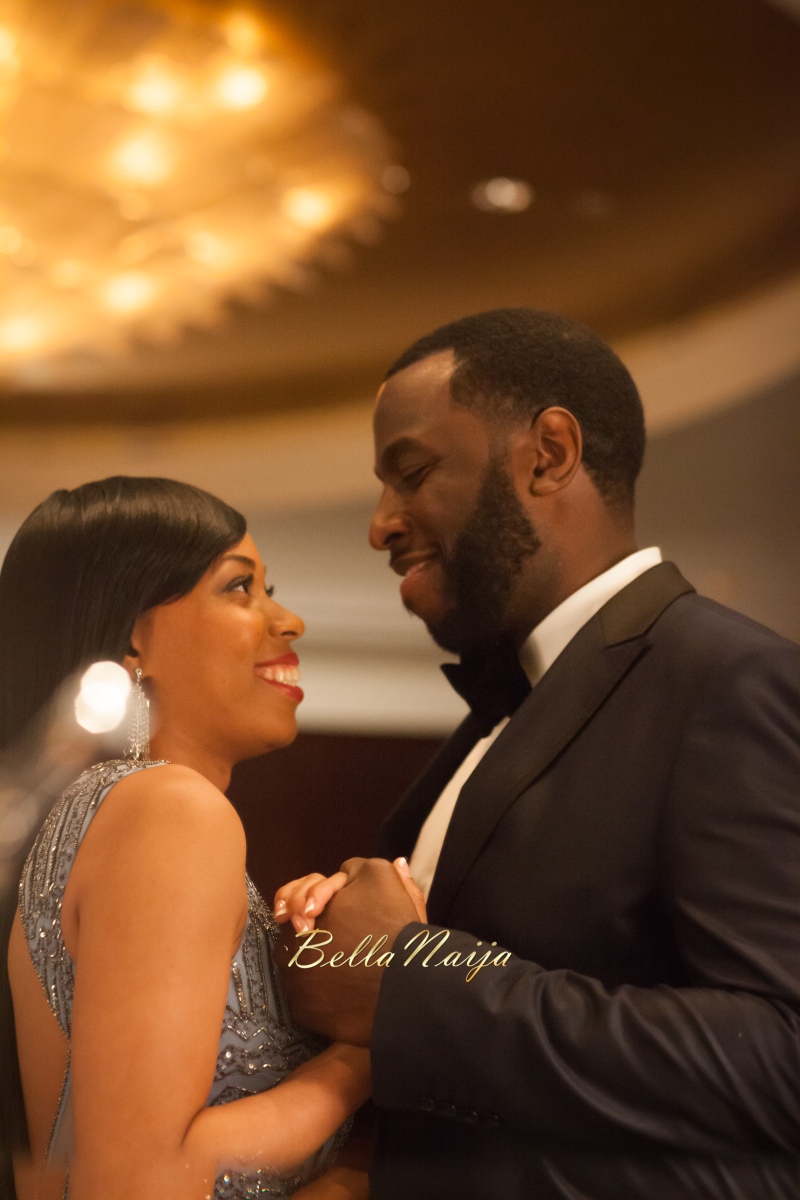 After dinner, my beloved said we were going up to meet his "boss." The restaurant was in a very nice hotel called Granduca located in the Galleria area of Houston. As we were going up to the hotel room, I thought to myself, "this is unprofessional; what kind of funny business is his boss into?" Then I calmed myself by figuring that maybe we're meeting him at his executive/presidential suite (a setting that may have a living room to professionally converse over rather then conversing over a bed).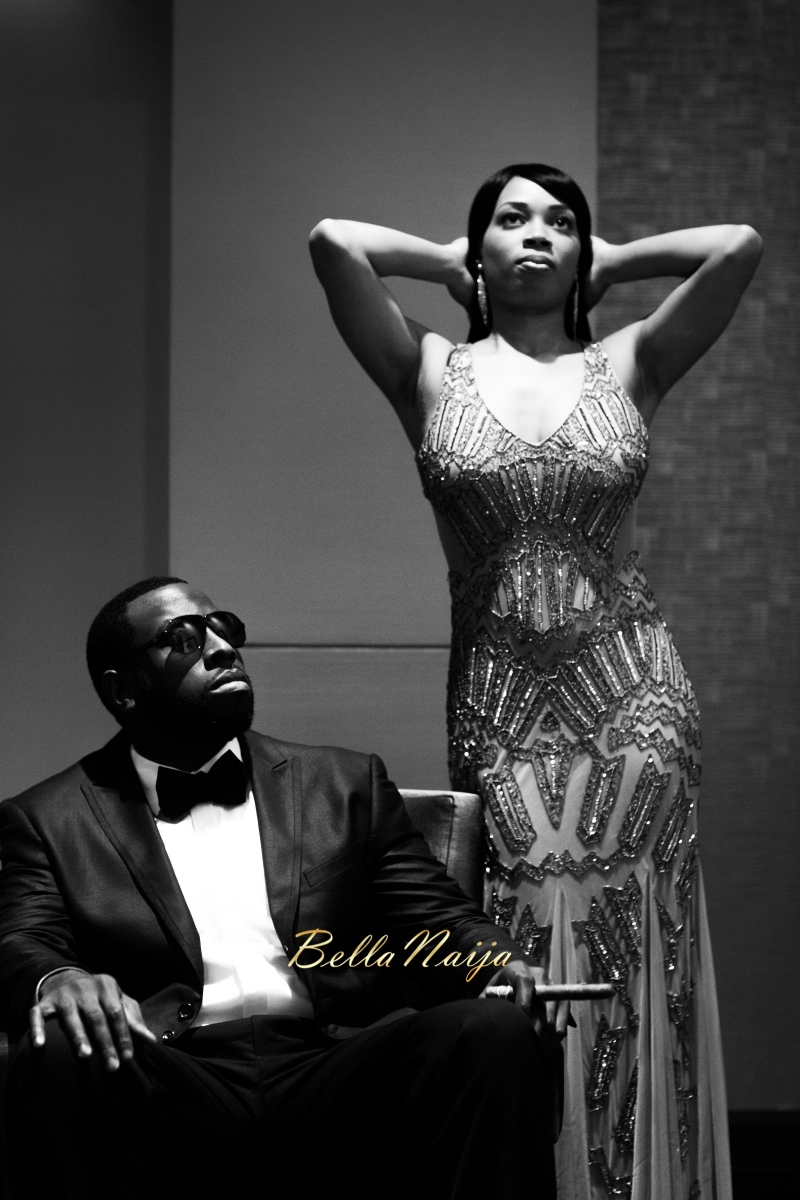 We approached the suite and my beloved opened the door. At this point I gave him the "alright drop the act" look. The door opened… I saw rose petals and candles all on the floor leading into the bedroom. I felt so special. He quickly said to me "this is just something I wanted to do for you since you had such a hectic month." He had me speechless. All I could say was "I love you so much" in between the dozens of kisses and hugs as we were STILL standing beside the front door. Eventually we walked out to the balcony and he began discussing long-term relationship matters and telling me how much I mean to him and how much he loves and adores me. We went back into the living room and I sat down. Then he fell on one knee. My eyes popped out in shock. I kept saying, "oh, my God!" Tears filled my eyes as he popped the question. I was overwhelmed with joy that I nearly forgot to answer him. Finally he placed the beautiful princess cut diamond frame ring on my left hand, followed by a sensual kiss and a hug.
Highlights of the day!
-My father walking me down the aisle
-Our couple's entrance into the reception
-All six of my sisters doing a cultural dance routine that they made up for my wedding and my mother jumping in the center doing her own moves
-Father/daughter dance
-Mother/son dance
-My first dance with my husband
-Our couples re-entrance in traditional attire
Advice for Other Couples
Don't underestimate the power of prayer. Through prayer we can overcome any obstacle and grow spiritually stronger together.
***
Wedding Video

Wedding
Our Wedding Style
We wanted our wedding to feel and look very regal and divine. The white wedding ceremony was a traditional Catholic ceremony. The reception was very heavenly as our wedding guests would say. We kept certain cultural elements because we love our culture and wanted our non-Nigerian guests to get a taste of our traditions and customs. I think overall our wedding captured the essence of our relationship. We believe that we are a match made in heaven.
Chioma of Dure Events completely transformed the look and feel of the Community Center using white, crystals with touches of gold, and elegant blue lighting.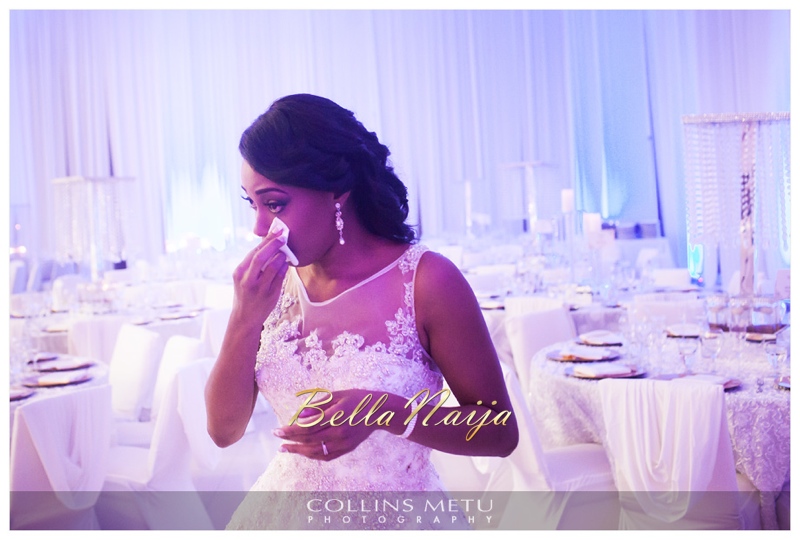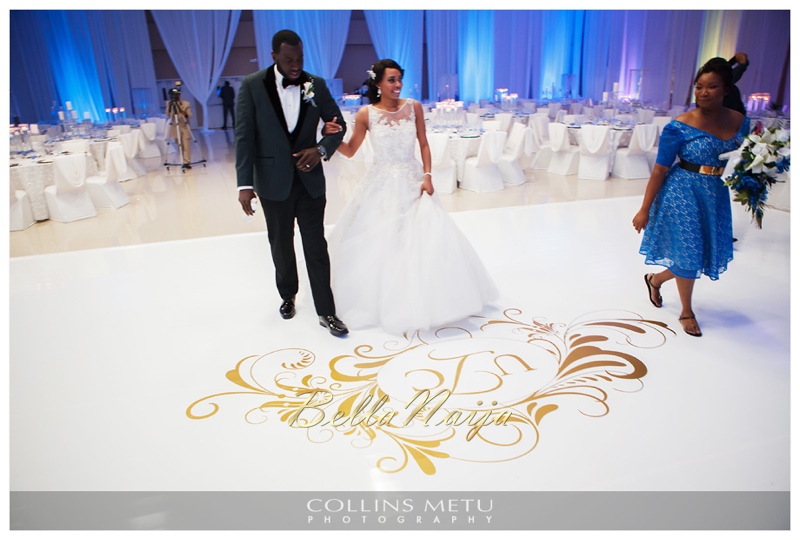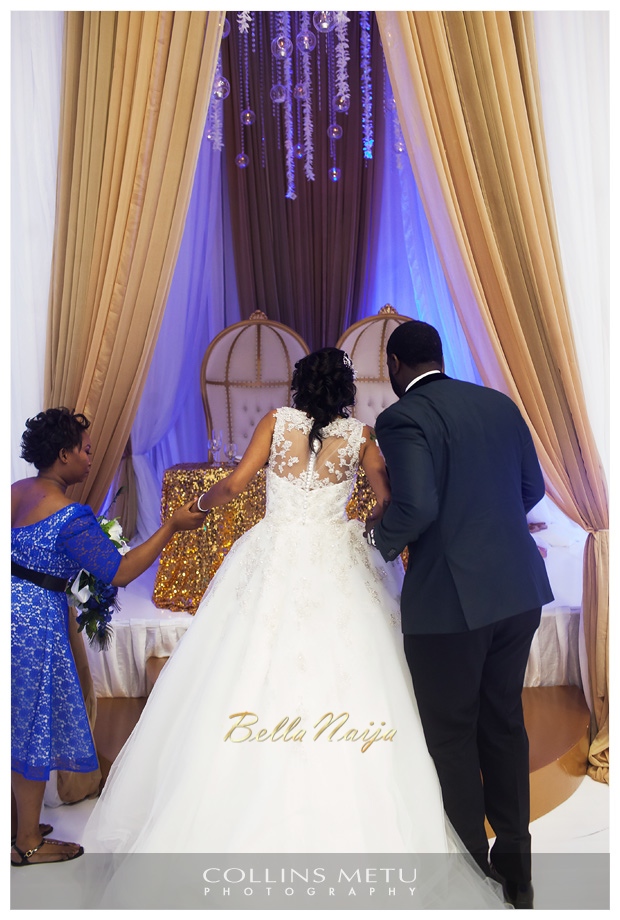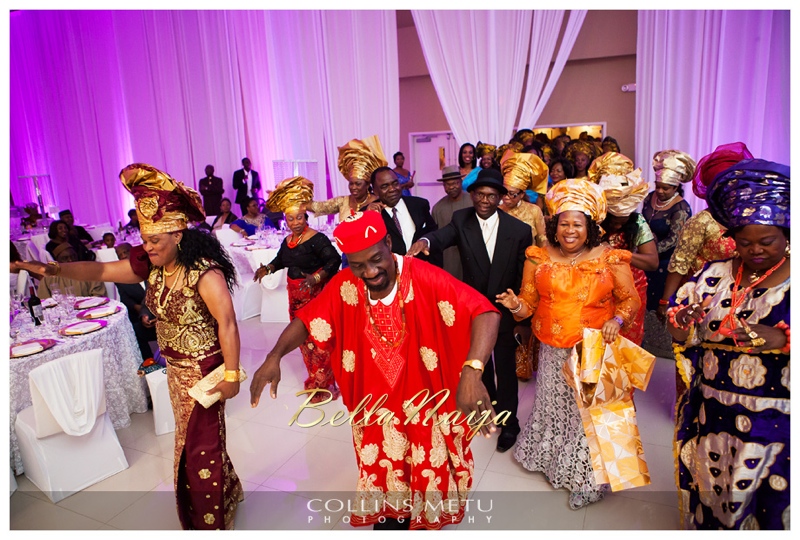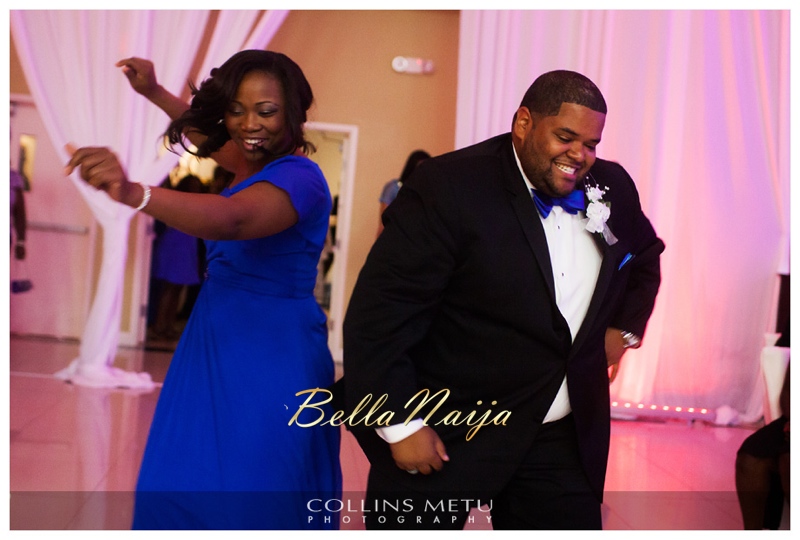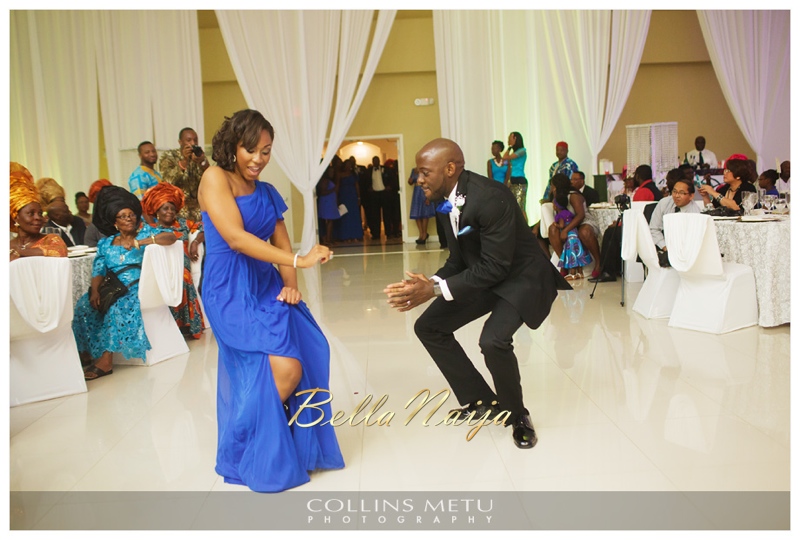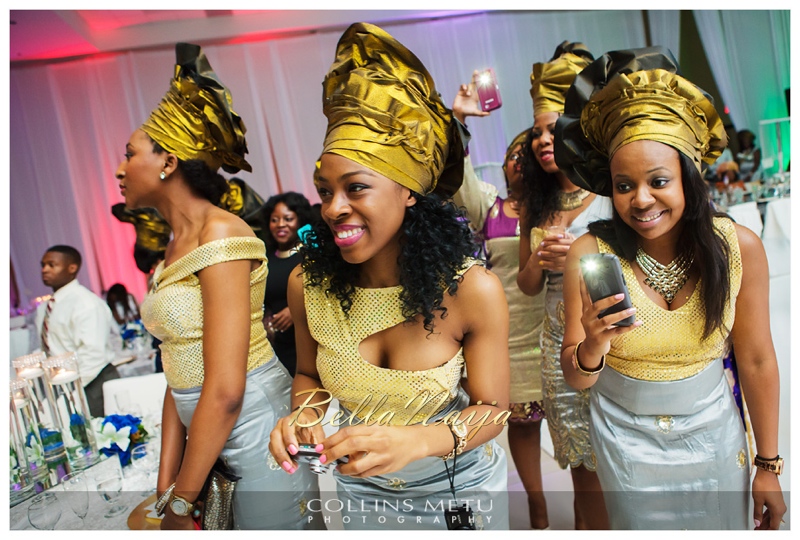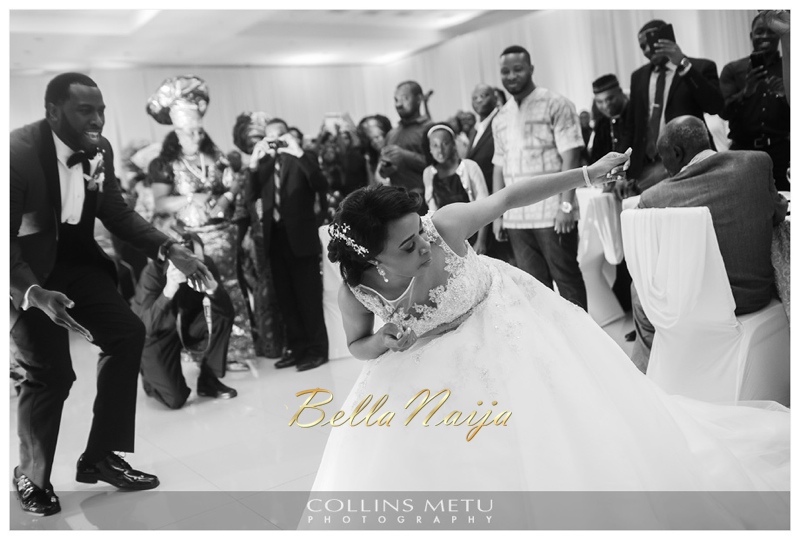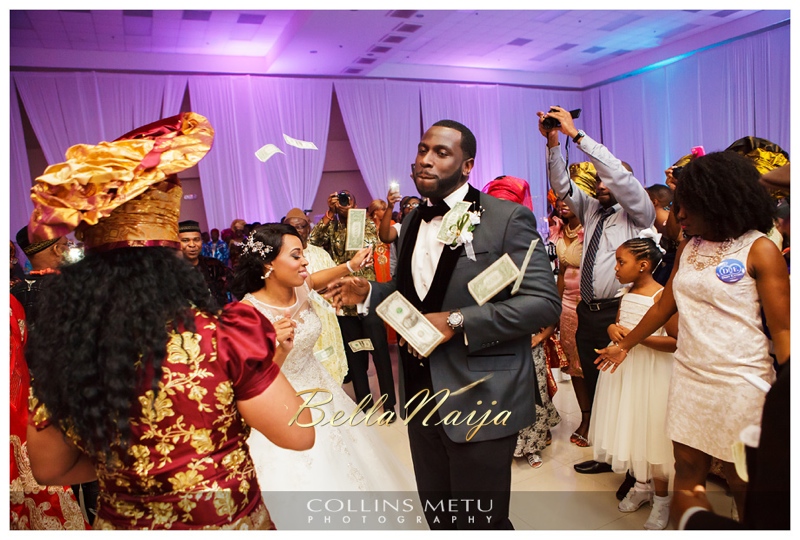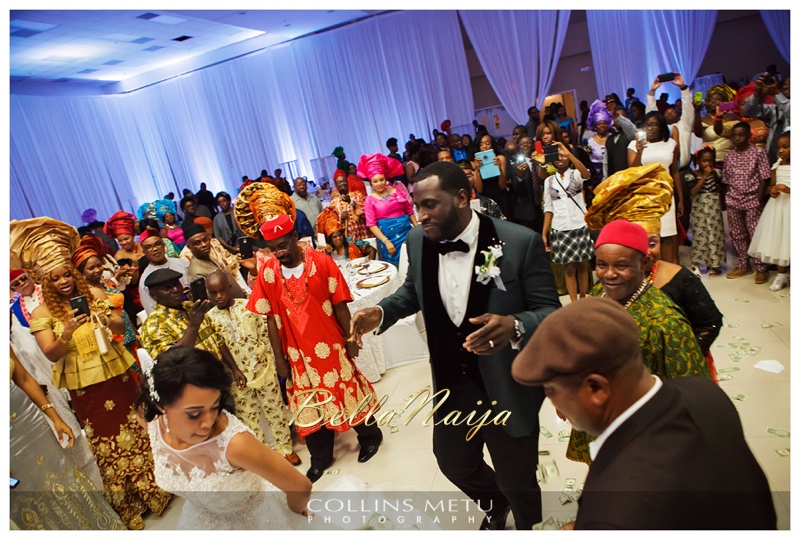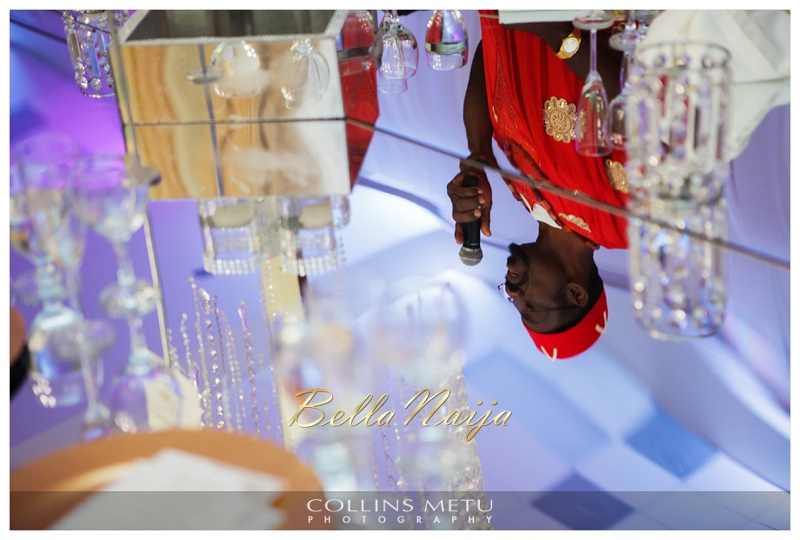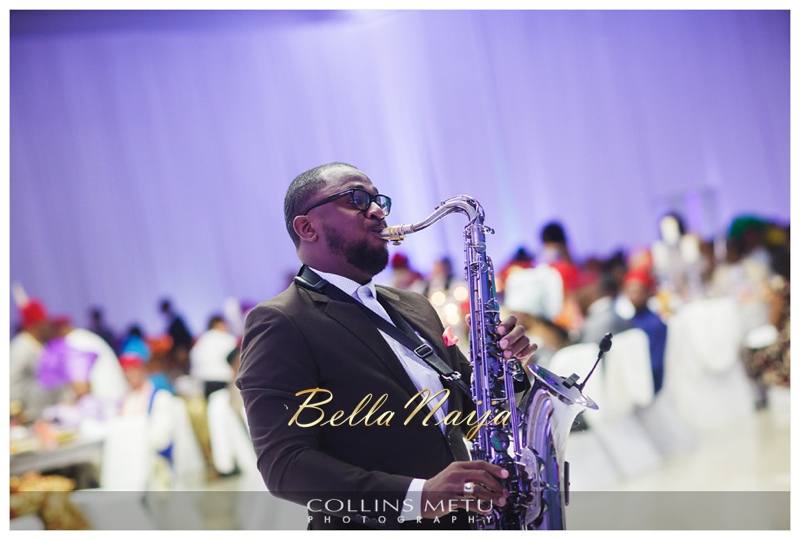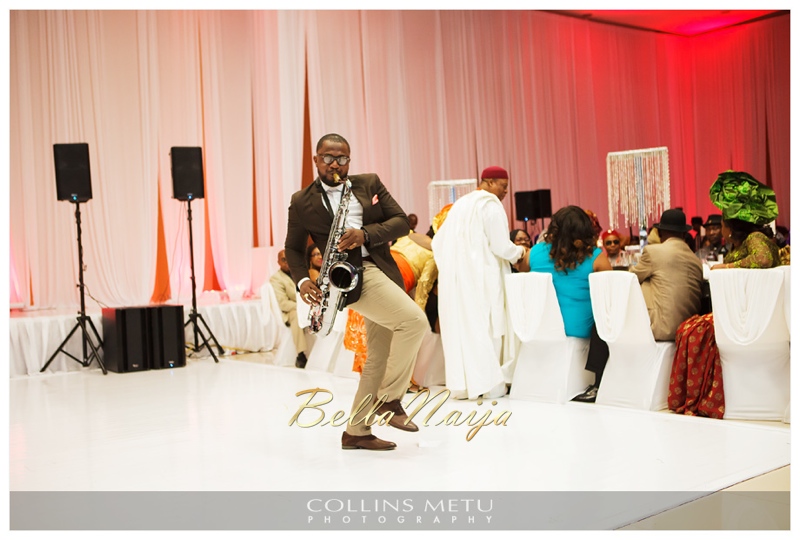 The bride Amaka's six sisters, all danced in unison to celebrate the couple!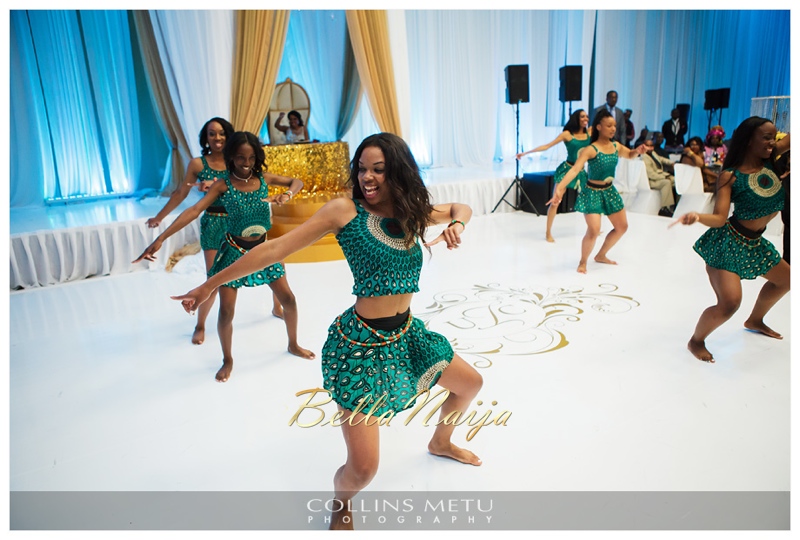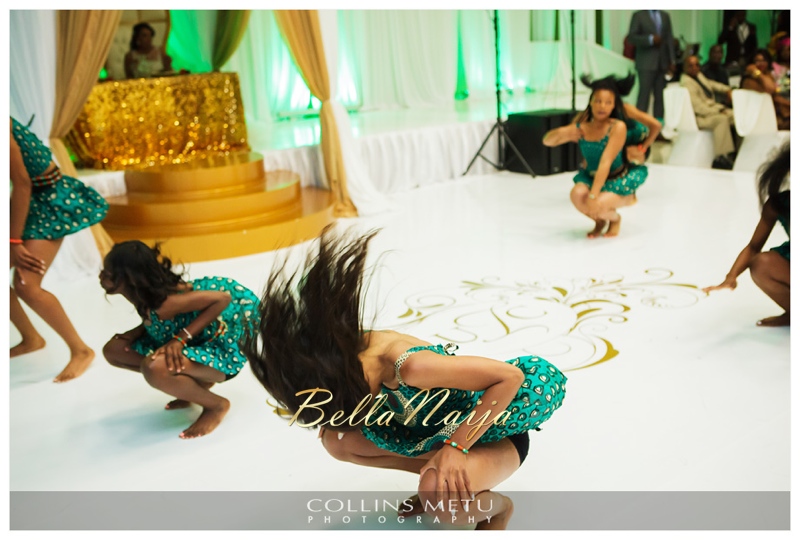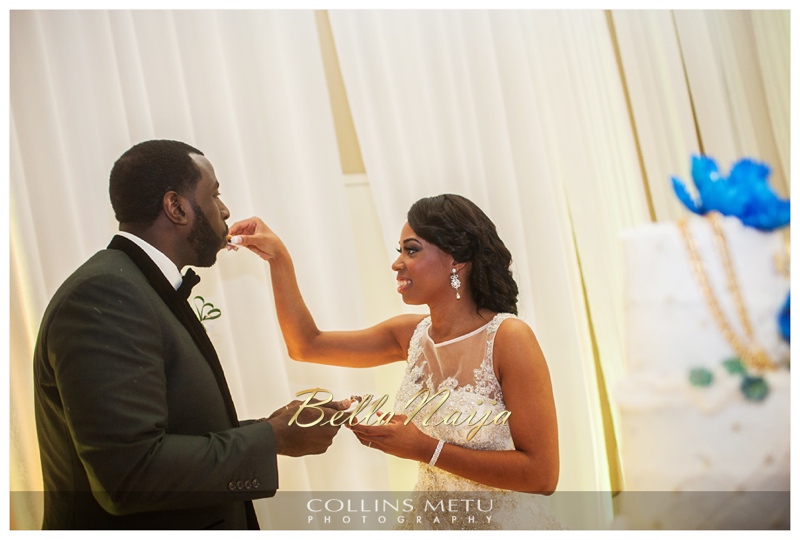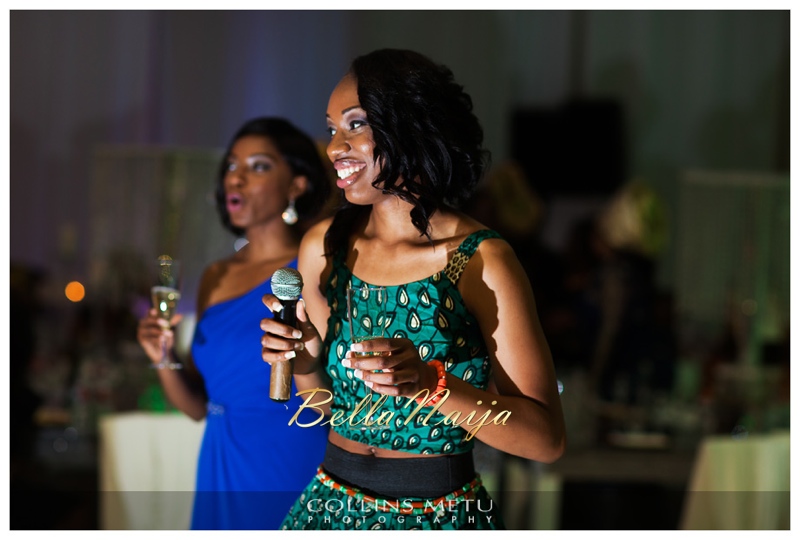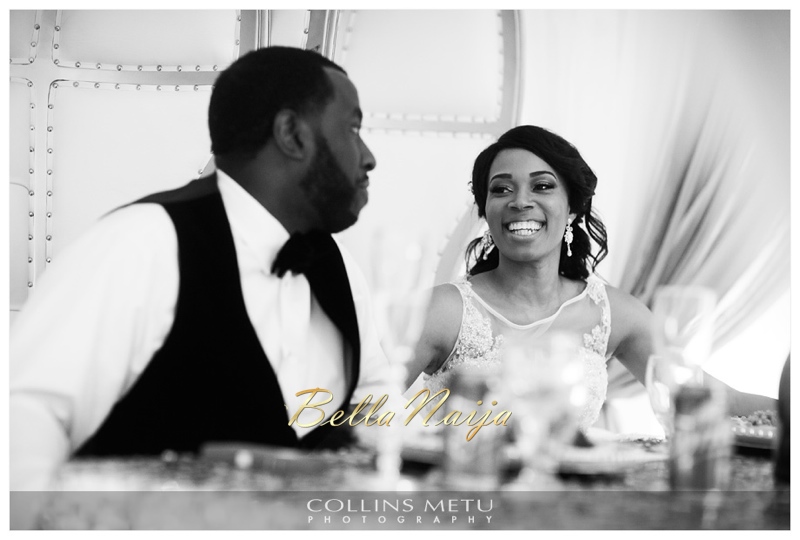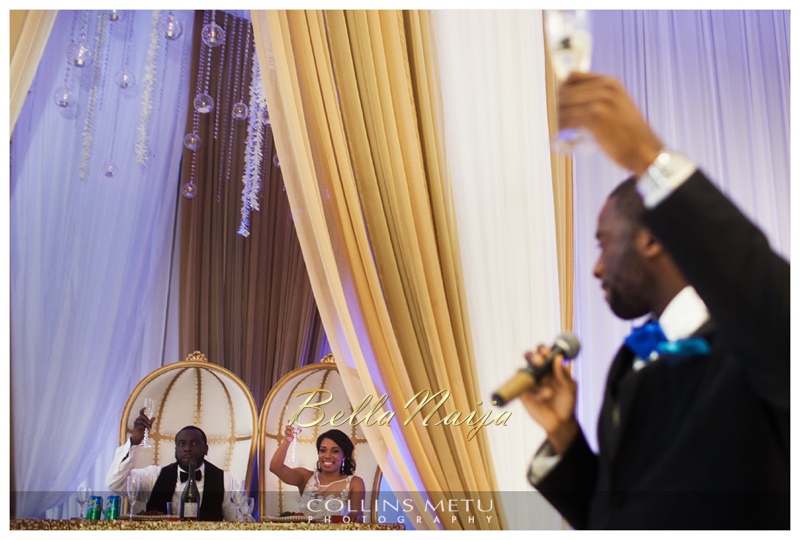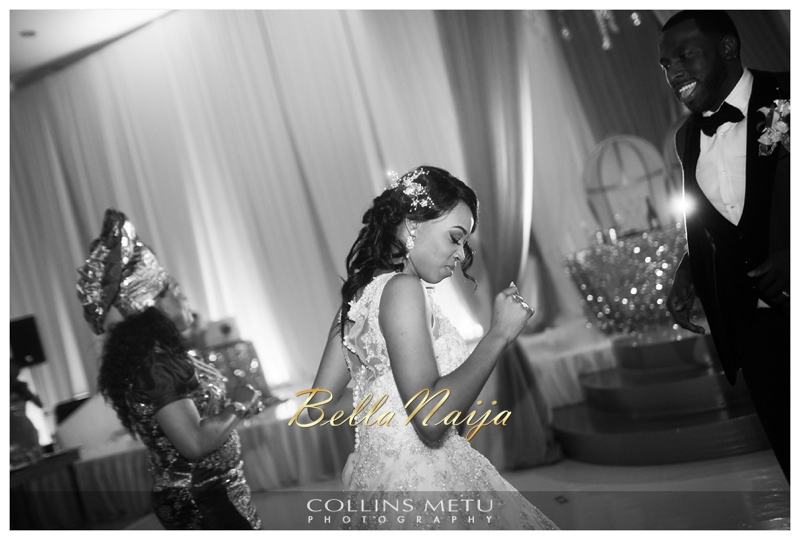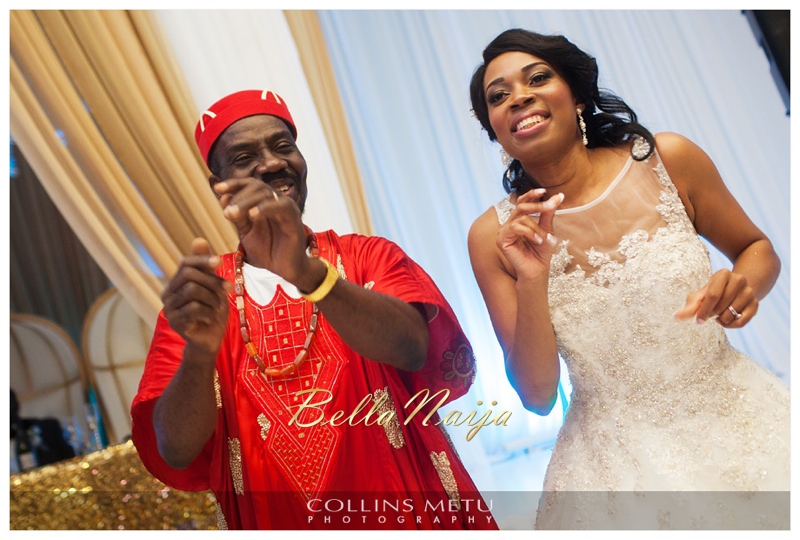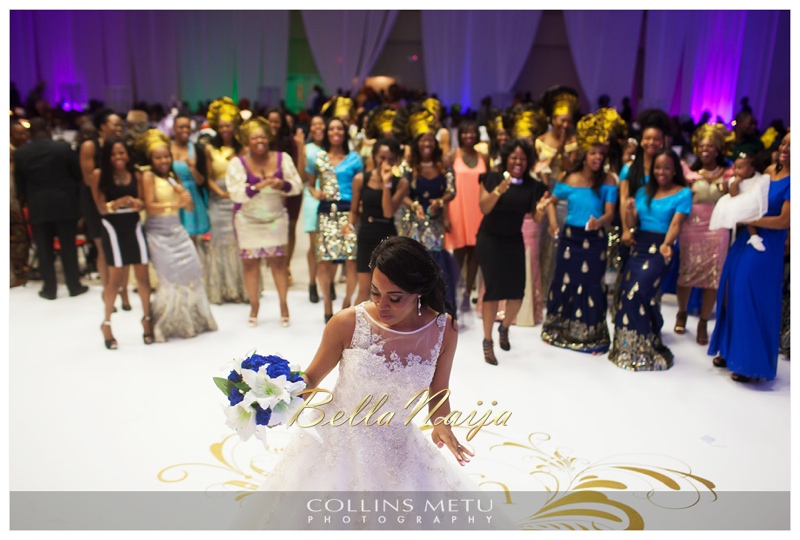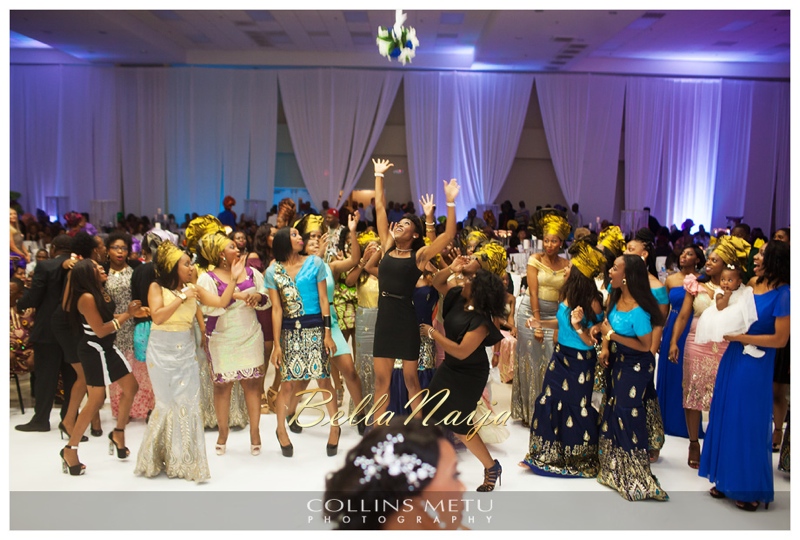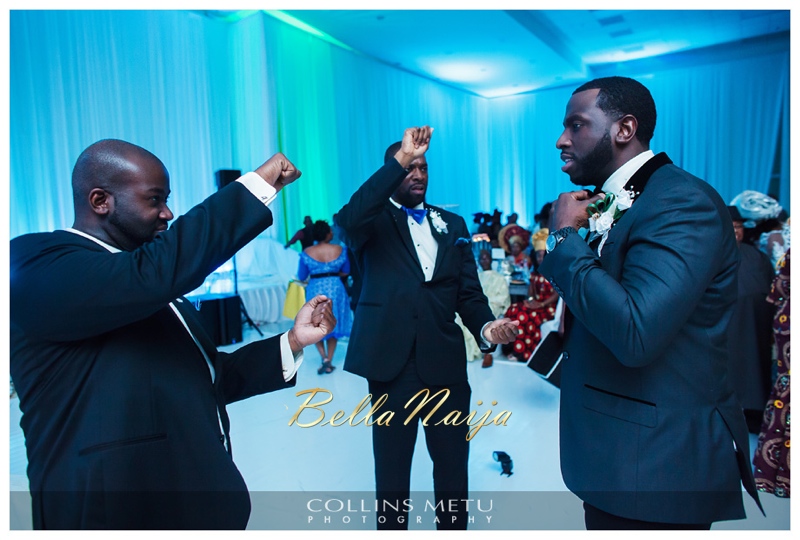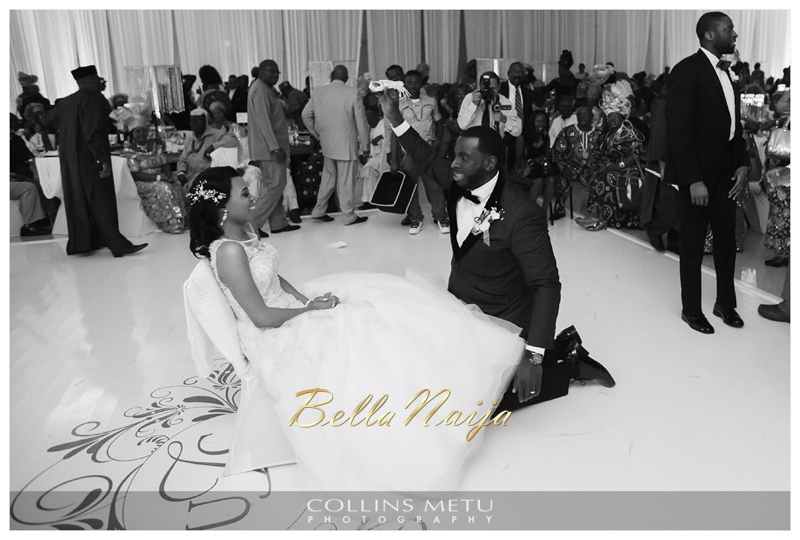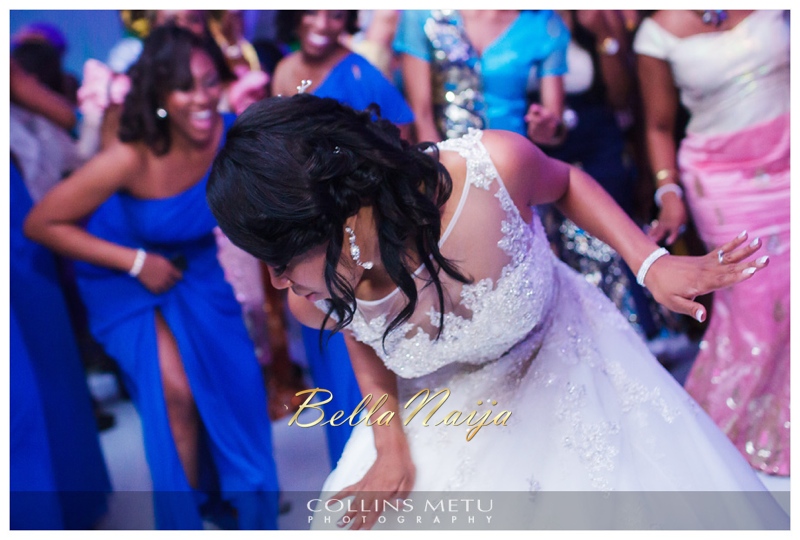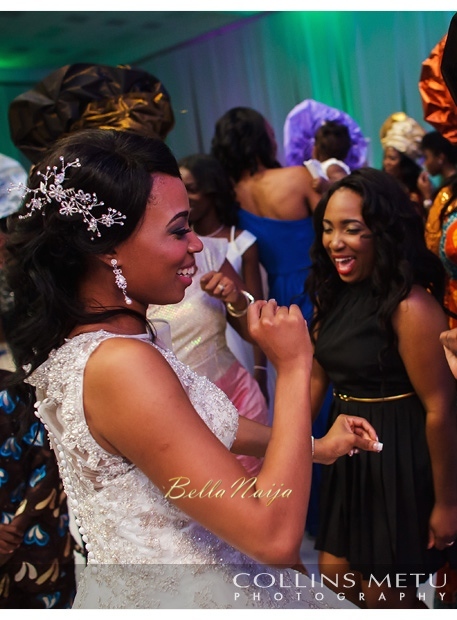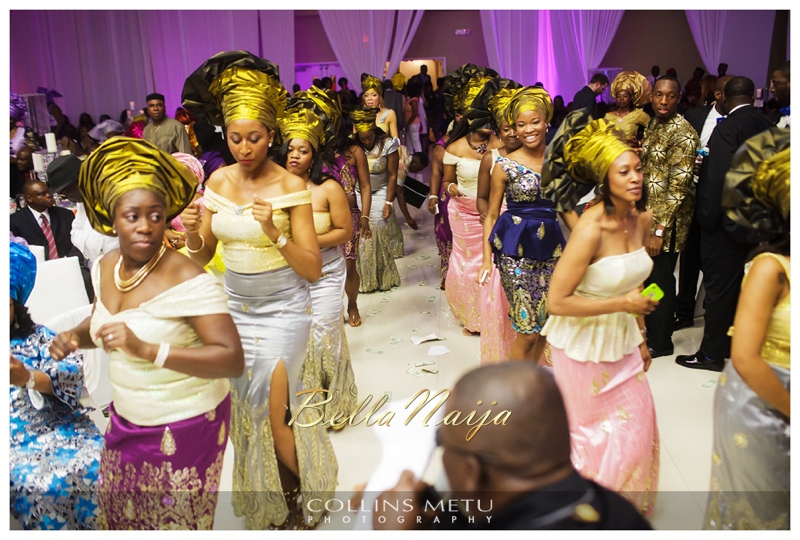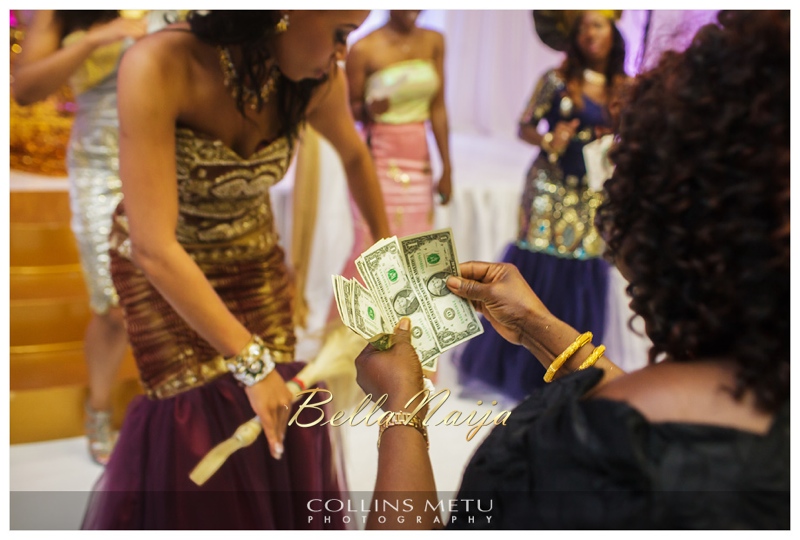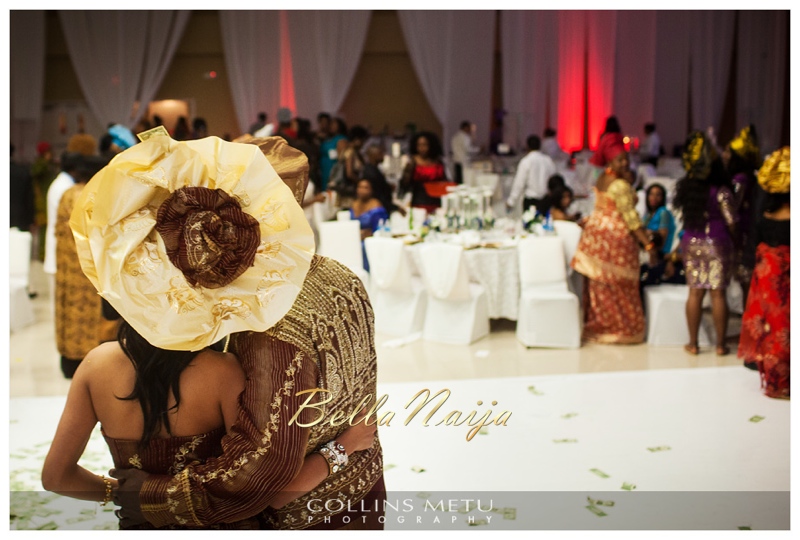 ***
Photography: Collins Metu | info (at) collinsmetu.com
Wedding Info
Date: May 31, 2014 | Venue: Igbo Catholic Community Center, Houston, Texas | Colours: Blue, White and Gold
Wedding Attire
Bride's Dress: Justin Alexander
Makeup: Primasjewell @primasjewell 832-236-9293
Hair: Chidimma Eze @Chidshotspot | cse0051 (at) gmail.com
Groomsmen: BLACK by Vera Wang
Vendors
Wedding Planner and Decor: Chioma of Dure Events | @dureevents
DJ: Deejaytunes @deejaytunes
MC: Uzo the MC @uzothemc
Food: Glorious Feast
Wait Staff: Remi TNT Catering