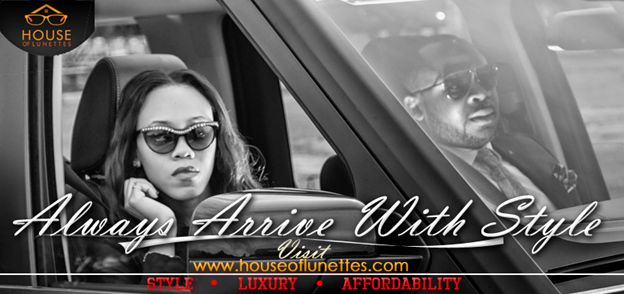 Buyers in Nigeria can now purchase authentic designer sunglasses from The House Of Lunettes!
People often choose to wear sunglasses to beat the glare of the sun's rays, and in a hot climate like Nigeria's; House of Lunettes' branded eyewear is bound to bring relief to sore eyes. The online store caters to a large variety of sunglasses, ranging from brands like Ray-Ban, Versace, Jimmy Choo, Gucci, Dolce & Gabbana, to Prada, Emporio Armani and Burberry; bringing the latest styles and fashions for Nigerians nationwide.
When asked about the services that the www.houseoflunettes.com or www.hol.com.ng (abbreviated link) provides for its customers, CEO/Founder Akin Olaoye said; "We sell the best of 100% authentic fashionable sunglasses from known brands on our online store, with a simple checkout procedure to make it easy for the people to buy from us. Additionally, we also deliver our products within the country with a Pay on Delivery option and delivery charges depend on the local residence of the customer within Nigeria. All of our products are delivered with the original manufacturer's card or certificate, case and accessories to ensure that the product is completely genuine."
House of Lunettes offers its customers three different ways to shop for the prefect sunglasses. Customers can choose the ideal sunglasses based on the face shape, style of the sunglasses, or preferred brand. Aside from this, the new arrivals and featured products sections highlight the must-buy pairs of sunglasses that are the hottest trends of the season. The store aims to feature products that are reasonably priced, trendy, and functional for Nigerians.

The store offers a secured shopping experience, with a simple checkout process. It also provides free delivery within Lagos, Abuja, or Port Harcourt, with a flat rate of ₦2,500.00 being charged for all deliveries to other cities within Nigeria. Deliveries may take as much as 2 to 3 days for arrival, depending on the destination. Payment method for the delivery includes Naira MasterCard/Visa, International Credit Cards, or Cash-on-Delivery.
In response to a question about the future plans of the company, another representative says; "Today, we are based in Nigeria and are providing products and delivery only within the nation. However, with time, we plan to expand our services and cater to all of West Africa and provide them with high quality branded sunglasses with convenient delivery services."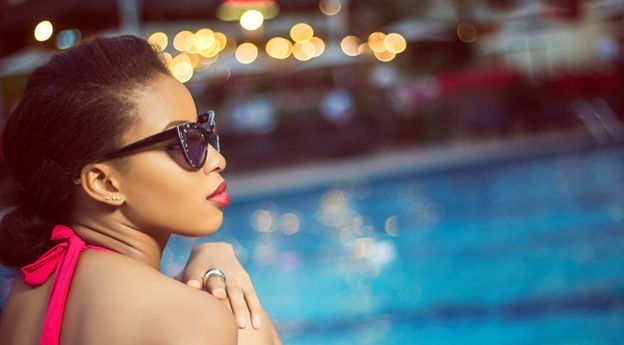 From cat eyes and wayfarers, to rectangle and aviators, the House of Lunettes caters to all brands and styles of sunglasses, making it a one-stop destination for fashionable eyewear in all cities of Nigeria.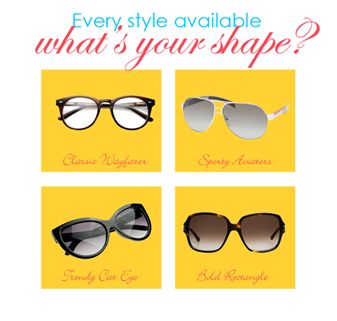 About the Company
House of Lunettes is owned by Tenn-Akin Global Concepts, Ltd, with Akin Olaoye as its CEO and Founder. Mr. Olaoye has used his knowledge of IT and passion for luxury goods to bring the best of new and branded sunglasses to the people of Nigeria, competing with top online stores in the United States and United Kingdom. House of Lunettes currently has the largest collection of designer sunglasses in Nigeria with plans to include other name brands not currently in its inventory. Named after 'Lunettes' which is the French word for 'glasses', House of Lunettes is making fashionable sunglasses accessible for all, with a qualified staff and reasonable pricing.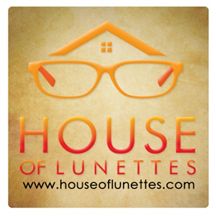 With free delivery and Cash on Delivery option, House of Lunettes is expected to become the ideal shopping location for all those Nigerians who are searching for authentic designer eyewear at affordable prices. For more details, visit www.hol.com.ng or www.houseoflunettes.com, or use the contact details below.
Don't miss out on House of Lunette's Black Friday Sales, where customers can expect up to 40% off all sunglasses on their site. Also follow House of Lunettes on Instagram, Facebook & Twitter to stay tuned on upcoming promos and shopping parties.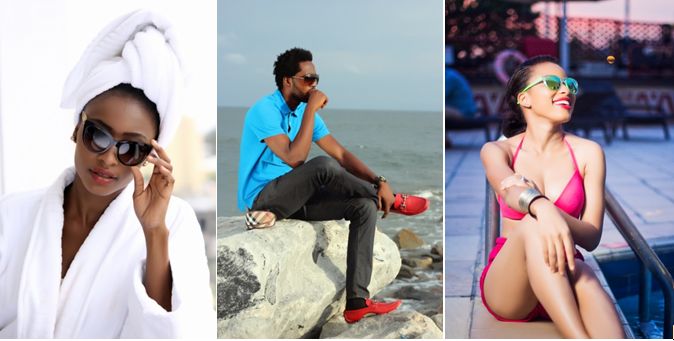 Contact Information
Address: House of Lunettes (Online Only) 1 Victoria Arobieke Street, off Admiralty Way, Lekki Phase 1, Lagos Nigeria.
Phone: 09099708230
BBM: 2B974FEB
Email: [email protected]
Website: www.houseoflunettes.com or www.hol.com.ng
Social Media: Instagram: @House_of_Lunettes | Facebook: www.facebook.com/houseoflunettes | Twitter: www.twitter.com/houseoflunettes
Brands W]they carry include Armani Exchange, Burberry, Carrera, Chloe, Coach, Dolce & Gabbana, Emporio Armani, Escada, Fendi, Giorgio Armani, Gucci, Hugo Boss, Jimmy Choo, Juicy Couture, Kate Spade, Marc Jacobs, Michael Kors, Oscar de la Renta, Penguin, Prada, Ralph Lauren, Ray-Ban, Tory Burch, Tiffany & Co, TODs, Tom Ford, Versace, Yves Saint Laurent

______________________________________________
Advertorial – Sponsored Content