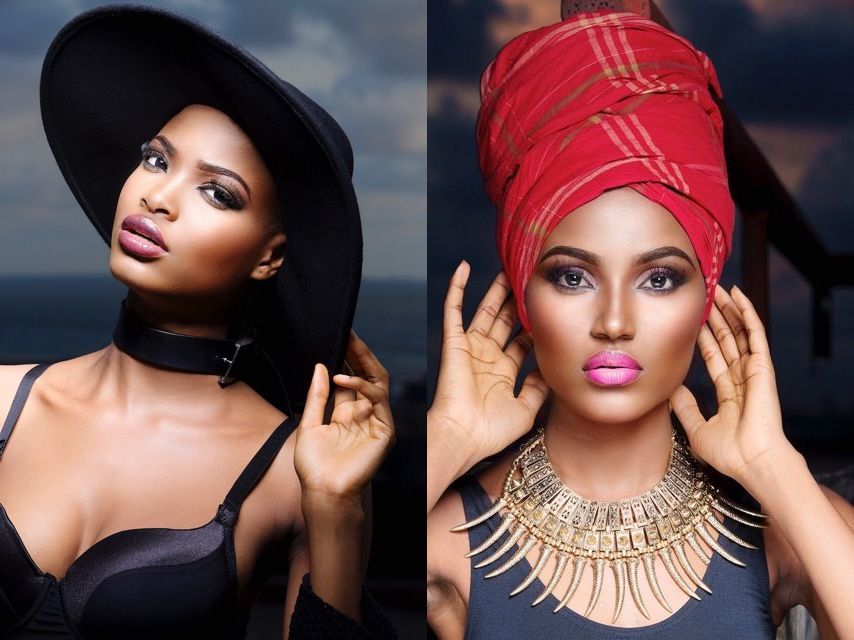 Dodos Uvieghara of D'Artiste by Dodos recently collaborated with photography experts Bigh Studios to bring forth a new series they have tagged "Dusk Beauty".
Playing with elements in the background like the dark skies, rising sun and dark backdrop, Dodos incorporated a deep and sultry makeup look, making sure they were in sync with the theme.
According to Dodos "I love how the images turned out, they're raw, other-worldly, and still quite ethnic in nature. The fusion of all these things, in a way it is kind of reflective of modern Nigerians – dark, hyper modern, hyper traditional, bright and beautiful. Can you tell I'm obsessed?". "I'm very glad I got to work with Big H on this.The models were perfect, they brought our imaginations to life. I love it when something impromptu and spontaneous produces something so beautiful. You'll definitely be seeing more of our work in future."
See the photos below.
Photo Credit
Photography: Bigh Studios (Phone: +2348133119531 | Email: [email protected] | Instagram: @bighstudios)
Makeup: D'Artiste by Dodos (Phone: +2348139340801 | Email: [email protected] | Website: www.iamdodos.com)
Models: Beth Model Management (Instagram: @bethmodelafrica | Ninioma & Chiwendu)