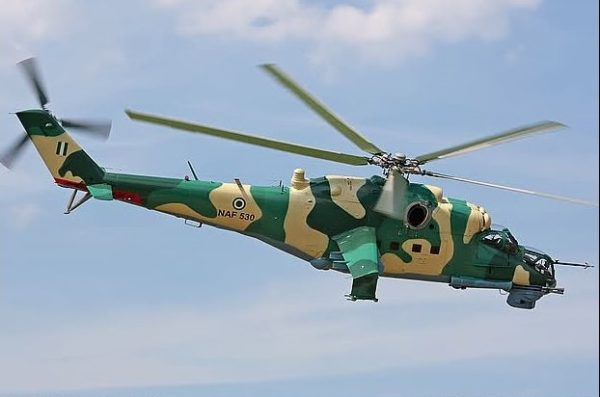 A Nigerian military helicopter on a surveillance mission crashed today in Adamawa State.
Premium Times reports that the helicopter crashed in the Damare area of the state, which is a suburb of Girei Local Government Area.
A Yola-based journalist is said to have revealed that there were arms and ammunition on the helicopter, and that some foreigners were on board.
The crash site is reportedly close to the National Youth Service Corps (NYSC) temporary camp, that is currently serving as a base for internally displaced persons (IDPs) in the state.
Additional information is yet to be revealed.
 Photo Credit: Jan Kalina/Airliners.net *photo is for illustrative purposes only*