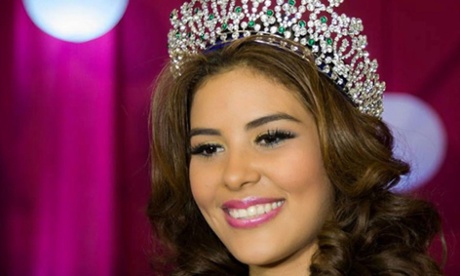 The mystery of Miss Honduras, Maria Jose Alvarado's death has been solved.
According to Yahoo News, the 19-year-old beauty queen was shot dead by her 23-year-old sister Sofia Trinidad's boyfriend, Plutarco Ruiz.
Reports state that Ruiz became jealous after seeing Trinidad dancing with another man at the birthday party they were attending. He shot her in the head, and then shot Alvarado twice in the back.
He then buried the bodies along the banks of the Aguagual River in the town of Arada.
So sad.
R.I.P.
Photo Credit: AFP/Getty Images