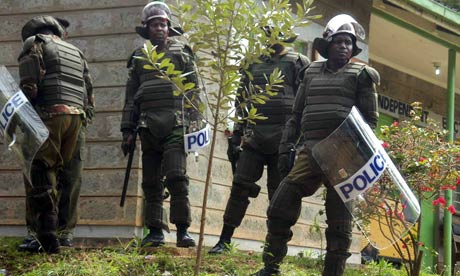 Kenyan police said on Tuesday in Mombasa, Kenya, that four people were arrested in Mombasa on suspicion of trafficking huge quantities of heroin to the U.S.
Hamisi Masha, an investigator attached to Kenya's anti-narcotics unit, told a court hearing that the four suspects had been linked to 98 packets of heroin seized in Nairobi, and that they were also wanted by U.S. authorities.
He said the two suspects were Kenyans and two were Indian nationals.
Masha said the U.S. Drug Enforcement Administration (DEA) and Kenyan police were jointly investigating a trans-national drug syndicate operating between Kenya and the U.S.
Meanwhile, the UN Office on Drugs and Crime said there had been a surge in the volume of heroin trafficked through east Africa in recent years.
It said the Indian Ocean port of Mombasa had been cited as a major transit point for narcotics and other contraband.
The office noted that heroin was typically transported from Pakistan and Iran to east Africa, which was known for its porous borders and weak maritime surveillance, and onwards to Europe.
Photo Credit: guim.co.uk