So Inspiring! Nigerian Model Temilola Omobajesu shares her Story on Growing Up & Living with Vitiligo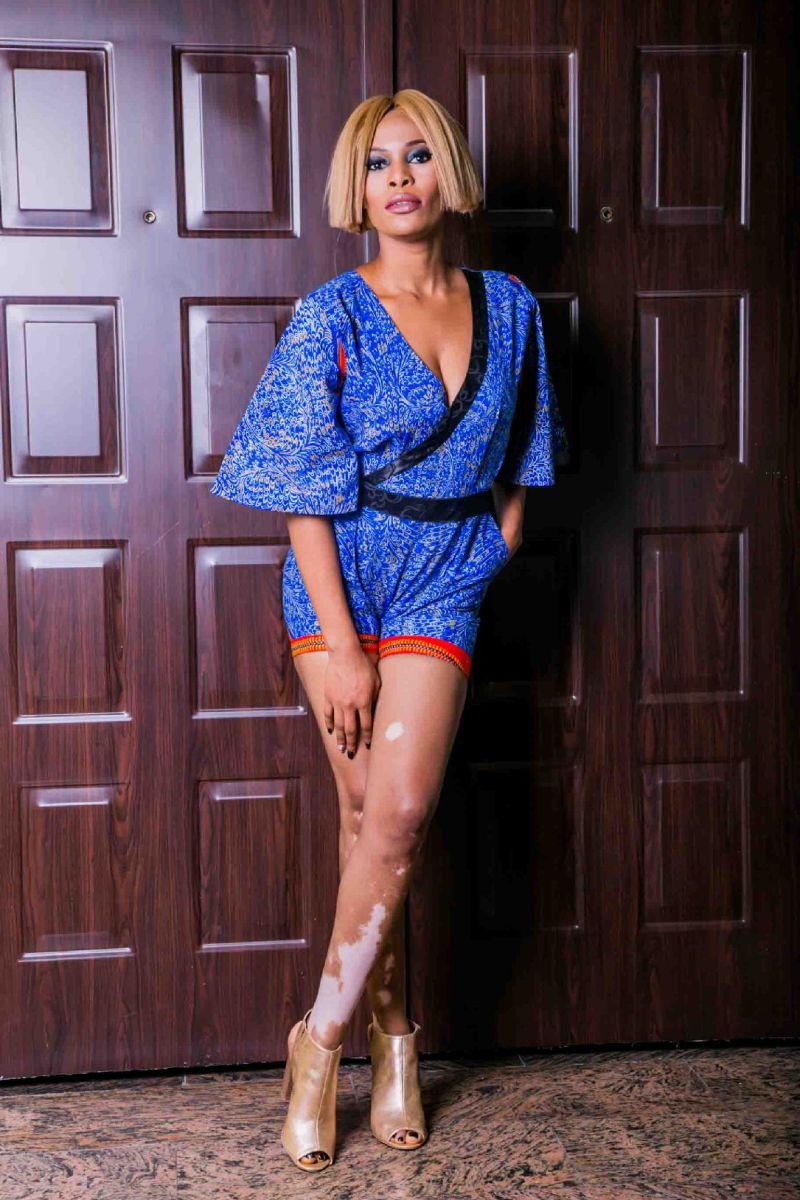 There is a lot of stigmatization that  surrounds Vitiligo. The skin condition is caused by de-pigmentation of some parts of the skin and usually occurs when skin pigment cells die or are unable to function. This skin condition is rare with worldwide incidences averaging 1% with most people who are affected being diagnosed before the age of 40.
From being excluded from social activities to being branded 'abnormal', those who suffer from the condition often go through a lot to fit in and live life freely.
Aspiring Nigerian model, Temilola Omobajesu is one of those people who decided to be free.
Today, she shares her story on how she discovered she had Vitiligo, growing up with the condition, going into a modelling career and how she overcame the stigma.
***
It all started when I was in secondary school. I noticed one small itchy patch on my leg that gradually expanded little by little. Then I was a little younger and didn't really know what it was. I thought it was just a phase that was going to pass but instead, it kept spreading and I didn't know what to do about it.
Some months after, I noticed another patch like the one on my leg appearing on my face, then it became very scary. I became ashamed and timid about it and became a loner because people started avoiding me as if I had a contagious disease and I had to learn to do things on my own. I remember then I had to wear long socks and a big skirt to school to cover my legs, but unfortunately I couldn't cover the one on my face, so I and my parents started visiting several hospitals for a cure. Some said the treatment wasn't in Nigeria and others said I had to go to India. The stigma continued till I finally met with a Doctor with medication for about a year that helped get the patches on my face clear. He also used a particular type of soap and cream he made himself. I would rub them on my skin and sit in the sun for hours. Then I learned he passed away. When I found out that he had died, I felt my world had finally crumbled.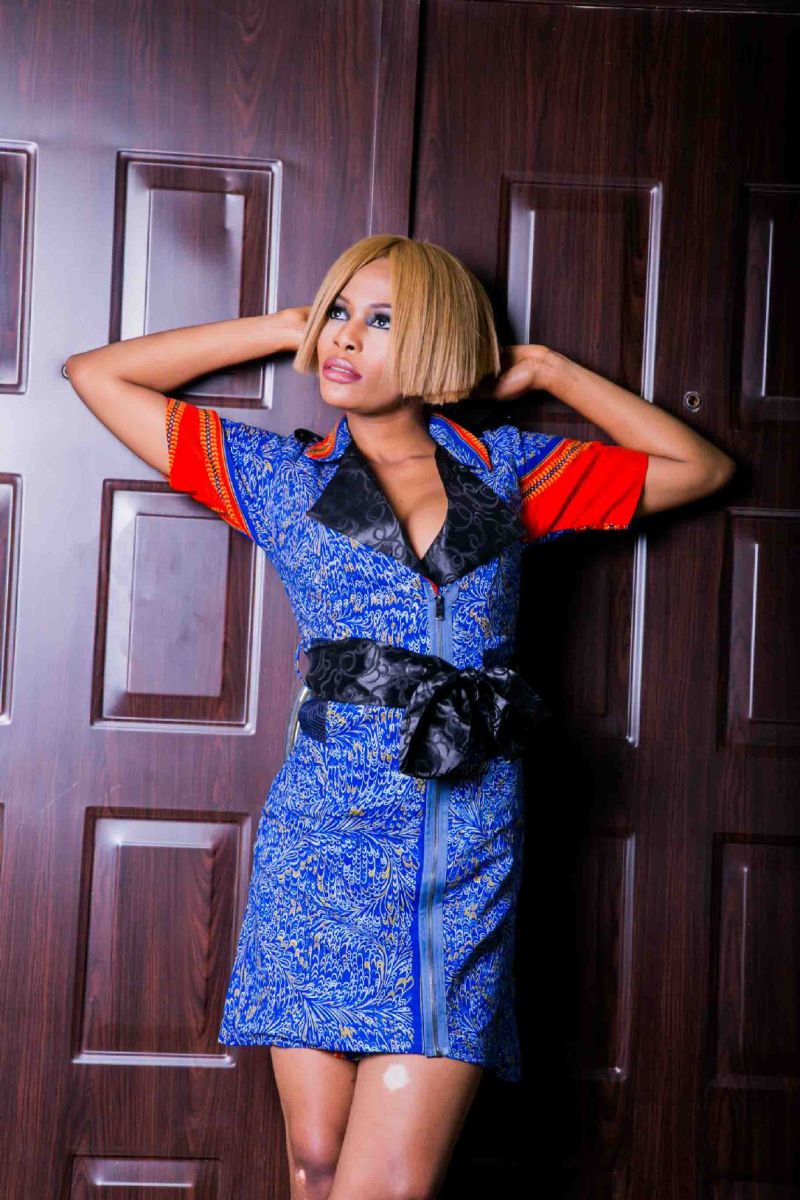 My university days were tough, because I had to deal with people calling me all sort of names; "MaryAmaka" is one I won't forget in a hurry which was given to me because of the way I dressed. Some even called my legs "Map of the world". It took me 14 years to really accept Vitiligo. Most of my friends really encouraged me though some still laughed at me (there is always a Judas in every 12).
Vitiligo affected my modelling dreams and aspirations. Most Directors and Agents would tell me they couldn't work with me. Some would even say it to my face that they need girls with beautiful skin not my patches.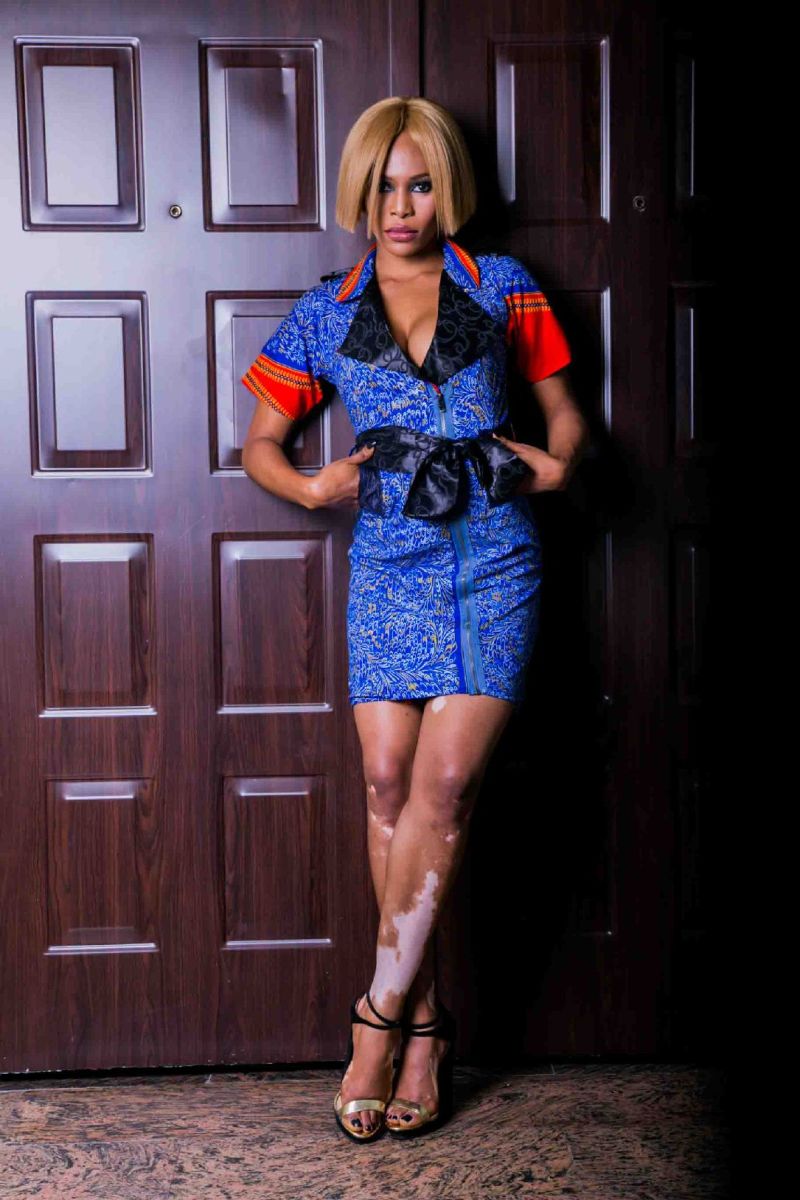 On May 30th 2014 my kid sister woke me up and showed me a write up about Winnie Hallow. I was shocked and said to myself if she could do this then I can do it better. Reluctantly I posted a picture of my legs on Instagram, and I was surprised at people's comments. Even though I've had a lot of people talk to me about being confident in my skin, I didn't heed to their advice, until that faithful day.
A friend of mine who happens to be a designer and had always wanted me to come out of my shell and show the world who I truly am told me she wanted to do a collection and she was dedicating it to Vitiligo. I immediately said I was down with it and started to do photo shoots portraying the parts where I had Vitiligo. And that was how she came up with "Viti-Dence" and here we are.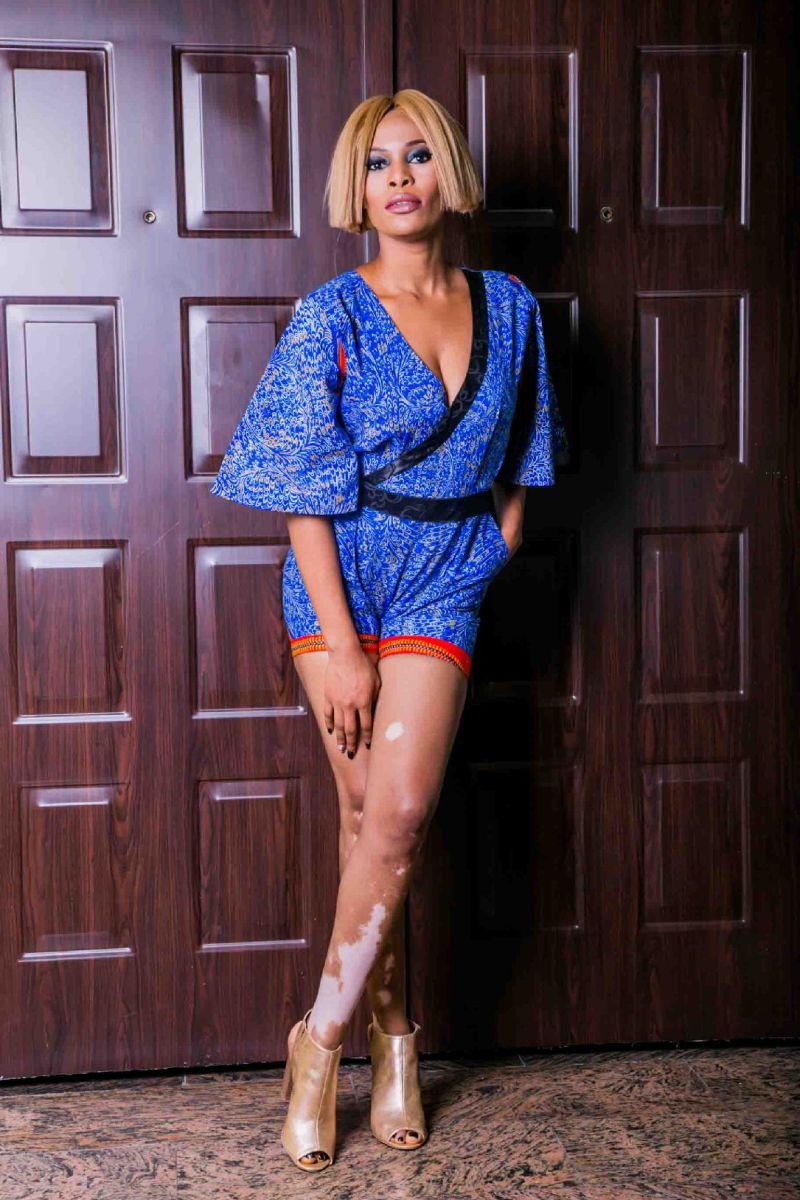 Although some people who don't know anything about it would see pictures of me and still say negative things like "if you don't have a beautiful skin please don't flaunt it". The highest form of ignorance is when you reject something you don't know anything about . I really hope this helps a lot of other people who have the same condition or similar to Vitiligo, to come out and be confident. #InOurSkinWeWin!!! The key is Confidence.
– Temilola Omobajesu.
***
The brain behind Viti-Dence, Ufuoma Erhaboh of Nigerian fashion label Fabrique Fabz said this about the inspiration for the project;
"My reasons for raising awareness about Vitiligo was simply because I have seen and met quite a few people with this condition, and in this part of the world not a lot of people are aware about it. I witnessed people talking about it, like it's a plague that is contagious and don't want to have close contacts with them. And I know she has a lot of her personal experiences to share."
View the rest of the Viti Dence Images;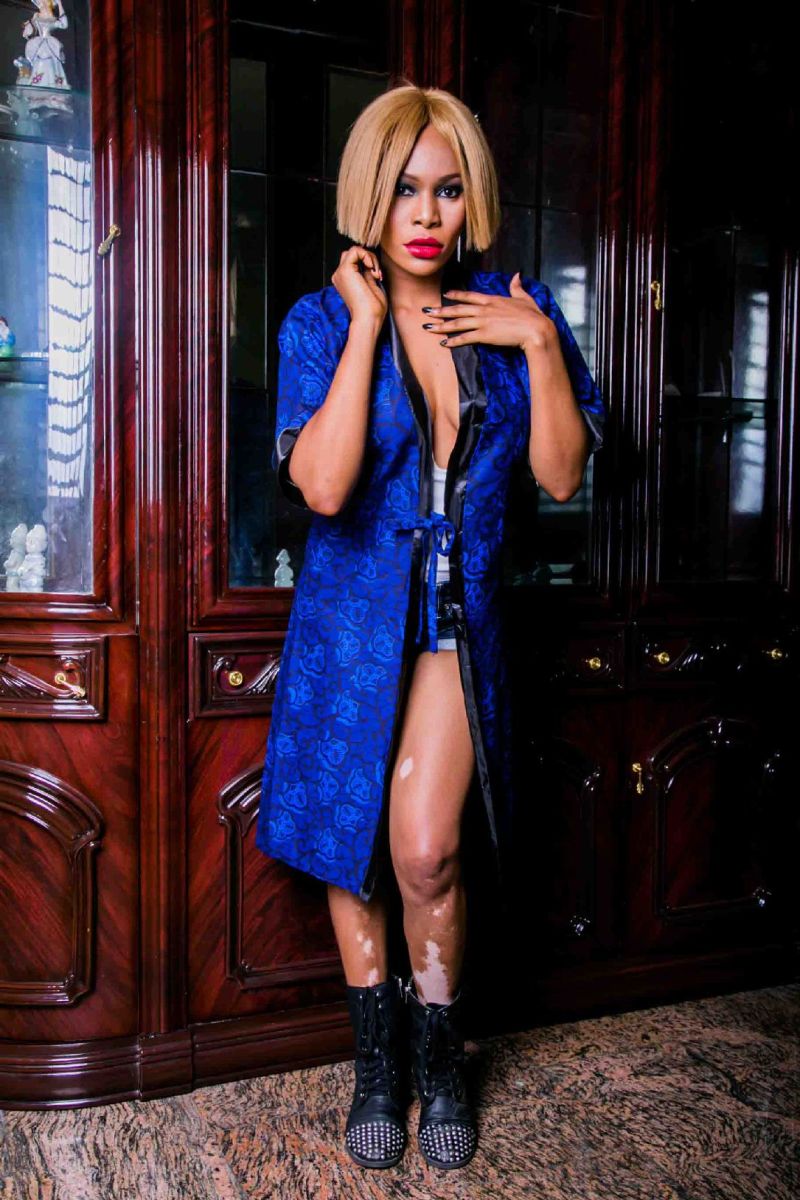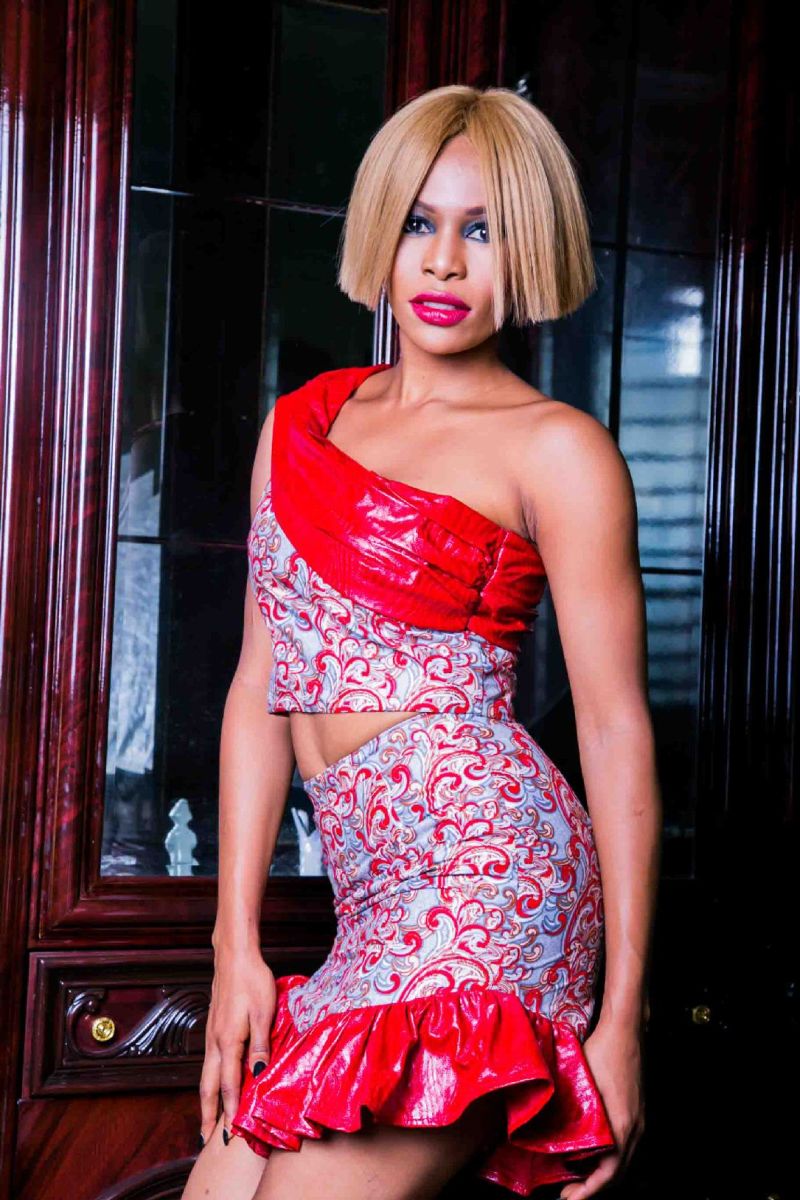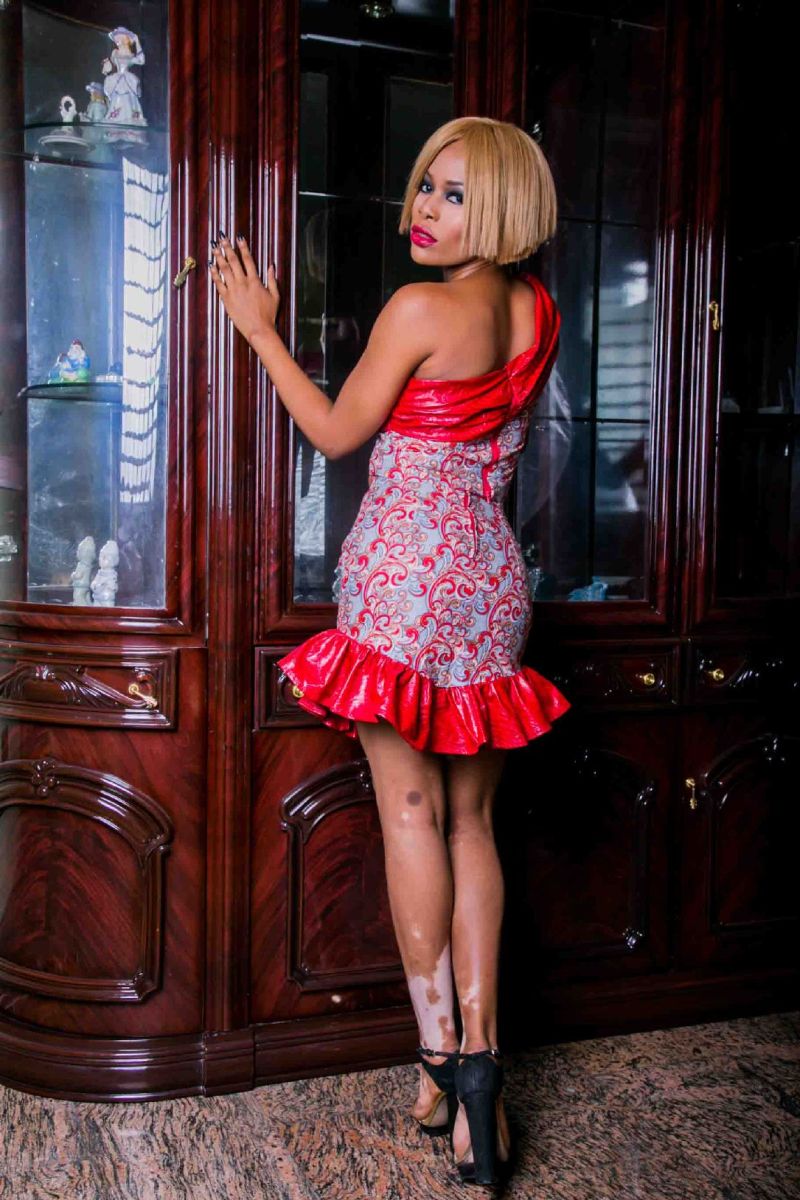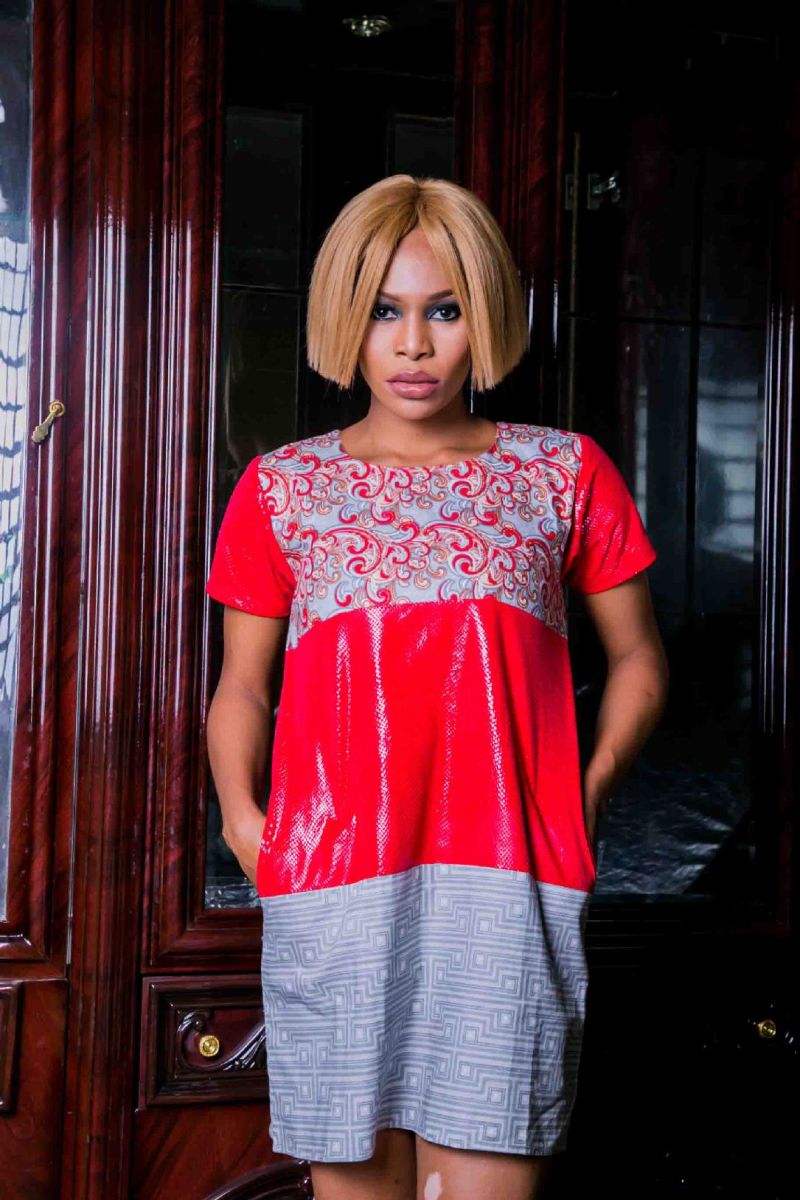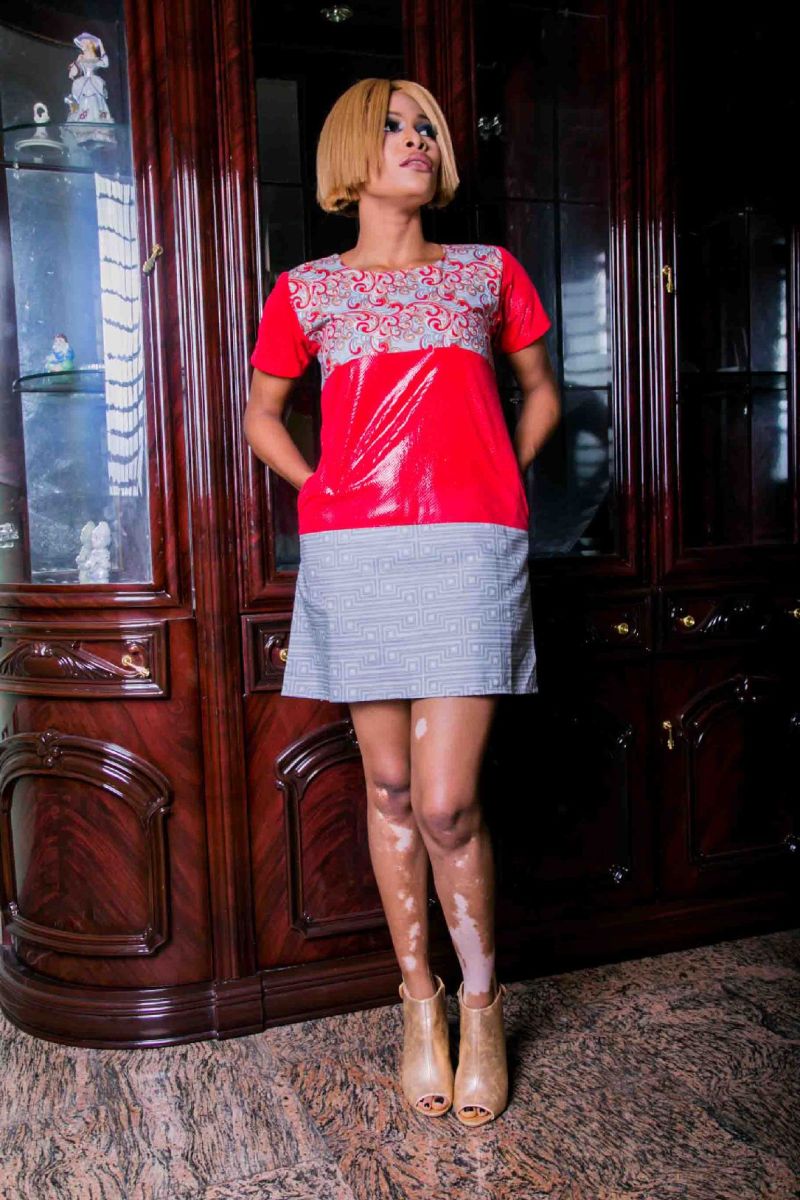 Photo Credit
Photography: J Gates Visuals
Makeup: Looks by Daphne
Model: Temilola Omobajesu