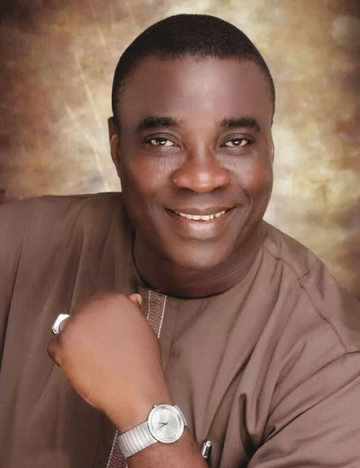 Would you marry your ex-wife's niece or ex-husband's nephew?
Popular Fuji artiste, King Wasiu Ayinde Marshall also known as KWAM 1 or K1 told Punch during an interview, that marrying his ex-wife's niece was "no big deal."
Read excerpts from the interview:
His thoughts on being criticized for marrying his ex-wife's relative
It doesn't make any meaning to me. Do you read the Bible very well? The Bible contains a lot of things even for generations yet to come to learn something from. The Bible is a book of life. Talking about my personal life doesn't make any meaning. If you start tracing the lineage of some people, you would even find out that some men may have married their sisters and nothing happened. It is not a big deal. If they didn't kill them then, why would somebody talk about my marrying my ex-wife's niece and such jargons? It doesn't make any meaning. Life is about what suits you. I don't want to be citing examples but the Bible has taught us so many things.
On being a polygamist
I have no regrets about being a polygamist. I was born into it. I practice it very well and I am enjoying it. That it didn't or doesn't work well for some people doesn't mean I should complain about it. My marriage is beautiful. I am enjoying my marriage with Fathia. She gives me joy and she gives me reason to be thankful…
Every woman married to a man in my kind of profession should understand the nature of the job. Fathia, my wife, is just the lucky one. She is lucky she is the one I have pronounced. So many women are out there and they want me to pronounce and profess such to them. But she is the chosen one. I am proud to say she is my love. She earns it. She gives me support and understanding.
On keeping wild animals as pets
They are not dangerous. Nothing really triggered my love for these animals. I just love them. I have eagles; I have ostriches and other animals. They are a good company especially when I want to think. I still have my snakes and crocodiles. I have two water pythons. They are very big. I love them.
Read the entire interview on Punch