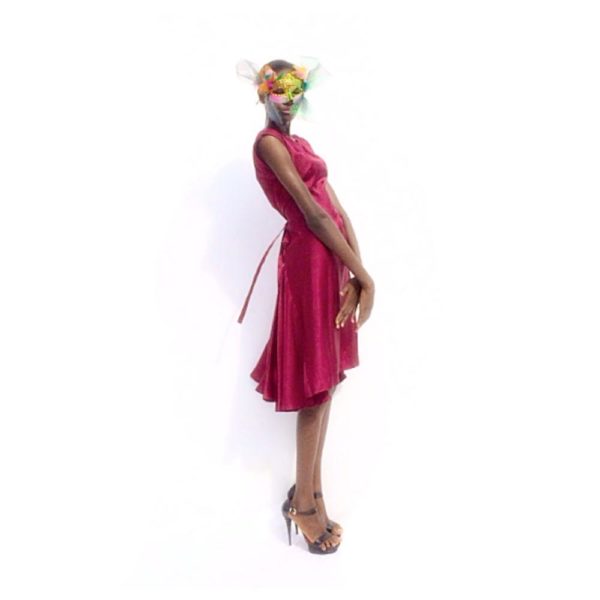 Lagos based Ready- to-Wear label AGU releases the look book for its latest collection "AGU 001". BN Style speaks to the young Creative Director, Agu Anumudu to discuss the inspiration behind the collection and his future plans for the label.
BN: Agu, you lived in Beijing China for 5 years before your return to Nigeria. Tell us a about your experience there and how it influenced your aesthetic as a designer? 
AGU: Going to China all alone at the age of 17 was definitely life changing for me, I would not trade it for anything though. Living in Beijing opened my eyes to many different ways of life, it also gave me the chance to be exactly just who I wanted to be.  Being a black person in China helped me develop a very strong sense of self. My design aesthetic was also greatly influenced while I was there, both creatively and technically. It changed my idea of what is "sexy", and led me to start exploring eastern pattern making techniques.
BN: You returned to Nigeria in 2012, tell us about your experience in the industry since your return?
AGU:  It has been a big learning experience for me. The industry is full of young talent with so much creativity. Showing at GTB LFDW 2012 was definitely a huge stepping stone I am grateful for, it opened the door to many great opportunities. I feel that with more cooperation within the industry, and more support from Nigerians, the sky is the limit for the Nigerian fashion industry.
BN: As an upcoming young designer, what are some of the challenges you have faced in setting up a Nigerian-based clothing line?
AGU: Most Nigerian-based designers face some of the same issues. For me, production has been a major problem due to the lack of skilled labor and the absence of well functioning production units within the country. Another challenge is that there is a lack of confidence from most Nigerians when it comes to locally made Ready-to-Wear clothing. Till today, most of the money being generated within the Nigerian fashion industry still goes to bespoke tailoring. I hope that Nigerians could be more aware and supportive of home based RTW labels. Finding funds to finance the growth of the business has been another challenge, there is a huge potential for the Nigerian fashion industry to create many jobs and improve many lives. I hope the Nigerian government can recognize this and give more financial support.
BN: You previously released a collection inspired by traditional Nigerian dress styles, tell us about your inspiration for this collection? 
AGU: This collection marks the dawn of a new age for the label, working on it has been as or of love that has led to many firsts. It is inspired by birds and their essence, so it is all about bold colors and sleek silhouettes that work well with the wind. I also wanted to create pieces that are easy to wear and can accommodate different dress sizes. None of the dresses have darts or zippers so one dress can be a perfect fit for two different body types.
BN: As the industry grows and competition heightens both at home and internationally, what can we expect from AGU? 
AGU: I see the AGU label being the go to RTW label for metropolitan women In Nigeria and their counterparts outside Nigerian borders. The label is currently stocking in Grey Velvet in Lekki 1 and L'Espace in VI, Lagos. I am also working on getting into more stores in Nigeria and launching online sales within Nigeria soon. Hoping for an independent AGU store in the near future, keeping my fingers crossed!
View pieces from the collection below: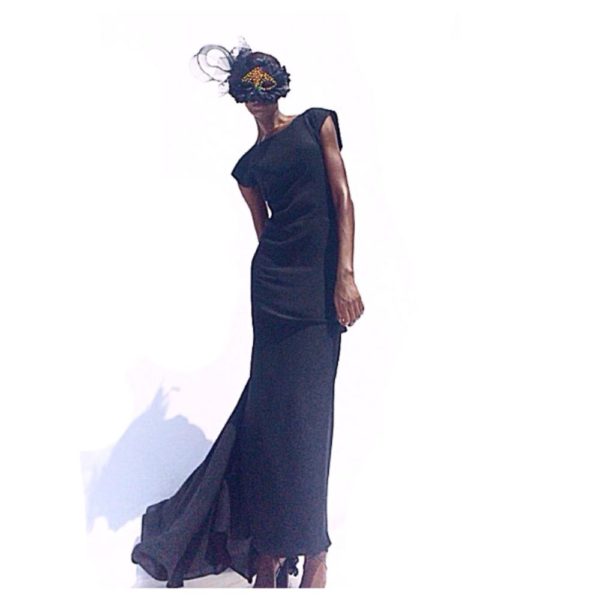 Shoot Credits:
Creative Director & Photography: Agu Anumudu
Model: Dami Akindayo
Makeup Artist: Jide Jreason
To find out more on the brand, visit aguanumudu.com | Follow on Instagram: @agurocks