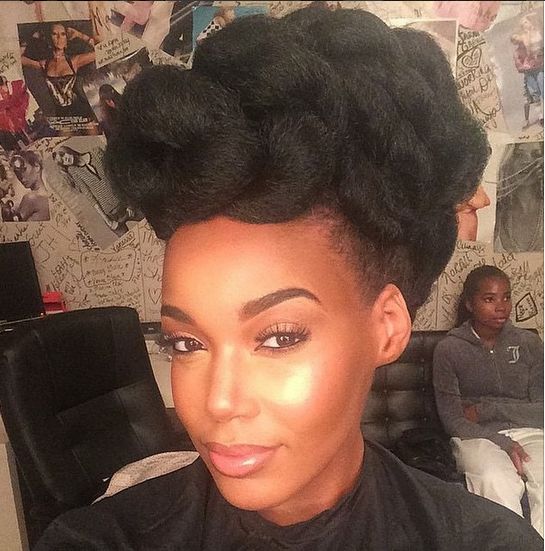 T'is the holiday season and the events are piling up by the day.
To help our fabulous Naturalistas get ready for all the fabulous parties, launches and more events, we have got some great hair inspirations from all over Youtube and Instagram from natural hair bloggers and enthusiasts.
These inspirations include videos so you can recreate the looks; and photos so you can create your own versions of the looks. Check them out!
1. The Vintage Updo by Chiaka Valentina

The thing we love most about this looks is how easy it is to recreate. All you literally need is a bendy roller or flexi rod and some bobby pins.
Watch!

2. Work to Party Look by Jessica Pettway of JFashionGirl87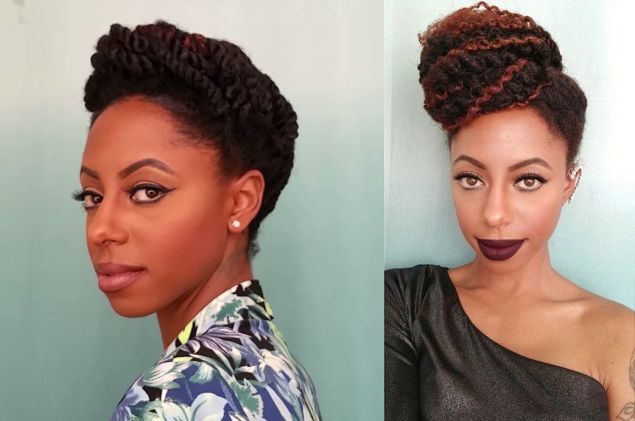 Now this look is for those of us that will be working through the party season. It's a great way to get your twists into your looks and can be styled stylishly from daytime to night time.
Watch!

3. Sleek & Sexy Wand Curls by CharyJay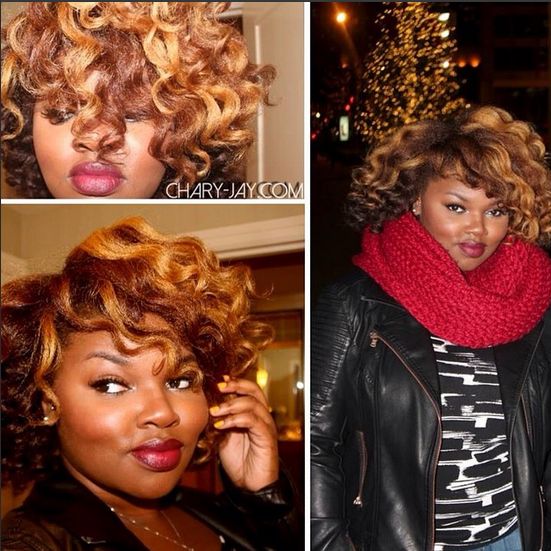 Want bodacious curls? Then you have to get with this look. Apart from her amazing hair colour, this look will definitely make you stand out of a crowd.
Watch!

4. The Elegant Twist'n'Bun by Tiffany Nichols Design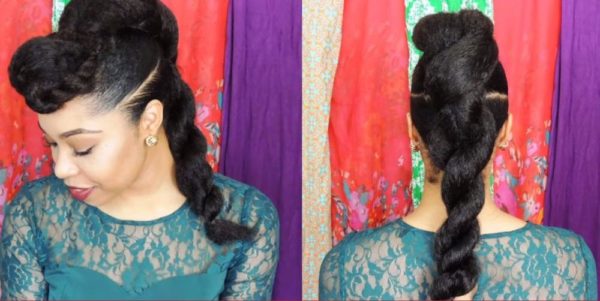 Looking for something more elegant, then look no further than this updo by Tiffany Nichols of TiffanyNicholsDesigns. It can be worn up or down and is definitely a head turner.
Watch!

5. The Elegant Braid by Manda Jess Panda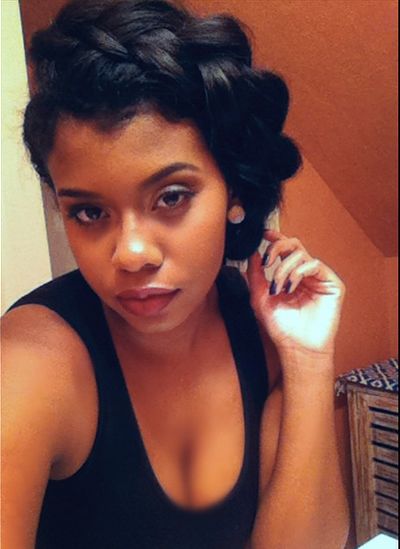 If we say we don't envy Manda's hair, we are definitely lying. She has got a full mane that will make even the most devoted of #TeamWeave members think twice.
This look is easy, minimal and easy to maintain. Check out how she got the look.

***
Photos
If you don't want to press play and still want to get some inspiration, here are 5 photos from natural hair bloggers and enthusiasts to help out!

1. The Intricate Updo for Kids by Dark & Lovely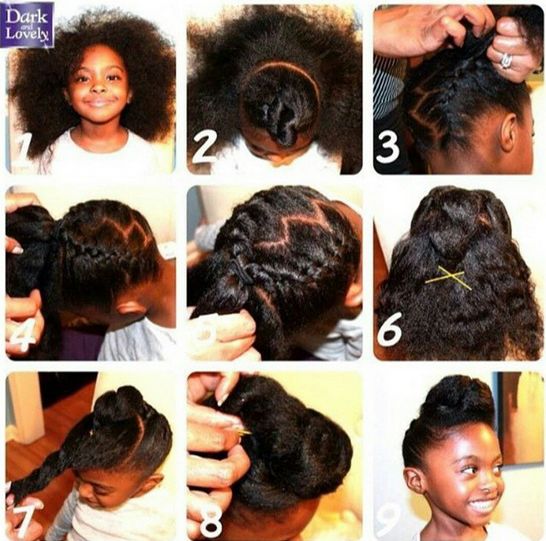 2. Milkmaid Braid by Tiffany Nichols Design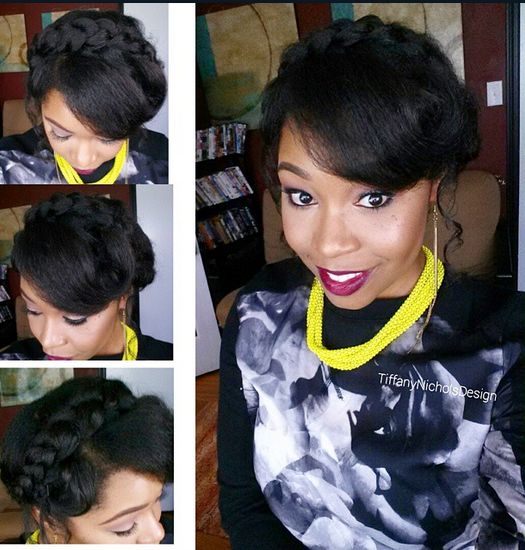 3. How to style your locks by Patience Edet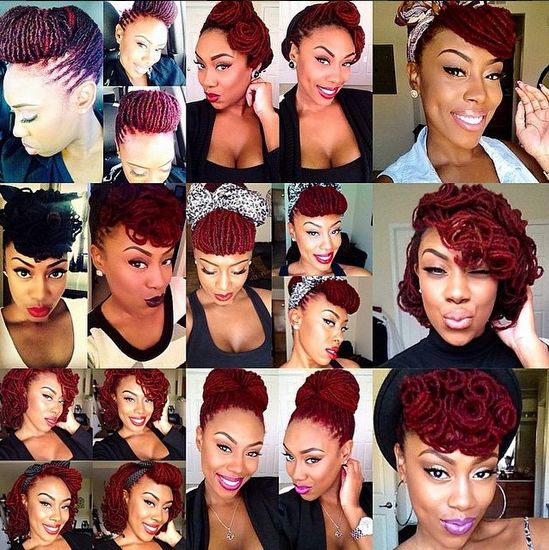 4. The Twisted Updo by Tash Blaque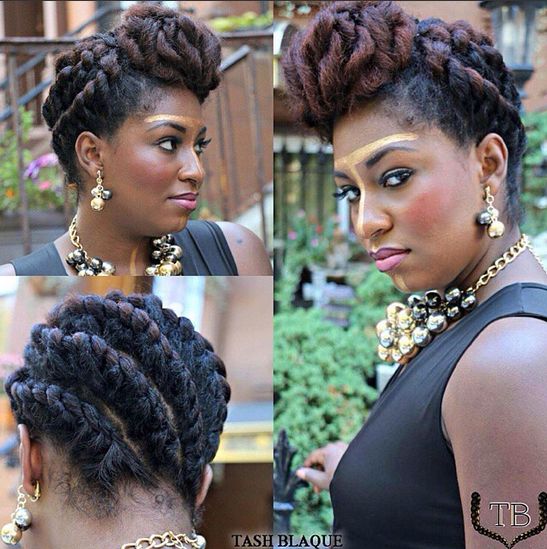 5. How to style your braids and afro by Yomilewa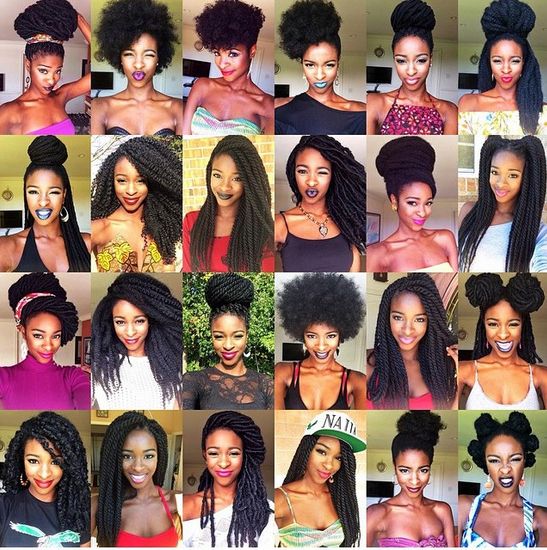 If you have great hairstyles that you want to share with the world or you create natural hairstyle videos on Youtube, tag @BellaNaijaBeauty on Instagram and we just might repost your work.
Don't forget to share your tips and tricks in the hair game with us in the comments below.
Photo Credit: @ChiakaValentina | @JFashionGirl87 | @CharyJay | @TeamNatural_ | @FreelanceStylistSimSim | @Tashblaque | @Patience_edet | @yomilewa | @Raelialewis – Instagram) | Tiffany Nichols Design (Youtube)