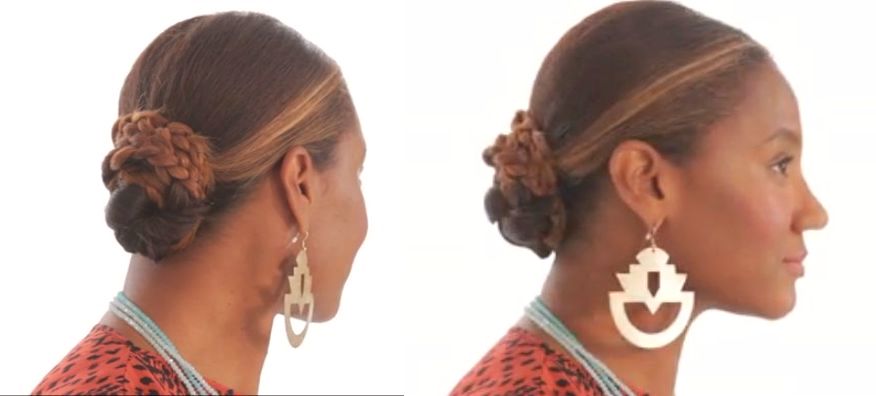 Hair is so versatile! You can do so many wonderful things with it to make you look uber pretty, and we have one of those things right here.
Today, we are taking a cue from Essence.com and showing you how to get the Chignon Braid.
This braid is is generally created by forming a bun with braids. It can consist of all braids or could have a bun with a braided base. Hairstylist Seven Washington shared how to make a Chignon Braid with 4 individual braids with Essence, and now you can get it too.
Check it out!