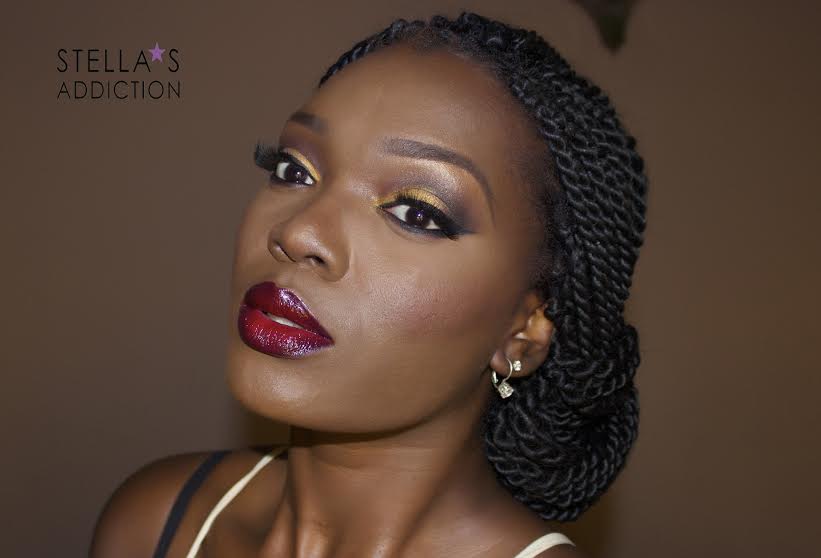 It's officially a few days to Christmas and we couldn't be more excited. And you know BN Beauty has got your back with loads of glam looks that will get you look fine and divine this holiday season.
From the Nigerian makeup artist Stella Maris of Stella's Addiction, we have a great look that you can rock to any event.
It's got great colours which include a gold lid, dark crease, winged eyeliner (who doesn't love a fleek winged eyeliner), and a bold red lip.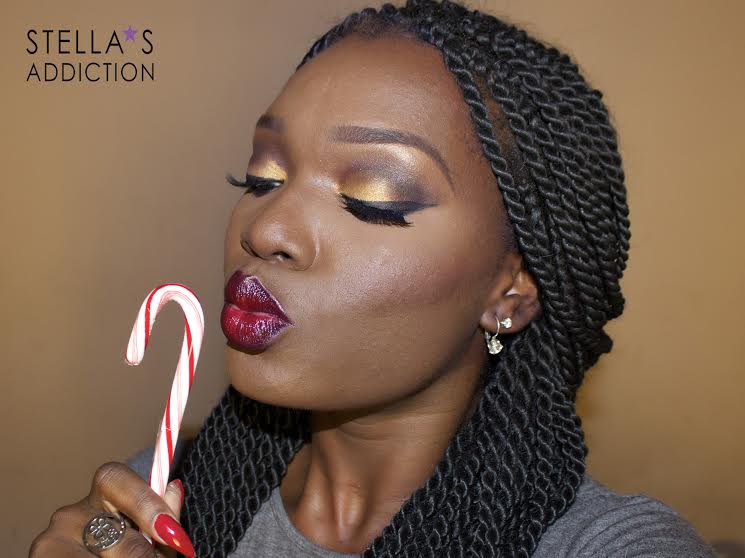 Face
Mary Kay Medium Cover Foundation*
Cinema Secrets Ultimate Foundation
Zaron Mattifying Pressed Powder
Zaron Face Definer in PZ20*
Lilalii Blush in Red River
Eyes
Mary Kay Cream Eye Colour in Violet Storm (primer)
Hegai & Esther Brow Definer in Nubia (brows)
Magnolia Makeup Pigment in Blood Orange (matte orange in crease)*
Zaron Global Warming Palette Gold & Black Eye Shadows (lid & crease)*
Zaron Face Definer in PZ20* (light shade & Bronzer on brow bone)
Zaron Gel Eyeliner in Jazz
Ardell Lashes in #113 & Amazing Shine #43
Lip
MAC Cosmetics Lipliner in Currant
MAC Cosmetics Lips tick in Cockney
Watch

*Products available at Stella's Addiction Boutique
_________________________________________________

Stella-Maris Ikelionwu is a professional makeup artist, beauty blogger and vlogger. She is the brains behind Stella's Addiction makeup studio and boutique in Lagos and she writes the beauty blog of the same name.
She holds degrees in Communication & Strategy Management, Makeup Artistry and French but choose a career centered around her passion for makeup and hasn't looked back ever since. You can find her on www.stellasaddiction.com.