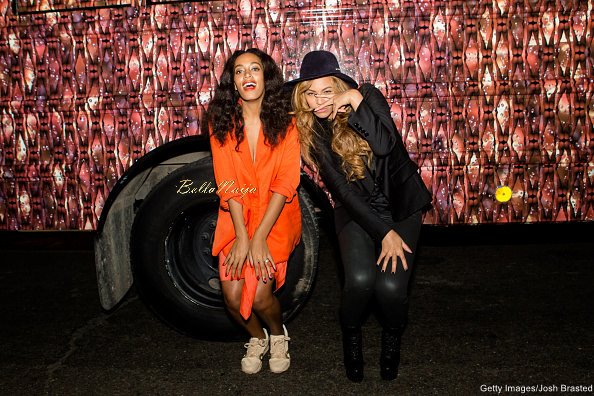 Beyoncé might just be the best sister ever.
There is no doubt that Beyoncé Knowles-Carter and her sister Solange Knowles are very close and over the years they have continued to show the world a united front.
So it should come as no surprise that Queen Bey was willing to put down about $140,000 for Solange's honeymoon with her husband Alan Ferguson.
The couple got married a few weeks ago (click here if you missed it) and enjoyed a quaint honeymoon in Brazil (click here if you missed it).
According to a source on British magazine Heat, "Beyoncé also gifted Solange private first-class travel, a chartered boat tour and personally-catered meals. It was Bey's way of saying, 'I'm sorry,' after all the bad blood between Jay and Solange. And, of course, she's thrilled that her sister got the wedding and man of her dreams. She wants the whole family to move on to happier times."
According to the Independent, "It's not the first time Beyoncé has given a present involving food. Last month it was reported that she'd lavished her former Destiny's Child bandmate Kelly Rowland with a $250,000 private chef to celebrate the arrival of Kelly's first child, son Titan, with her husband Tim Witherspoon. Beyoncé also arranged for a hand-painted cot to be created for Titan. It boasts his name in gold and came with a $50,000 price tag. That would be enough for most people, but the superstar singer also picked out a suit and leather jacket by Versace for $260 and Louis Vuitton diaper bag worth $2,200."
A number of people on social media have frowned on the fact that Solange's honeymoon was allegedly paid for by her sister – so we have to ask, is it a wrong move?
What do you think?
Photo Credit: Getty Images/Josh Brasted