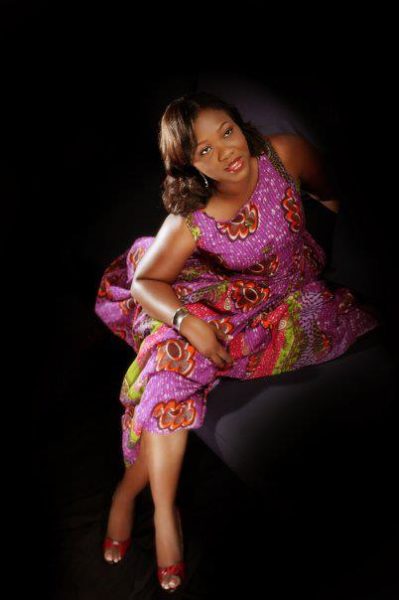 Gospel artiste Lara George had an interview with Vanguard Newspaper recently and in the interview she talks about her music, her husband, waiting for six years before deciding to have a child and much more.
The former member of inspirational group Kush shares her journey and what she had to go through as a gospel artiste to have her name stamped on the music landscape of the country
Read excerpts from her interview below:
What really inspired the song Dansaki? The song came at a moment in my life when I was pregnant with my second baby. I was also working on my second album. I was just thankful to God. One day I put pen to paper and said "I am acknowledging you for who you are in my life" and the words just kept coming. I wrote half of the song and I left it. When I started to record, the other half of the song came. It was one of those songs you never thought would turn out to be a hit. I was just trying to express myself to God .So it's just such a beautiful thing that people would pick from the album and love it.
What were you thankful for at that point in time? I was pregnant. It wasn't that I had any issues getting pregnant but you know the life of a woman; time and chance just come to make it come together. We had put off having a baby for about six years. Each year came and I wasn't ready. So for everything to be smooth when I wanted to have the baby, I was grateful for that. I was grateful for family. I looked around me and found that there was nobody missing. Everybody was intact .I could call on family and friends around me. I looked at my work and I was grateful. Sometimes I just get on the internet and somebody sends me a message from Malaysia thanking me, for a song that I did that ministered to them. Someone saying their marriage is still together just because I wrote a song. I thought about all these things and I was thankful.
You said you put off having a child for six years and your husband allowed that? Absolutely, for me and my career making babies has to be something I would be ready for. We (my husband and I) couldn't deny the fact it would have an effect on my career, no matter how you wanted to look at it. My husband knew the effect the first child had on me so we decided to space it. Just when he was getting impatient, God made it happen.
Why did you opt for Gospel music? I have always loved to call my style of music inspirational. When I started out with Kush, that was the plan and the vision. I believe music is a responsibility. I have always said so and I just grew up believing that. I think that music is something that can influence generations. I can't imagine myself singing songs that will engender negativity in any form. I have children and I want them to listen to songs that will spur them to greater things, not songs that will encourage them to do wrong.
Read up her full interview with Vanguard Newspaper here.